To help with the many inquiries we get regarding shipping to Canada, we have written this blog to answer the most common questions we get from customers regarding shipping international packages to Canada. The e-commerce parcel flows from the US to Canada are demanding increasing reverse logistics solutions from Canada.
Even though the USA and Canada are amongst the world's largest trading partners ... and even with NAFTA / USMCA free trade agreements .. the majority of parcels shipped to Canada are be subject to duty and taxes.
New Duty Free Threshold Shipping to Canada from the US
As part of the USMCA (the "new NAFTA), Canada has raised their low value duty threshold ( de minimis threshold) to $150 CAD (around $110 USD). Local sales taxes will still apply (but often times, businesses can claim this charge back). This higher duty free threshold helps businesses and e-commerce merchants in the United States ship to Canadian customers. Read about the New NAFTA/USMCA/ CUSMA/T-MEC EFFECTIVE JULY 2020
Canada and the USA: History of Free Trade
Canadian customs authorities, CBSA, calculates duty on the value of the goods. The duty rates vary according to the type of goods you are importing and the country from which they came or were made in. Additional taxes, such as excise duty or excise tax may apply to specific items such as alcohol and tobacco products.
Jet Worldwide helps companies find parcel delivery solutions from the US, Europe and Asia to Canada.
Goods made in the USA are not automatically granted duty free status. Items that qualify for duty free status under NAFTA/ USMCA, CETA or other free trade agreement must include qualifying certificate of origins.
For qualifying shipments valued under $2,500 CAN, a simpler process is available for duty free entry to Canada under NAFTA. The qualifying parcel must be accompanied by the a statement on the invoice requesting duty free status plus an additional form that includes following data and statements:
I certify that the goods referenced in this invoice/sales contract originate under the rules of origin specified for these goods in the North American Free Trade Agreement (NAFTA), and that further production or any other operation outside the territories of the Parties has not occurred subsequent to production in the territories.
Name
Title
Company
Status
Exporter of the certified goods
Producer of the certified goods
Telephone
Fax
Country of Origin
United States
Mexico
Mexico and United States
(For purposes of determining the applicable preferential rate of duty as set out in Annex 302.2, in accordance with the marking rules or in each Party's schedule of tariff elimination.)
Signature
Date
---
Most parcels sent from the USA contain goods made elsewhere (mostly China and other Asian countries). The e-commerce parcels often do not qualify for duty free entry to Canada.
Jet Worldwide provides companies solutions for high volume parcel shipping and reverse logistics to Canada and North America.
---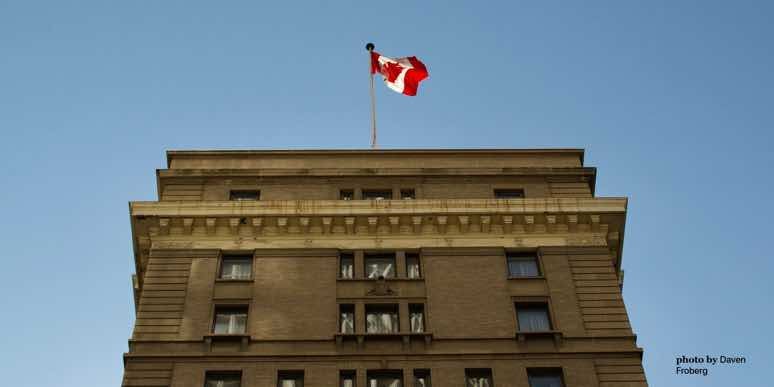 Basic rules for importing parcels to Canada
Packages with items valued over $40 CAD
An item imported to Canada that is valued over $400 CAD is subject to value added tax and shipments over $150 are subject to duty and tax (see note above on USMCA/ New NAFTA). Shipments sent via the post or express carriers can be cleared via express process known as the Low Value Shipment or LVS System.
Canada's LVS system allows for streamlined clearance processes but does not give preferential treatment with respect to import duty and taxes.
Main components of imports fees to Canada explained:
Duty
Taxes
Clearance entry fee
Disbursement fee
Canadian Duty Rates for international parcels from the USA, Mexico, Europe and Asia
Similar to all major economies that adhere to WTO rules, Canada bases their duty primarily on the declared value, commodity / H.S. Code, and country of origin. The duty rate for common imports such as clothing, can be as high as 20%.
As mentioned above: Goods made in the USA are not automatically granted duty free status. Items that qualify for duty free status under NAFTA/ USMCA, CETA or other free trade agreement must include qualifying certificate of origins.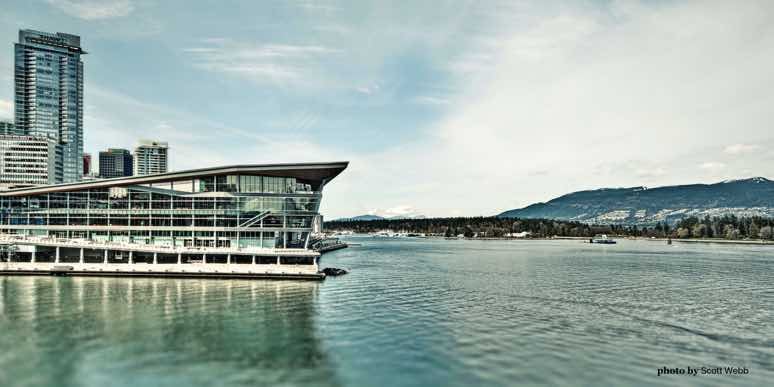 Carriers "Customs Preparation Fee" to Canada
A customs entry must be made for every parcel imported to Canada. Most express and postal shipments include the "Customs Entry Preparation Fee." Shipments sent via FedEx and UPS ground are typically charged a "customs preparation fee"
For shipments sent via FedEx and UPS Ground to Canada, the Customs Preparation fee is not included. For high volume shippers, this fee can be negotiated but most ground shippers to Canada pay a customs entry preparation that is based on the "value for duty" of the shipment. The entry preparation fee can be as low as $7 and progressively gets more expensive roughly averaging around 20% of the value of the shipment.
For example, a shipment valued at $300 CAD sent via FedEx or UPS ground to Canada could be charged a clearance entry preparation fee of around $45 CAD.
Disbursement Fee
Even when entry preparation fee is included, carriers charge a fee to cover their cost of advancing the duty cost on behalf of the receiver. The costs are calculated as a percentage of the duty and taxes paid (usually around 2.5% of the value) with a minimum fee that averages around $15 CAD.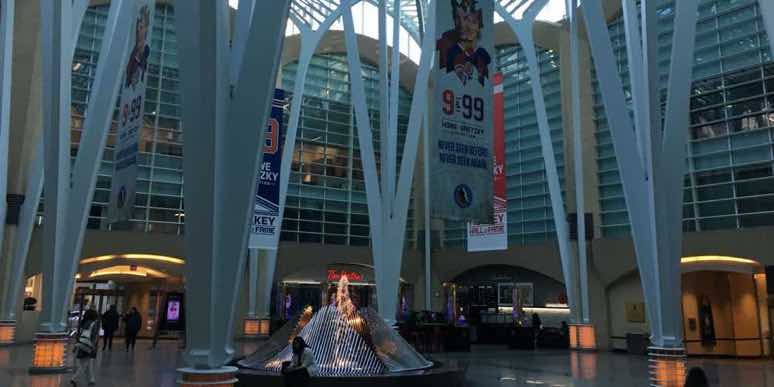 Processing Fee
In addition to the disbursement fee, carriers charge a fee for having to get payment from importers who do not have an account with the carrier who paid the import fees on their behalf . The "processing fee" is around $5 to $6 and is applied regardless of whether the shipment was sent ground or air.
Shipments below $40 CAD from the US (around $30 USD) can be imported free of duty and taxes.
Shipments valued under $150 CAD (around $110 USD) can be imported duty free but subject to valued added federal and provincial taxes.
"Entry preparation" for parcels sent express is most often included
But, in addition to duty and taxes, carriers typically charge a "processing or pre-payment fee" and a "transaction fee." These fees are usually calculated as a percentage of duty and taxes paid (around 2.5%) with the minimum being around $16 CAD .
Shipments above $2,500 or otherwise requiring additional processes or approvals (such as alcohol) are subject to additional fees
Beyond Duty: Taxes are a major component of import fees.
The Canadian sales taxes are the Provincial Sales Tax (PST), the Quebec Sales Tax (QST), the Goods and Services Tax (GST), and the Harmonized Sales Tax (HST) which is a combination of the PST and the GST in some provinces.
Any item mailed to Canada may be subject to the Goods and Services Tax (GST) and/or duty. Unless specifically exempted, you must pay the 5% GST on items you import into Canada by mail. The CBSA calculates any duties owing based on the value of the goods in Canadian funds. The duty rates vary according to the type of goods you are importing and the country from which they came or were made in. Depending on the goods or their value, some other taxes may apply, such as excise duty or excise tax on luxury items.
You do not have to pay the GST on the following goods that are imported into Canada by mail:
goods worth CAN$40 or less; and
gifts from family members or friends who live abroad when the worth is CAN$60 or less.
The Government of Canada has entered into agreements with certain provinces to collect the HST at a rate of 13 percent. If you live in a participating province, you will have to pay the HST instead of the GST.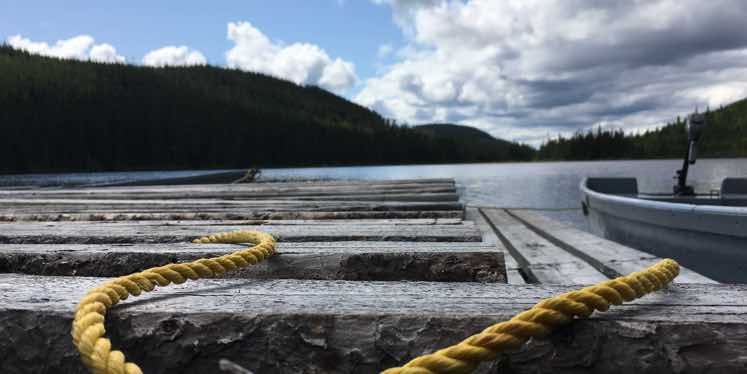 Low-Value Entry Exceptions for shipments imported to Canada via FedEx, UPS or DHL
Low-value shipments are valued under CAD$2,500. Under CBSA regulations, low-value shipments can be "provisionally released" for delivery pending payment of duty/ taxes and - if required - a formal entry.
Canadian customs / CBSA assess duties and taxes based on criteria that includes:
Product value
Trade agreements
Country of manufacture
Description and end use of the product
The product's Harmonized System (HS) code
Gifts sent to Canada
For eligible gifts imported into Canada valued less than CAD$60 or less per shipment can be imported duty/ tax free. Shipments of gifts over CAD$60 is subject to duties and taxes on the amount over $60 (for example, a qualifying gift of $200 would be subject to duty/ taxes based on a value of $200-$60 or $140).
Shipping via Post to Canada: Less likely to collect import duty and taxes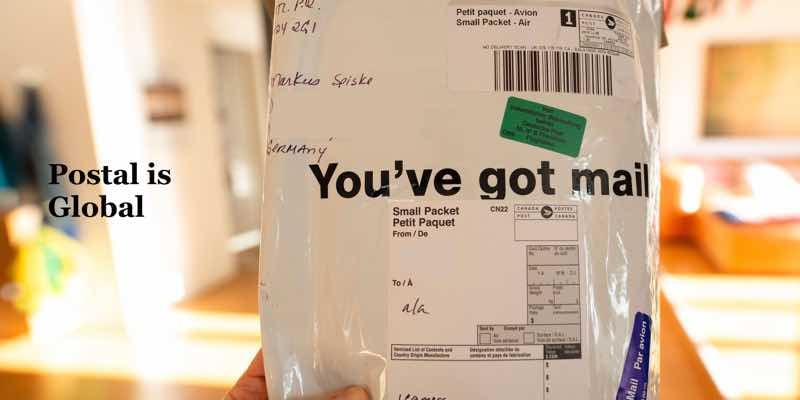 Due to the sheer volume and less developed electronic processes, many shipments sent via Canada Post are delivered without duty or taxes being charged to the importer. While this is a windfall for the buyer, the inconsistency creates issues when they are charged.
Shippers who receive goods without charge via Canada Post are often shocked when they are forced to pay duty and taxes on goods. The inconsistency creates mistrust and dissatisfied buyers who ended up paying much more than what they expected. Even if the duty and taxes are properly calculated as required by law, online forums are ripe with comments wondering if the fees are actually legitimate.