The Harmonized System (HS) , the international standard for describing and classifying goods for cross border trade, is a challenge for many Shopify, eBay and other online sellers. The HS coding is both simple in its description but can be excruciatingly difficult for specific commodities. International sellers should become familiar with the basic framework and apply HS codes when ever possible.

HS Codes and E-Commerce Online Orders
E-commerce online orders - especially from Shopify, eBay and other independent platforms - do not consider H.S. Codes when either selling or shipping. Depending upon the country of destination, the HS Codes can have a varying degree of importance.
Jet enables direct shipping of online orders from Canada and the US to the UK, France, Germany, European Union, Japan, China, Caribbean and South America.
Important Notes on HS codes and Shipping Online orders:
If the HS Code is known, it should be used
If the HS Code is not known, a specific description (which could include how the product is being used) is required.
For shipments valued under "duty free low value thresholds," HS codes are usually not required
Without HS codes, import brokers often defer to the code with the highest duty (to avoid customs issues). This can lead to over payment of duty.
---
Disclaimer: The information in Jet Worldwide online content, including this post, is for general information only and is not intended to, constitute legal and/or tax advice. Producers, shippers, exporters, importers should confirm their processes with their customs brokers, carriers and regulating authorities. All liability with respect to actions taken or not taken based on the contents of this site are hereby expressly disclaimed. The content on this posting is provided "as is"; no representations are made that the content is error-free.
---
HS Codes: The system used by worldwide customs authorities to classify goods, the Harmonized System (HS) are updated regularly (see section below on latest 2022 updates).
The HS serves as a way for customs to translate product descriptions into commonly agreed nomenclature. The classifications are then used to determine tariffs, admissibility, quotas (if applicable), and trade statistics.
---

E-commerce Delivery and Jet Worldwide
Jet Worldwide: A trusted brand offering international shipping for over 35 years!
Jet Worldwide assists online sellers to develop shipping solutions for parcels, pallets, and online orders (with Shopify integration and other integration)
Jet Worldwide offers transparency and logistics support. We are not shy to recommend alternative options that are better suited for your needs.

For a quote for shipping online orders, provide details including shipping volume, item(s) being shipped, average value and weight of each parcel. The more details the better :).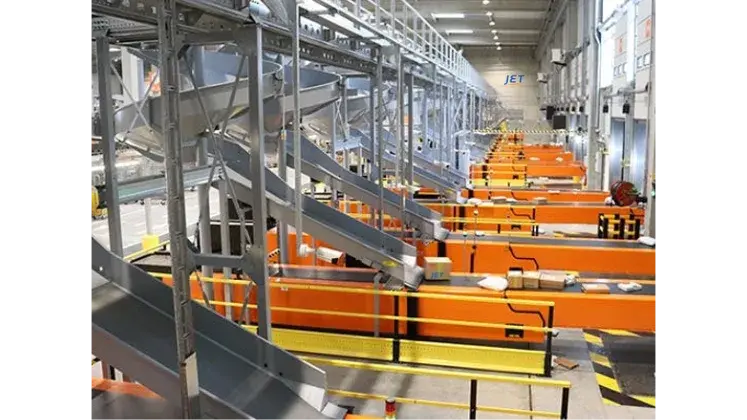 ---
How are HS Codes Used For Importing Online Orders?
As for all imports, HS codes are used to determine an items admissibility and rate of duty (along with shipment value and country of origin).
The three main factors in determining duty include: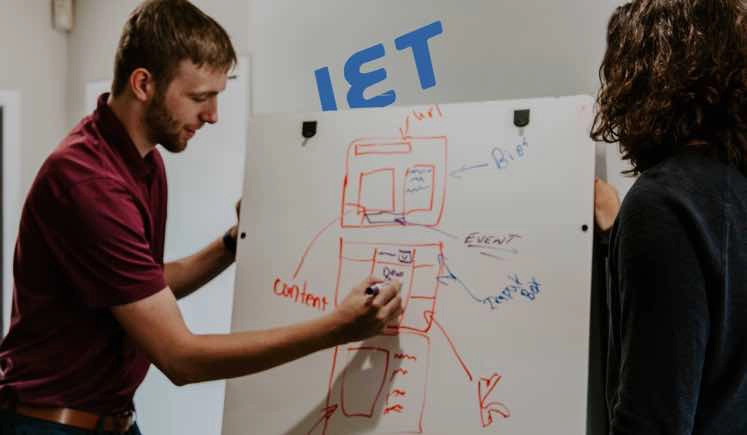 ---
HS Codes and Duty Free Import via Free Trade Agreements
As mentioned above, the country of origin can sometimes qualify the online goods to qualify for preferential duty free entry under a free trade agreement. This includes shipments between Canada, the USA and Mexico under the USMCA/ CUSMA / T-Mec Free trade agreement.
It is important to note that country of origin refers to where the goods were actually made and not from where they were shipped.
Canadian sellers can ship duty-free Canada Origin Goods to
READ ABOUT CANADA'S FREE TRADE AGREEMENTS
Most modern free trade agreements (including those listed above) have provisions for simplified country of origin (COO) declarations for international online orders shipped within the free trade zone. In these case of preferential duty free entry to free trade countries, the HS code is either required or highly recommended.
Even if the goods otherwise qualify for duty free entry, value added tax is most often assessed (see section below on VAT).
---
The Deception of Descriptions: Why HS Codes Exist
Product descriptions are filled with inconsistencies and often contain industry jargon that only professionals within that industry would recognize. See graphic below.
What is a shoe? A brake shoe? A camera shoe mount? Or a pair of wearing shoes? And if a pair of wearing shoes: Childrens shoes, work shoes, casual wear, leather, synthetic..(the list goes on and on!)
Example of HS Codes for Shoes:
Shoe for wearing (footwear) = HS Code 6404.19
Shoe breaks in a truck = HS Code 8708.30
Shoe used in camera equipment = HS Code 8529.90
Shoe used in a resistor: HS Code 8533.90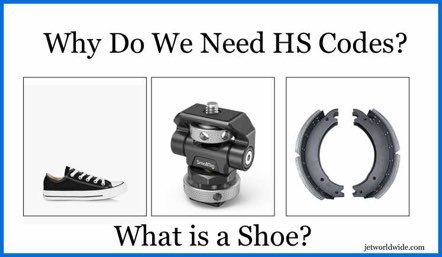 ---
Shipping Below Duty Free Thresholds and HS Codes
To countries with high duty free thresholds, HS codes are less important. In these cases, customs focuses more ensuring the declared value is correct. Read about valuation for international shipments.
The duty free thresholds vary by country and, in some countries, are different based from where and even how the online orders were shipped.
Some sample duty free thresholds:
European Union countries: €150
United Kingdom: £135
United States: $800
Canada: Depending on origin and method of shipping from $20 to $150 (see graphic below)
---
Duty Free but payment of VAT for Import of online orders
An important note on cross border online shipping is that all imports - even those that otherwise qualify for duty free import - are subject to VAT. In some countries, VAT payment is required by the shipping platform.
PREPAYMENT OF VAT AND SHIPPING ONLINE ORDERS TO THE UK
PREPAYMENT OF VAT AND SHIPPING ONLINE ORDERS TO EU COUNTRIES
---
HS Codes for e-commerce shipments to the USA
The low value duty free threshold to the USA is US$800. Most clearance express (ECCF) and cargo (CFS) processes do not require an HS Code. However, US CBP often holds shipments for inadequate descriptions.
Using Section 321 type 86 entries, e-commerce merchants can clear e-commerce orders via more traditional automated brokerage systems (ABI/ ACE) which require HS codes.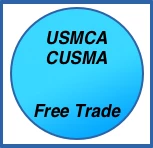 READ about USMCA/ CUSMA
---
HS Code Updates and Online Orders
The International Convention on the Harmonized Commodity Description and Coding System (HS Convention) entered into force in 1988 with major updates around every 5 years.
---
HS Code 2022
Updating codes to better define product categories that have increased in importance either by reason of growth, technical advances, or regulatory concern. The changes are made to better reflect technological advances and improve trade statistics important to government and industries.
Products and categories subject to change include:
Electronic waste (e-waste)
novel tobacco nicotine (vaping) products
unmanned aerial vehicles (UAVs)/ drones
smartphones (gain a subheading and note)
Flat panel display modules will be classified as a product in their own right
A greater focus on the classification of multi-purpose intermediate assemblies
Classifications for tools needed for rapid diagnosis of infectious diseases has been simplified
The category fo glass fibres (heading 70.19) and metal forming machinery (84.62) have been refigured
New subheadings have been introduced for the monitoring and control of fentanyl
Attempts to clarify text to facilitate better global understanding
New subheadings for specific dangerous chemicals
---

About Jet Worldwide

How to declare values for your international shipments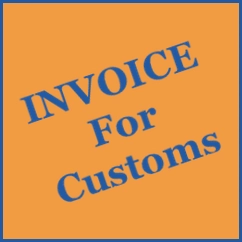 Learn about requirements for preparing an invoice for customs

Volume weight and understanding why size matters for shipping

Take advantage of Canada's Free Trade Agreements

Shipping ecommerce and Shopify shipments
Shipping to the USA
Important Note: The information in Jet Worldwide online content, including this post, is for general information only and is not intended to, constitute legal and/or tax advice. The content on this all Jet Worldwide posts are provided "as is"; no representations are made that the content is error-free.