The strong economic connection between France and Canada has strengthened with the implementation of the Canadian European Free Trade Agreement CETA.
French businesses are increasingly looking for innovative low cost shipping solutions for shipping from France for delivery to Quebec and across Canada.
Jet Worldwide provides low cost parcel delivery solutions from France to Quebec and Canada via a variety of parcel delivery solutions.
Shipping from France to Quebec
With a shared language, Quebec is often the first Canadian market of entry for French firms. Quebec and French companies have had mutual success in selling to each other's market. Jet Worldwide helps both French and Quebec companies access the Canadian and French market via warehousing and domestic distribution solutions.
Shipping Options from France to Canada
Shipping from France to Quebec Canada via La Poste
The French postal operator, La Poste offers low cost parcel delivery options to Quebec Canada via their two basic service options: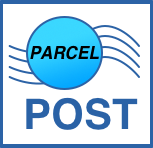 Shipping from France via Colissimo International to Canada

Colissimo is a parcel post product that is imported and delivered via Canada Post. If the parcel imported to Quebec and Canada from France is assessed Duty and Taxes, Canada Post charges an import fee of CA$9.95 (plus the duty and taxes).
Colissimo International
3-8 day delivery to Quebec and Canada
COLISSIMO: COURRIER - COLIS Up to 20 kg
Contact Jet for pricing for parcels over 10 kg
Zone C: Estimated Cost in CAD (2019)
Representative costs only. (Contact carrier for up to date pricing)
5 kg: CA$81
10 kg: CA$150
20 kg: CA$240

Shipping via Chrono Express Monde to Canada:
Chrono Express is an express service of Chronopost to Canada that is imported via a local courier in Montreal - who then give it to a domestic carrier, such as Purolator. While not readily available, the import fees for Chronopost shipments seem to average between $15 and $45 (plus applicable duty and taxes).
Most Chrono express shipments to Canada (valued under CA$2,500) to Canada are cleared via commercial Low-Value Shipment (LVS) processes. Most shipments valued under CA$20 can be imported duty free to Quebec and Canada from France.

Chrono Express Monde from France
1-5 day delivery to Montreal and Canada
CHRONO EXPRESS MARCHANDISES: Up to 30 kg
Zone 5: Estimated Cost in CAD (2019)
Representative costs only. (Contact carrier for up to date pricing)
5 kg: CA$230
10 kg: CA$300
15 kg: CA$415
20 kg: CA$539
25 kg: CA$660
30 kg: CA$780
For individual shippers of small parcels, the La Poste shipping options to Canada are simply the best option. For heavier parcels (+10 kg) and regular volumes, contact Jet to help you develop a dedicated parcel delivery and return solution.
Compare your costs for shipping your parcel from France to Canada.
Shipping to Canada via UPS France and FedEx France:
FedEx and UPS are North America's dominant carriers and FedEx operates a major hub from CDG near Paris. Both carriers, along with DHL, offer air express and economy delivery options to Quebec and Canada from Paris, Lyon and all France. Contact Jet's team for pricing on shipping your parcels. While FedEx and UPS are well known brands with dependable service, they can be expensive for small and medium sized French companies and their processes can be inflexible.

Shipping From France to Canada via Jet Worldwide
Jet Worldwide has a variety of services to Quebec Canada that serves a variety of shipping options from France to North America.
Jet's Canadian team helps companies find innovative low cost parcel delivery via our Parisian and carriers partners, Montreal hub and parcel logistics expertise in Quebec, across Canada and throughout France.
Contact Jet for delivery options from France to Canada and USA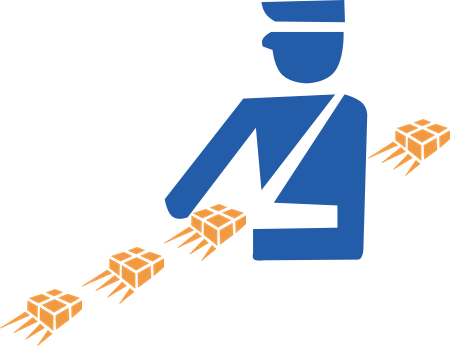 Parcel Clearance in Canada for French Parcels
As mentioned above, items sent from France to Canada are subject to Canadian Customs (CBSA) clearance. Most parcels valued under CA$20 can be cleared duty and tax free.
Goods valued under CA $2,500 can be cleared via commercial Low Value System. This system is designed for more streamlined entry processes for efficient parcel clearance.
CETA in Canada from France
French companies may qualify their goods for duty free entry to Canada if the proper certificate of origin and other supporting CETA documents are provided.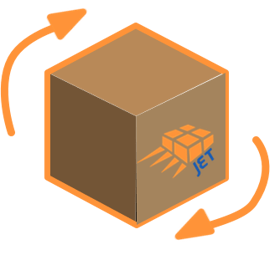 Reverse Logistics from Canada to France
French companies doing business in Quebec and Canada can rely on Jet for dependable return options. Jet has flexible cost-effective processes for your shipments that need a return destination and process center.