When shipping internationally, a common question we get is "what value should we declare." The declared value is, along the the H.S. classification, the key element of the import process and duty assessment. Over declarations result in needless costs and under-declared values can result in significant fines and legal actions.

When sending international shipments, it is important to understand the value that should be applied to your international shipment.
In this post, we review the key concepts to understand for declaring a value for your international shipment.
Transaction value and other valuation methods
Valuation for online orders: Bulk wholesale versus single entry retail
Cost and process advantages: Traditional retail logistics versus direct online import
The value of imported goods is one of the elements used for assessment of duty.
The three elements to determining the duty rate:
Value fo the Goods (discussed below)
Origin of the Goods
Customs tariff classification (Read more about HS Codes)

JETWORLWIDE.COM/CONTACT
Disclaimer: The information in this blog is for general information only and is not intended to, constitute legal and/or tax advice. All liability with respect to actions taken or not taken based on the contents of this site are hereby expressly disclaimed. The content on this posting is provided "as is"; no representations are made that the content is error-free.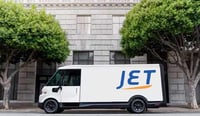 ---
For importing to most countries, the best declared value is the "transaction value."
The transaction value can be loosely defined as the amount paid for the items being imported. But, for many of the international shipments, there is often not an actual transaction value.
Not having a clear transaction value occurs when unsolicited / free commercial samples or warranty items are sent via international courier. When there is, in fact, no financial transaction. At Jet Worldwide, our customers often send commercial samples or warranty replacement parts where there is not an actual transaction value.
Before sending your international shipments, we advise our customers to consult with the receiver on which value to declare as valuation is most important to import processes.
Although the World Customs Organization (WCO) guidelines are adhered to by all major economies, there can be significant interpretational differences.
---
Consignment Value For Import of Online Orders
The value used to determine the admissibility under duty free duty free thresholds for online orders is the value of the total consignment, not individual orders.
Common Duty Free Thresholds for Online Orders
It is important to note that value added tax is most often applicable even if the goods otherwise qualify for duty free import.
Declaring the correct value of your international shipment is more important than many shippers realize
International shipping with Jet Worldwide
Jet Worldwide: A trusted brand offering international shipping for over 40 years!


---
Valuation method
The most common method of determining the correct declared value is to use the "transaction value:"
The transaction value is the price actually paid or payable for the goods when sold for export to the country of importation, with certain adjustments.
The adjustments can include such things as the cost of transportation and insurance. If, for example, you sold an item for $1,000 and cost of transportation and insurance was $90, the transaction value would be $1,090.
Most countries accept the transaction value as the appropriate amount to declare upon import.
---
Alternatives to using the Transaction Value for international shipments:
Where the Customs value cannot be determined on the basis of the transaction value, it will be determined using one of the following methods:
The transaction value of identical goods
The transaction value of similar goods
The deductive value method
The computed value method
The fall-back method.
In determining the correct declared value when transaction is not available, the above alternative valuation methods are used by most customs authorities in hierarchical order.
When declaring a value for your international shipment, the transaction value is mostly just common sense. The following two methods (value of identical or similar goods) are self explanatory.
Deductive, computed and fall-back methods of valuation can get technical and mostly used only in the case of high value disputes. Terms that can be used in determining the value include inherent value, intrinsic value and historic value.
For high value, specific commodities and cases where determining the value is not immediately clear, it is critically important to get advice from experienced professionals. Often, it is best to consult with customs authorities and get a ruling prior to importing the goods.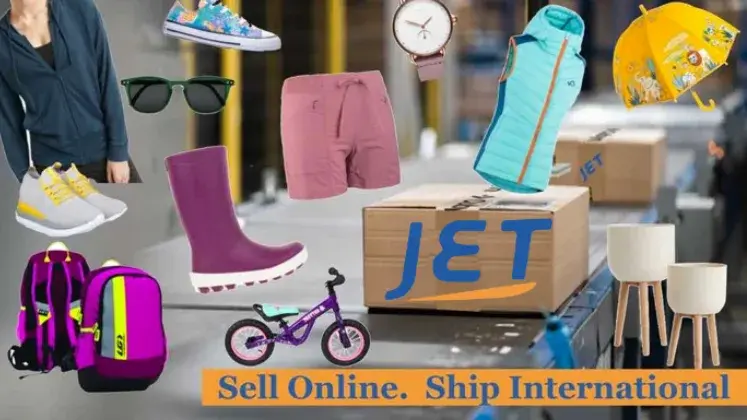 ---
COST, INSURANCE, FREIGHT: CIF Value
Virtually all customs authorities consider the "CIF value" as the value to be used when assessing duty and taxes. In addition to the cost of the item, customs also considers the cost of transport and insurance as the dutiable or accessed value. The CIF value is also referred to as the landed cost.
For example: if the transportation and insurance cost to ship goods worth $1,000 are $200, the CIF value is $1,200. The duty will be assessed is based on $1,200, not $1,000.
For courier and postal shipments, the exact transport cost is often unknown. When assessing the transport value for parcel imports, most customs applies a standardized cost per kg. (which can be less or more than the actual transport cost).
---
Wholesale bulk import versus Retail online transaction
Although online purchases often take advantage of the duty free low value threshold (such as section 321 $800 threshold to the US), online orders are usually at a disadvantage when it comes to duty assessment.
For example: An import of thousands of shirts with a wholesale value of $5 per shirt will be assessed on that transaction value. The same shirt sold retail on line for $20 will be assessed the same duty rate but on the $20 transaction price.
Traditional retail logistics (TRL) flow versus Direct Online Shipping (DOS)
International online merchants parcel logistics considerations include a variety of factors:
Warehousing cost in country of destination versus direct online orders. Advantage: DOS
Ocean versus direct air freight. Advantage: TRL
Speed to market and reactivity to market trends: Advantage: DOS
Duty free entry for low value (e.g. Section 321 to USA). Advantage: DOS
Duty assessment on wholesale versus retail value. Advantage: TRL
Get a confidential consultation on direct parcel import to USA, Canada, EU
---
Get an International Shipping Quote

Jet Worldwide makes it easy for companies seeking international quotes. Benefit from our extensive international shipping experience.