Finding the best Canadian Customs Broker
Hiring the best Canadian customs broker can benefit businesses looking to manage their supply chain in a competitive and costly market. Having a customs broker helps ensure adherence to import regulations.
What is a Licensed Customs Broker?
Canadian Customs brokers are private companies licensed by Canadian customs. They are not part of the federal government. Brokers charge a list of fees for their services.
Should you use a customs broker to import your goods?
Business and individuals can choose to handle the import process them self. Importers can prepare their customs declaration and transact direct with the Canada Border Services Agency (CBSA). Most choose to authorize a licensed Customs Broker to act on their behalf. Giving authorization to a broker is via a "power of attorney."
Keep in mind that importers have ultimate responsibility to follow the import regulations. The obligations include using the proper HS codes classification, payment of duties and taxes, country of origin and valuation.
Using a customs broker helps ensure compliance. It does not absolve the importer of responsibility. Be informed! Review the important aspects to importing below.
---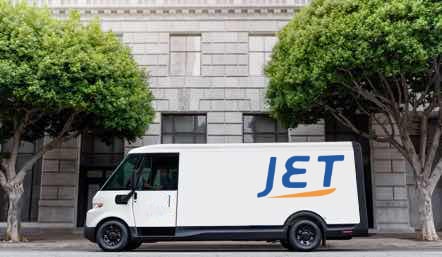 ---
Clearing goods through customs can be an administrative issue that is best outsourced to a licensed professional. No matter if you choose a broker, inform yourself on the basics of customs clearance and obligations.
To solve this challenge, hiring a customs brokerage firm can be the best solution. These firms expedite the import process, mitigate financial risk, and ensure proper entry on your behalf. Keep in mind, they act on your behalf and that you remain the responsible party.
Do you require a Canadian customs broker?
No. You can give power of attorney to the importing carrier. Benefit from free entry preparation for shipments imported using DHL, UPS and FedEx. Furthermore, importers can act to import their own goods.
Hiring a customs brokerage firm to get the job done for you is the solution to ensuring proper import. These firms ensure that adherence to proper procedures.
Laws and regulations that govern the international import and export of goods vary and subject to change. Canadian customs brokers ensure your import is in accordance with up-to-date regulations.
Do I need broker for a CERS export declaration.
No. Preparing and filing a Canadian export declaration is straight forward. You can authorize a customs broker file on your behalf. This can be part of them coordinating the export itself.
Best to file yourself if you are exporting a high value product via FedEx, UPS or DHL.

---
What does a licensed broker do?
The CBSA licenses customs brokers to carry out customs-related responsibilities on your behalf to clear goods across the Canadian border. A broker's services can include:
Customs entry preparation
Obtaining the release of the imported goods
Payment of duties and taxes
Presentation and transmitting the necessary data
Maintaining records and post entry support
Responding to any CBSA concerns
Who are the top Canadian Customs Brokers
It is difficult to determine who are the "top brokers" as there are many great choices. It follows that the largest brokers are best for large corporate imports. Smaller brokers are best for more personalized services.
Read more: Navigating Canadian Customs
Some major Canadian customs brokers to consider
Livingston International
Welke Customs and Logistics
Dilas International Customs Brokers
White and White
Welke Customs and Logistics
Kuhn and Nagel
FedEx, UPS and DHL brokerage operations
Note this only a partial list. For a complete directory of all licensed customs brokers in Canada visit CBSA's website.
What you should know before choosing a customs broker
The first thing you should know is that you, as the importer, do not have to use a customs broker. Importers who choose to use a custom brokers should be aware of some fundamental of import.
Identify the goods you want to import
You should gather as much information as possible about the goods you intend to import. This will help with the tariff clarification number or HS Code. This determines the rate of duty applied to your goods. Read more about HS Codes
Understand the likely rate of duty
Knowing the HS code is the first step in estimating rate of duty. Read more: Useful information regarding calculation of import duty.
Ensure the correct declared value
The value declared for customs is an important concept to understand. It is most common for the rate of duty calculated as a percentage of the declared value.

Understanding the declared value.
Confirm if you can benefit from duty free import
Canada has free trade agreements with most of the world's leading economies.

Benefiting from Canada's Free Trade Agreements.
Review basic paperwork requirements
The basic paperwork requirements include an invoice for customs and certificate of origin.

Important things to know about an invoice for customs

Benefits of including a certificate of origin
Obtain a Business Number before importing
Before importing commercial goods into Canada, as a business or an individual, you will need to obtain a Business Number (BN). The number is from the Canada Revenue Agency (CRA) for an import/export account. This import/export account is free of charge. Call the CRA's Business Window at 1-800-959-5525
---
Should I use the UPS, FedEx or my own broker?
FedEx, UPS and DHL have their own brokerage operations. Benefit from entry preparation for goods imported via air. You can provide a power of attorney to the carrier via an online link. Again, you should be aware of the fundamentals of importing no matter who you use.
For simple imports, the carrier's broker is best. Using an independent broker is best for high volume importers. Consult with a broker before importing high values consignments.
How can I find a Canadian Customs Brokers
Choosing the right customs broker is crucial for your business. To find a customs broker, it's important to consider industry experience, additional services, and pricing.
No worries about the actual location of the Canadian customs broker.Most brokers file customs entry across all Canadian ports of entry . If meeting your customs broker in-person is a priority, then you should consider the location nearby. See a list of CBSA approved brokers.
Brokerage versus freight forwarding
Many Canadian customs broker affiliate themselves with third-party freight forwarders. They coordinate shipping, storage and are well-versed in the intricacies of importing diverse goods across a wide range of industries. This makes them well-positioned to arrange both local and international delivery of your shipment, and ensures a secure passage.
This can be a disadvantage as brokers prefer to manage your clearance if you use their other services. Find an independent broker who is happy with doing the brokerage. This can liberate you to other independent options.
Does the Broker pay my import fees?
Brokers are responsible for securing the necessary permits, calculating and paying taxes, and communicating with the appropriate government border agencies and authorities.
Any payments on your behalf can require a deposit and incur an administrative fee.
Streamlining international import clearance
Global supply chain logistics has many part. Customs clearance just one. Additional steps include transport, warehousing, and documentation.
Intended use and Industry Expertise
Some brokers specialize in importing diverse goods for a specific industry. This can include things like oil and gas and heavy industrial equipment.
Looking for a Reliable Canadian and American Broker?
Whether you're shipping from Canada or Mexico to the U.S. or vice versa, your freight is going to have to clear customs. Large brokerage facilities manage the export and import processes on both sides of the border.
Best Broker Shipping Options Import to Canada
There are many freight forwarding shipping options to Canada. These can include:
Local Post: Best for small packages and personal shipments
Ocean: Best for container shipping and large commercial orders with a 1-2 months lead time.
Freight Forwarders: Read more about Freight Forwarders
Couriers: DHL, FedEx and UPS are well known options!
Brokers, resellers and logistics support

Jet Worldwide provides best in class logistics support for over 40 years. Our services include discount access to global carriers and innovative shipping programs for e-commerce.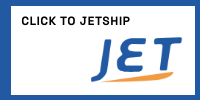 Information and Rate Request