Many Canadian companies depend on Mexican suppliers. Jet Worldwide helps connect Canadian and Mexican companies via our low cost economy express service.
The North American Free Trade between Mexico and Canada contributes to the demand for efficient parcel shipping from Mexico to Canada.
Canadian companies require reliable parcel delivery from Mexico as trade between the two countries grows.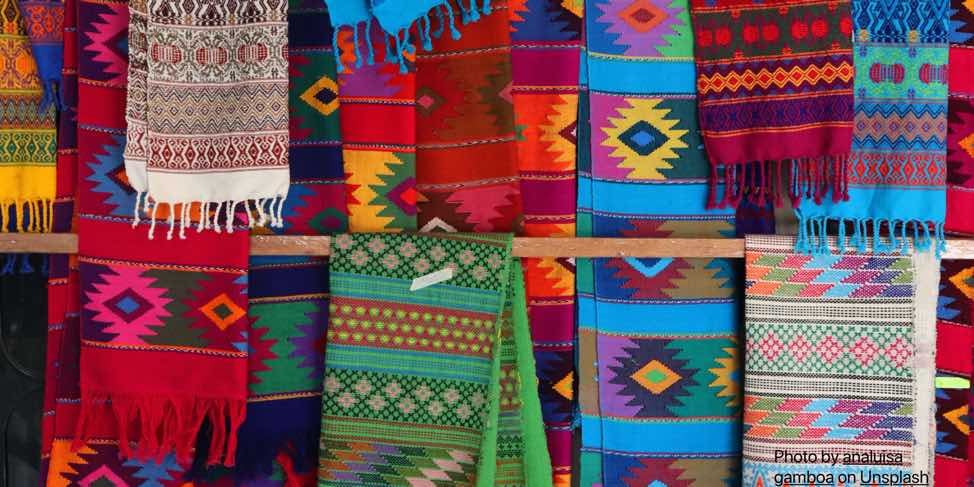 Mexican - Canadian Economic Connection
The Canada-Mexico Partnership (CMP) promotes collaboration between the public and private sectors and covers important sectors including energy & agri-business.
Around 2 million Canadians per year travel to Mexico
Canada has recently seen an increase in visitors from Mexico
Canada receives approximately 20,000 agricultural workers annually
More than 5000 Mexican students attend Canadian Universities (there are numerous agreements among Canadian and Mexican universities.
Shipping from Mexico to Canada
Using Jet's Mexican Economy Delivery to Canada, you can ship your package from Mexico for 2-3 day delivery to Toronto/ GTA, Vancouver, Montreal, Quebec.. and all of Canada!
Jet can pickup your parcel from everywhere in Mexico for delivery anywhere in Canada.
In this blog, we review:
Carrier delivery options shipping Canada from Mexico
Canadian customs clearance for Mexican origin goods
CPTPP - new trade agreement for duty free import from Mexico to Canada
Parcel Shipping from Mexico to Canada
SHIPPING OPTIONS TO CONSIDER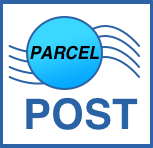 Shipping from Mexico to to Canada via Mexican Post
Shipping to Canada via Correos de México/ Parcel Post : Low cost for shipping for small parcels from Mexico to Canada but limited tracking and support.

Shipments sent via Correos to Canada or delivered by Canada Post.
Shipping from Mexico to Canada via FedEx UPS Mexico
UPS and FedEx Freight: Low cost ground is best for shipments over 100 kg Clearance is not included and transit times can be a longer than 1 week.
UPS and FedEx Express: 2-3 day day delivery from Mexico to Canada
Shipping from Mexico via UPS and FedEx can be expensive for small businesses who ship parcels Mexico to Canada.
Delivery from Mexico to Canada via Jet's Economy Express
Jet's economy express provides low cost shipping options from Mexico to Canada.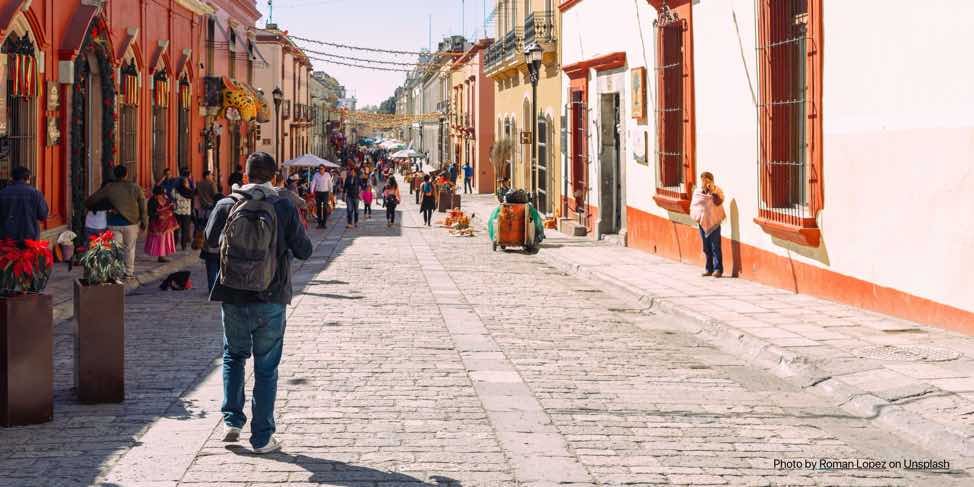 Shipping and delivery from Mexico, including:

Mexico D.F, Ecatepec, Guadalajara, Puebla, Juarez, Tijuana, Leon and from and all of Mexico
For shipping and delivery to Canada including: Vancouver, British Columbia; Toronto GTA, Ontario, Montreal, Quebec and to all of Canadian cities in 2-4 days. Jet's service includes Canadian customs clearance.
Jet's parcel delivery from Mexico to Canada
Delivery in 2-3 days to everywhere in Canada

Customs clearance included

Lower cost Canadian parcel delivery from Mexico



Jet goes beyond simple delivery and arranges for special dedicated pickups in Mexico for delivery to Canada (or anywhere in the world!).
Duty and taxes in Canada for parcels shipped from Mexico
Parcels imported from Mexico to Canada are subject to Canadian duty and taxes. Most parcels valued under $20 CAD can be imported free of duty and taxes. Parcels valued under $2,500 CAD from Mexico can be imported via Canadian customs low value shipment / LVS express clearance processes. Carriers charge a disbursement fee that usually averages around $20 CAD.
For shippers who do not want their receiver to pay Canadian duty and taxes:
Jet Worldwide can arrange to pay the duty and taxes on behalf of the Canadian importer via our Delivery Duty Paid Service.
Ground / LTL options
There are many ground options that work best for heavier shipments. The ground options from Mexico include FedEx, UPS, and LTL carriers. Most shippers of individual parcels prefer using express delivery from Mexico as ground service to Canada is a long transit time and does not include Canadian customs clearance for Mexican parcels.
Jet can recommend truckers for ground truck loads from Mexico to Montreal and all of Quebec.

Shipping from Mexico to Quebec: Part of our mission of connecting People, Parcels and Businesses around the world.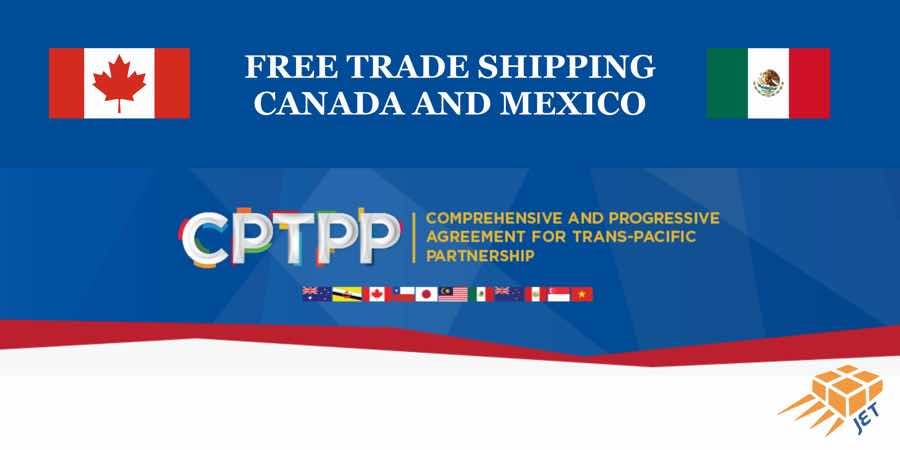 CPTPP Duty free clearance of goods shipped from Mexico to Canada
Goods approved with proper "proof of origin' supporting paperwork can be exported from Mexico for duty free clearance in Canada.
Proof of Origin
The key part of all trade agreements is ensuring the goods qualify under the rules of origin. Many incorrectly assume that if goods are sent from a qualifying country, they should qualify for duty free status. Country of origin is not determined solely by where the goods are sent from.
The country of origin rules have been simplified under CPTPP but can still get complex. The guidelines for country of origin qualification include:
Goods are considered originating if they are wholly obtained, such as goods that are grown, raised, caught, or extracted in Canada /CPTPP country.

Goods are considered originating if they are produced in Canada or a CPTPP country entirely from originating materials.


Goods are originating if they are produced in Canada/CPTPP country from non-originating materials that undergo production in Canada/ CPTPP country, such that the resulting good satisfies the applicable product-specific rule of origin. The value of the non-originating goods that are part of the originating product can be considered dutiable.


Duty Free import for parcels sent from Mexico to Canada under CPTPP
The amazing part of CPTPP is that parcels containing products valued less than CA$1600 do not require a certification of origin to claim CPTPP preferential tariff treatment.
Parcels containing products under CA$1,600 can be considered for duty free status if the following conditions include:

A signed statement completed by the importer, exporter or producer certifying that the goods originated from a CPTPP country

This statement is required on the commercial invoice and we recommend adding an additional stand alone statement/ supporting document. See

The goods must meet the origin rules. For example, marks to indicate that the goods are not a product of a CPTPP country will disqualify the goods and have issues related to mis-declarations.

Warehousing and logistics support in Mexico and Canada