North American supply chains are evolving and adjusting to market volatility. Delivery expectations have been re-adjusted as companies adjust their supply chain strategy. Shippers in Canada and the USA are looking for new ways to drive operational advantages by searching via new outreach to innovative suppliers.
---
USMCA /CUSMA is proving to be a huge success
One year after CUSMA's entry into force, companies are realizing the benefit of simplified administration and trade facilitations simplifying matters. Over 95% percent of trade between the United States and Canada are eligible for preferential duty‑free import. And the certifications of origin have been clarified and simplified.
USMCA/ CUSMA have opened up more trade for Canadian and American SMEs. These companies are need low cost LTL and parcel shipping between the USA and Canada.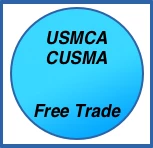 Read more about CUSMA
---
Freight Spend for LTL between Canada and Mexico Continue to Trend upwards
Poor visibility and tight supply have made shipping more difficult..... and expensive. Jet can assist companies with executing shipments, sharing updates with our network partners, and provide logistics support in both Canada and the USA.
---
Spot Quotes: New Contract Rates
During this time of high market volatility, freight spend has grown faster than anticipated. Managing logistics solutions includes adding strategic partners to keep the company in command of their shipping. Shippers - especially SME's who do not have great contract rates depending on the spot market to ensure they getting competitive costs.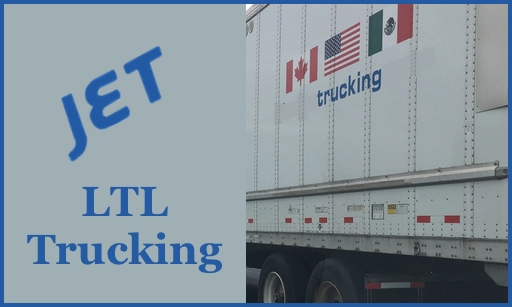 ---
Transparency in LTL
In LTL, everyone uses everyone. Or so it seems. Most important is that the provider is transparent ins who they use and why they use them! SME's depend on reliable partners who can serve as an extension of their logistics staff rather than simply a vendor. It is productive to rely on trusted partners who can both save money on transport and take away some of the cost of managing the effort.
---
Shipping to LTL Canada from the USA
The growth of north bound shipping to Canada has caused supply issues and general rate increases. Companies are seeking alternative shipping solutions and logistics support in both the US and Canada.

Shipping LTL between the USA and Canada via Jet Worldwide
Jet Worldwide is a trusted brand that has been providing international shipping solutions for over 35 years.




Jet Worldwide provides options for shipping within North America for parcels, pallets and online orders.




Jet Worldwide offers transparency and world class logistics support. We are not shy about recommending alternative solutions as necessary.
For a quote for shipping online orders, regular volumes and logistics support; provide details including shipping volume, item(s) being shipped, average value and weight of each parcel. The more details the better :).
---
ABOUT JET WORLDWIDE. / Contact Jet Worldwide