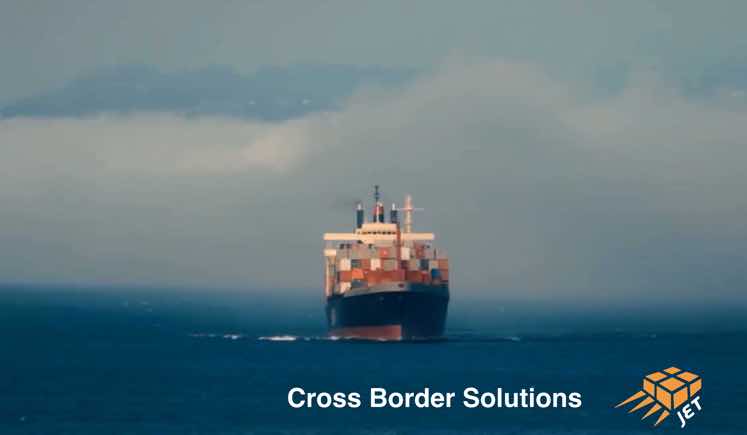 Best International Freight Forwarders
Companies rely on trusted freight forwarder to manage their shipments and logistics processes. Forwarders can save resources and provide competitive pricing. This post reviews what forwarders can do, alternatives and help from our team.
What is a Freight Forwarder or 3PL
A freight forwarder is a company that arranges the transportation and export and import of goods. They act as intermediaries between shippers and carriers, helping to coordinate the logistics of shipping goods from one point to another, domestic or international. Freight Forwarder Services include:
Standard Transport
Specialized Transport
Supply Chain Management
Warehouse and Distribution
---

Note: Information in this post and all Jet Worldwide content is for general information only.
---
Whats the difference between a 3PL and Freight Forwarder
The terms "3PL" (Third-Party Logistics) and "freight forwarder" are mostly interchangeable. There are some subtle differences between the two. A 3PL is a broader term that encompasses a range of logistics services beyond transportation.
A freight forwarder primary focus is on simply the transportation of goods. Trucking companies, for example, often refer to them self as a forwarder. Traditional forwarders handle tasks such as selecting carriers, managing documentation, and customs clearance. This ensures the efficient flow of goods via combination of air, ocean, road, rail.
Who Are the Major Freight Forwarders in Canada?
There are many freight forwarders operating in Canada. All the global forwarders have a presence in Canada. Canadian and US based forwarders primarily focus on North American transit.
The scope of carriers can include companies with assets (such a trucking companies). Non-asset based carriers sell the capacity of others. The list carriers below includes the best major options. They are in alphabetical order. This is a representative list includes major carriers but there are too many to list them all.
AIT Worldwide Logistics
Bison Transport
C.H. Robinson Worldwide
CEVA Logistics
Cole International
Coyote
DB Schenker
DHL Supply Chain and Global Forwarding
DSV Panalpina
Expeditors International
Geodis
Hellmann
Kintetsu World Express
Kerry Logistics (SF Express)
Kuehne + Nagel
Mactrans Logistics
Metro Supply Chain
Nippon Express
PFL Logistics
Polaris Transportation Group
SCI Logistics
Sinotrans
UPS Supply Chain Solutions
Yusen
VersaCold Logistics Services
Growth opportunities in the global economy require efficient and effective transport solutions. Freight forwarding indispensable to this process. Researching freight forwarders is an important for your business.
Cloud-based Digital Platform for Forwarding
Online shipping platforms have opened the door wider for smaller companies to ship. Most the the major forwarders service enterprise size businesses.
Digitalization is allowing entry of a new breed of tech-enabled forwarders into the market. Tech platforms are looking to venture into the role of forwarding serving the market. Jet Worldwide uses such platforms to assist our customers

Both options provide economical solutions for businesses looking to expand internationally.
What is freight forwarding?
Freight forwarders act as an intermediary between the company who makes the shipment and the final destination for the goods. They do not carry out the shipments themselves. Forwarders bundle the multimodal transport of ocean, road, rail , and air.
Forwarders negotiate tariffs, are familiar with customs regulations and fluent in the requirements of shipping by land, sea, rail, and air. Freight forwarders manage the risks and benefits of shipping international using the latest advances in information technology.
Shipping Direct with a Carrier versus a Forwarder
The advantage of using a freight forwarder is their volume contracts with carriers. They partners with air transport, and truckers, and ocean lines. This can be a huge advantage for a shipper.
On the other hand, having more direct access can be advantageous. Doing this adds to your staff core competency. Logistics expertise is a competitive advantage.
Authorized Economic Operators
Most freight forwarders are Authorized Economic Operators. This enables them to take advantage of simplified customs clearance. AOE can benefit from deferred payment of import duties and charges. Fees that might otherwise need to be paid before goods are released.
What is an AEO?
An authorized economic operator or AEO is a regulatory approval in many countries. Most notable Europe and the UK. Freight forwarders add value in being recognized to meet such standards. Leading forwarders have a trusted partnership with customs and other authorities.
Tailored solutions for each project
Supply chain optimization provide the best means of transport routing. Factors include origin, nature of the merchandise, destination, seasonality, danger and urgency of the merchandise (air, sea, rail or road).
Forwarders with Vertical Specialization
Often forwarders specialize in specific industries. Vertical integration can be scene in health care, energy, e-commerce, pharmaceuticals, automotive, aerospace and others.
---
Canadian Freight Forwarders Association
The Canadian International Freight Forwarders Association (CIFFA) is a good resource for finding a carrier. It is a trade group that supports freight forwarders. They provide recommended practices and certification programs.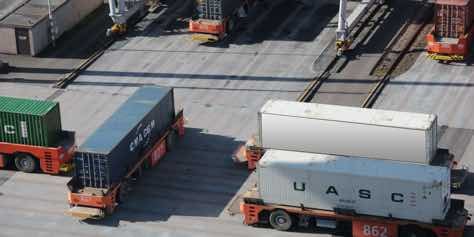 Non-vessel operating common carrier
NVOCC stands for " non-vessel operating common carrier ." They operate as an ocean carrier. The difference is that an NVOCC does not own vessels. A steamship line owns and operates ships.
NVOCC versus a Freight Forwarder
You must be a freight forwarder to be an NVOCC, but not all freight forwarders are NVOCCs.
NVOCCs only arrange ocean transportation while freight forwarders can also book air, road and rail.
An NVOCC can issue their own bills of lading.
The regulatory requirements are similar but often different in how they can be obtained.
Freight Broker vs a Freight Forwarder
A freight broker typically is company that sells access to trucking capacity across North America. Advanced algorithms allow shippers to directly access various options. This facilitates comparisons across a broad range of carriers.
Freight forwarders also provide cross carrier access. An important role of a freight forwarder is to collect and consolidate consignment. Less than a truckload or a container loads benefit from common carrier transportation. Long-haul transport of the consolidation reduces transport costs.
Can a Freight Forwarder also be a customs broker?
Customs brokerage regulations differ by country but, in general, freight forwarders cannot act as a customs broker. To act as custom broker and undertake Customs clearance formalities, many forwarders have brokerage divisions. Conversely, many brokers also offer forwarding options.
The difference between a customs broker and freight forwarder
The important distinction between brokers and forwarders is that only brokers are authorized to make entry on behalf of the importer. Customs brokers and freight forwarders often bundle their services.
Read more about Canadian customs brokers.
Manifest Submission versus Customs Entry
Brokers are an important part of cross border movements even if they do not provide brokerage. Most countries have manifest submission requirements. This is in addition to single customs entries. Freight forwarders are often required to transmit advance house bill data electronically to customs authorities.
While the forwarding and clearance process can seem integrated, keep in mind it is actually two separate processes. You can choose an independent broker no matter which forwarder you use.
Forwarders should be aware of the required documentation in order to ensure goods transport. Such paperwork includes certifications for free trade, pharmaceuticals, food, agricultural goods, and restricted goods.
---
Document handover fees
International freight forwarders, Non-Vessel-Operating Common Carriers (NVOCCs), and customs brokers often charge for transferring documents between on another.
Useful information: Preparing your invoice for customs
Fee's is can be related to carrier import fees, storage, port of discharge, documentation fees. The list can seem endless and sometimes dramatically impact the cost of shipping.
The International Shipping Terms determines who is responsible. Read more about IncoTerms.
Import fees charged by ocean forwarders can include:
Wharfage Fee
Terminal Handling Charge (THC)
Documentation Fee
Port Security Fee
Customs Clearance Fee
Demurrage, Detention and Storage
Read more: Common Canadian Import fees

---
Forwarder to Forwarder Connections
In international transport, separate freight forwarders often organize the consolidation of exported of a consignment. Arrangements between forwarders are done to optimize transport to specific ports.
In freight forwarding, the international and national regulations on the goods, transport means and routes have to be taken into account. The required procedures and formalities for authorities have to be followed.
---
Largest Global Freight Forwarders
Freight forwarders play a crucial role in the global economy, ensuring that goods are transported safely and efficiently from one destination to another. As businesses expand and supply chains become more complex, the ability to manage logistics becomes increasingly important. That's where freight forwarders come in - they arrange shipments, ensure compliance with regulations, and provide cost-effective solutions for their clients.

Forward Globally with Jetship
We facilitate the smooth movement of goods from origin to final destination.
Jet Worldwide combines a range of services, global capabilities, 40 years of experience. Our commitment is to best in class customer support. Tailored to your specific needs and preferences.
Request Rates and Information