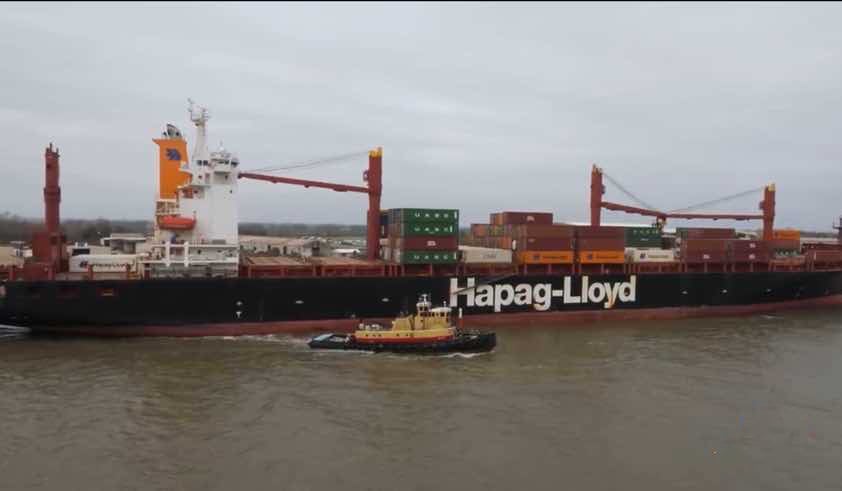 Bill of Lading Explained
A bill of lading is a legal agreement that outlines the responsibility and control of goods. It confirms the conditions of carriage or contact between the shipper and carrier. It clarifies who is responsible for missing or damaged items. This document is crucial role in cross border trade and final delivery of goods.
What is a Bill of Lading?
A bill of lading (BOL) is a sort of shipping receipt that accompanies your goods. It confirms the items are being shipping through a common freigt carrier or courier.
A BOL's includ unique number protocols to identify the shipment and assist in tracking. This is important for LTL freight with multiple steps and carriers. It can determine whether any damage happened in transit by cross-referencing the condition of the items when they shipped to how they arrived.
The term 'Bill of Lading' (BOL) is of ancient term meaning 'list of cargo'. It is one of the essential legal documents. Generated during the shipping of overseas bound cargo It acts both as a contract as well as a receipt. A bill of lading serves as proof of a shipment.
What is the difference between an Ocean and Trucking Bill of Lading?
An Ocean Bill of Lading is used for international maritime shipping and contains information related to port-to-port transportation. A Trucking Bill of Lading is used for domestic or cross-border land transportation by trucks. It provides point-to-point shipment details. Both documents are essential for ensuring the proper handling and delivery of goods during transportation.
Both a truck and ocean bill of lading are issued by the carrier and considered legally binding. This post largely covers ocean transport bill of ladings.
What is the difference between a Bill of Lading and Air Waybill?
A bill lading is mostly associated with ocean and trucking. An air waybill serves a similar function for shipments sent via air cargo and courier.
Who issues the Bill of Lading?
The master bill of lading, on the other hand, is a shipping company document. It is the Vessel Operating Common Carrier nominated according to the incoterms. Usually the seller is the shipper.
Understanding the Terms of Sales
The terms of sales show on the BOL. Depending upon the seller is responsibility. Sometimes, the BOL will show goods towards the first port of entry. In other cases, the buyer may have to provide a bill of lading to the final delivery location. Under the delivered at place, the seller is responsible for delivering the goods only until the point of the first port.
Note: The information in all Jet Worldwide content, including his post, is for general information only.

---
Bill of Lading Meaning
Bill of Lading is a document that holds meaning, types, and usage for importers and exporters.
Abbreviations for a bill of lading include – BL, BOL ,BoL,B/L. It can be part of the broader set of "carrier paperwork."
The term "Bill of Lading" comprises two key words.
Bill: Refers to a statement outlining costs and services
Lading: Refers to the act of loading cargo on a vessel for transport.
What is the purpose of a bill of lading?
A bill of lading provides legally enforceable framework between your and your carrier.
Proof of contract: The BoL is the physical evidence of a contract to ship goods.
The carrier is mandated to deliver the cargo to the named consignee, or their authorized representative.
Proof of receipt: A carrier signed BOL confirms the goods described were transferred in good condition.
Proof of title: The BoL clarifies ownership of goods through as they transit.
Who receives the bill of lading?
Different parties may receive the BoL. It confirms that the cargo is received in the same condition as the shipper sends it. It is commonly provided to:
the shipper or exporter
a broker, freight forwarder, or customs brokers
the purchaser/ importer / consignee
Bill of lading and Invoicing
A bill of lading also has important ownership and financial implications. It not only serves as a document of title, but also provides the details for invoicing of shipping fees. The size, weight, and density of the items ship all go into determining how much the shipment costs to transport.

What information is on the bill of lading
The information can vary according the carrier and mode of transport. The general information commonly includes:
Shipping bill number and date
Purchase order number or reference number
Shipper /exporter
Consignee / Importer
Notify Party (who requests to be aware of certain events)
Destination of the shipment
Number of packages/ containers
Handling instructions at the docks, warehouse or trailer

Bill of Lading as a cargo receipt
The principal use of the bill of lading is as a receipt from the carrier as acceptance of the goods. This receipt can serve as proof of shipment for customs and insurance. A BOL also as outlines contractual obligations. This includes especially under INCOTERMS such as EXW, CFR (cost and freight) and FOB (free on board). Read more: Understanding shipping terms.
Evidence of Receipt
Once a carrier issues a bill of lading, it can serve as conclusive evidence of receipt. Especially when via an ocean carrier only after the loading onto the vessel.
---
Clean Bill of Lading
A "clean bill of lading" or on-board bill of lading. It describes a BOL with no discrepancies in details by the shipper with confirmation by the carrier. A clean bill of lading indicates that the goods are onboard without incident.
A Claused Bill of Lading
A claused or "dirty" bill shows that the bill of lading did not provide delivery as in the contract. It is for when there is a discrepancy in the reported quality or quantity.
Said to Container / STC
A sealed container or if otherwise examination is not possible, the carrier will issue note "said to contain" on the BOL. This protects the carrier. Any discrepancies in the cargo is between the consignee and the seller. Useful information regarding freight forwarders.
Possession of Goods
When the physical possession shifts from the exporter to the carrier. At this stage, the exporter may not have yet have payment. A BOL is a crucial component of a commercial transaction. It allows the exporter to hand over the control of the packages to the carrier.
Two major categories of bills of lading
In overseas shipping, a BoL can be broadly classify in two categories: negotiable and non-negotiable.
Negotiable: With a negotiable waybill, the contract is transferable to a third party. At the point of transfer, the consignee takes on financial responsibility for the goods and ownership. The negotiable BoL travels with the goods. An original BoL with signature is necessary to get release of the cargo.
Non-negotiable: Only one specific consignee, buyer or entity can receive the goods with a non-negotiable BOL. It is non-transferable. A straight BOL (see below) is an example of a non-negotiable BOL.

Types of Bill of Lading
Bills of lading come in many forms. The obligations and conditions of BOL depend on the mode of transport.
Different factors contribute to defining the appropriate BOL:
mode of transport
the buyer-seller responsibilities
the method of transmission
There are different types of Bill of Ladings, depending on the origin/ destination, commodity, mode of transport and other factors. These nuances can seem small and redundant. But, they play a crucial role in managing shipments and regulatory compliance.
Below are terms often common in cross border shipping with relation to carrier paperwork.
Bearer bill means that whoever holds the document has the right to claim ownership of the goods.
Original Bill of Lading (OBL): Primary document that functions as a contract of carriage, transport goods receipt and a document of title affording ownership.
Seaway Bill: For sea transport when the shipper decides to release ownership of the cargo to the consignee. It is evidence of a contract of carriage and receipt of the goods. It does not serve as a document of title affording ownership.
Container Bill of Lading indicates the delivery of the goods in a secure container from the port of origin to another port.
Through Bill of Lading allows the carrier to transport a shipment through multiple modes/ distribution centres. It may include an Ocean Bill of Lading and/or an Inland Bill of Lading.
Master Bill is a document via carriers for their shipping companies. The master issuance is to freight forwarders or non-vessel operating common carriers (NVOCC). NVOCC's purchase cargo space in bulk from shipping lines and resell this capacity to others.Many exporters and importers do not manage master bills. Cargo resellers NVOCC's and freight forwarders deal with bills at a master level directly with shipping lines.
House Bill's generation via a non-vessel operating company such as a freight forwarder and NVOCC. They share many of the same details but with different shipper, consignee and notify party.
Short Form/ Blank Back Bill of Lading necessary when the terms of the shipping contract are not in the original Bill of Lading.
Straight Bill of Lading does not grant the endorsee with any better rights than those given to the endorser. Also known as a non-negotiable bill of lading.
Order Bill of Lading is a document that allows delivery in accordance with a further order from the consignee.
Charter Party Bill of Lading signifies an agreement between a vessel owner and charterer for the shipping goods.
Multimodal Transport Document or Combine Transport Document) is useful for multi modal transport. When transport includes ocean and inland road or rail.
Stale Bill of Lading is available after the date of shipment
Editing of the above list for brevity. Consult with regulatory and other authorities for official clarification prior to shipping.

---

Electronic Bill of Lading
Electronic bills of lading streamline communication between stakeholders. Digital processes integrate with customs agents, banks, shippers, and consignees. This helps ensure that everyone is on the same page when it comes to transportation protocols. Electronic bills also help prevent fraud and errors, making it easier to manage transactions across borders.
There are protocol and API standards for the submission of shipping instructions and issuance of the bill of lading (B/L).
Bill of Lading and Import duty
The customs invoice should include the shipping fees inclusive in the freight bill. This should also include insurance. The value for import duty - or landing cost - includes the cost of the items, shipping and insurance. Useful information regarding valuation.
A Bill of lading is not an invoice
Bills of Lading, freight bill or invoice. A freight bill, bill of lading and invoice are different.
A

freight bill

is simply an invoice for shipping. A freight bill includes some data from the BOL including the dimensions, quantities and weight of the cargo.
Invoice for Customs is an invoice between the buyer and seller. It often contains shipping costs in the freight bill.

Shipping Documents with Bill of Lading
Invoice for Customs
An invoice is a legal document that itemizes and records a transaction between buyers and sellers. It is necessary to prepare a customs entry and a bill of lading. Read more about an invoice for customs.
Certificate of Origin
A certificate of origin is useful when preferential duty rates apply. The worlds largest economies have share free trade agreements. Read more about certificates of origin.
Packing List
A packing list outlines where specific items are within the shipments. It is a requirement for both export and import. It is useful for customs when during inspection. The packing list also assists receiving final unloading and warehousing.
Confirm the Accuracy of Quality of your bills of lading
Here are some steps to take for international shipping
Confirm that the product/commodity codes are correct
Verify the quantity of goods including containers, master containers and packing list
Review the necessary information on all shipping paperwork with reference to each other
Ensure the carrier's signature
Keep your bills of lading and paperwork to your imports and exports for a minimum of five years.

Jet Worldwide is a leading resource for online and off line (i.e. in person!) logistics support. Benefit from best in class service, transparency and innovative logistics solutions.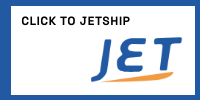 Rates and Request Form