Canada and the UK have an agreement to protect the over $25 billion in trade with a continuation of CETA via the Canada-UK Trade Continuity Agreement / TCA. The CUKTCA came into effect in April 2021.
Some background on UK Canada Free Trade
Trade between Canada and the United Kingdom is covered by the CUKTCA
The UK is Canada's largest merchandise export market in Europe and key source of foreign, direct investments.
The United Kingdom announced the application of the Most Favoured Nation / MFN tariffs (UK Global Tariff / UKGT) which apply to "non origin: Canadian exports
UK is among the largest markets for online orders from Canada. Contact Jet for shipping your UK online orders direct from Canada.

Disclaimer: The information in all Jet Worldwide online content, including this post, is for general information only and is not intended to, constitute legal and/or tax advice.All liability with respect to actions taken or not taken based on the contents of this site are hereby expressly disclaimed. The content on this posting is provided "as is"; no representations are made that the content is error-free.
---
HOW TO BENEFIT WITH DUTY FREE IMPORT UK AND CANADA
The Canada UK Trade Agreement (CUKTCA) is a free trade agreement between the UK and Canada. It is essentially a continuation of the European Canada Free trade act following Brexit.
READ MORE: CERTIFICATION OF ORIGIN AND WHY IS NEEDED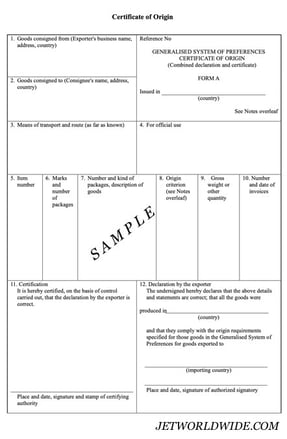 ---
Shipping Online Orders from Canada to the UK
Canadian sellers - including those using Shopify and eBay - can now ship their orders direct to the UK via Jet's direct shipping solution. Contact our team for details on shipping your orders direct to the UK for low cost delivery, tracking, and no charges to the consignee.
READ ABOUT PREPAYMENT OF VAT FOR ONLINE ORDERS TO THE UK
---
Moving forward from the CETA to the TCA
The Canada-U.K. TCA provides Canadian and UK businesses with continued preferential access for goods shipped between both countries. Canada and the U.K. are engaging in future negotiations on a more permanent bilateral free trade agreement that could include the U.K. potentially joining the Comprehensive and Progressive Agreement for Trans-Pacific Partnership (CPTPP).
The TCA is essentially meant as a "rollover" deal. Although there is not sunset date per se, the text of the TCA alludes to a conclusion of a more permanent - and less transitional - trade deal by 2024.

---
Shipping parcels and online orders to the to the UK
Many of the online parcel orders shipped from Canada and the UK do not otherwise benefit from duty-free import as the merchandise is often not a product of/ manufactured in either the UK and Canada. Jet Worldwide works with online retailers to best benefit from preferential duty-free status when possible, along with taking advantage of de minimis values and bulk import processes.

---
Delivery between the UK and Canada via Jet Worldwide
Jet Worldwide: A trusted brand offering international shipping for over 40 years!

Jet Worldwide offers options for shipping between the UK and Canada for parcels, pallets, and online orders.
Jet Worldwide offers transparency and logistics support. We are not shy to recommend alternative options that are better suited for your needs.


Get Logistics Support shipping from Canada
---
UK Most Favoured Nation For Canadian Origin Versus UKTCA
The UK Most Favoured Nation (MFN) tariff rates are the default duties applied to imports from all countries to the UK, including Canada. Under the Canada-UK Trade Continuity Agreement (UKTCA) Canadian origin goods may qualify for a preferential -duty free - tariff.
READ MORE: UNDERSTANDING IMPORT DUTY AND HOW IT IS CALCULATED.
Tariff preferences under UKTCA apply to goods imported from Canada that meet the rules of origin under this agreement.
The MFN tariff rates of The European Union apply to goods imported from Canada that do not meet the rules of origin (non-originating goods) under UKTCA.
---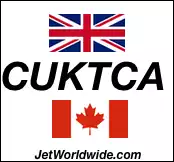 See sample form to declaration of origin (Fillable PDF to download). Note that while the regulations do not mandate a specific format, it is recommended that - in addition to a separate declaration - to also include a certification statement on the invoice to ensure preferential duty free consideration at time of import.
The required origin declaration may be provided on an invoice or any other commercial document which describes the originating product in sufficient detail to enable its identification. In order to claim the preferential tariff treatment, importers must have in their possession the origin declaration completed by the exporter as well as any necessary permits.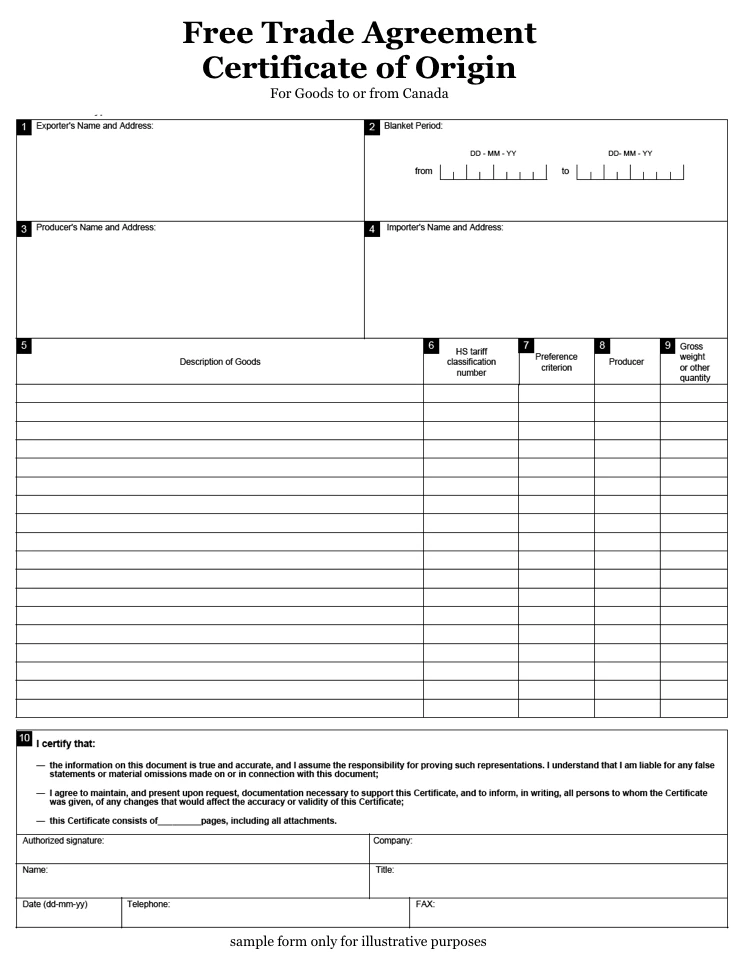 ---
European delivery to the UK but not to the EU via the UK
As European online orders from Canada and US retailers grows, new strategies are necessary to serve the UK market (the largest market for most North American retailers) and the EU market (one of the world's largest consumer market).
Jet Worldwide works with Canadian and European retailers to ship directly from Canada and the US for low cost last mile delivery to Europe, the UK, Japan, Australia, China and all the world's major economies.
---
Know your borders to better cross them
Political rhetoric aside, the implementation of new free trade agreements - including the new NAFTA/USMCA, the CPTPP, the CETA and, now, the TCA - recognize the value of cross-border trading for global and local economies. On line commerce requires a new perspective and understanding from online merchants.
Read about Canada's Free Trade Agreements here.
Rather than importing a container with thousands of one single item, shipping online requires a single entry for thousands of different items. Contact Jet Worldwide's team to build secure parcel logistics processes for online orders to the UK and the EU from Canada and the USA.
---

Getting a quote for shipping between the UK and Canada.
Jet Worldwide gives access to all companies seeking shipping quotes from Canada to the UK for parcels pallets, and online orders.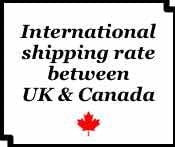 Contact our team: For a quote for shipping online orders, provide details including shipping volume, item(s) being shipped, average value and weight of each parcel. The more details the better :).
---
Simplified origin certification for UK-origin goods to Canada
Goods manufactured (and otherwise qualifying) in one of the over 30 countries that Canada has a free trade agreement with can be imported duty-free. Hopefully, the UK will be included in this list under TCA.
Most relevant for online orders shipped via parcel carriers, qualifying goods valued under CAD 3,300 require a simple origin statement.
The value for duty amount for all of Canada's free trade agreements for which the proof of origin / certificate of origin is waived was changed to CAD 3,300 in July 2020.
For imports not exceeding CAD 3,300 to Canada, the requirement for proof of origin is waived. The requirement on the importer to maintain records (for example, commercial invoice and B3) applies even if the CBSA does not require a certification of origin or if a requirement for a certification of origin has been waived.
---

Jetworldwide.com/contact