Canada's new free trade agreements have made is easier for businesses to take advantage of preferential duty free status for smaller transactions. Many goods of qualifying origin from over 40 countries can be shipped to Canada duty free with greatly simplified origin declarations.

Online services versus products
As Jet Worldwide specializes the movement of physical goods this blog will focus on the benefit of cross border import of online orders shipped to Canada. However, it is worth noting that e-commerce services are also a major focus of Canada's recent free trade agreements.

JetWorldwide.com/contact
Disclaimer: The information in Jet Worldwide online content, including this post, is for general information only and is not intended to, constitute legal and/or tax advice. All liability with respect to actions taken or not taken based on the contents of this site are hereby expressly disclaimed. The content on this posting is provided "as is"; no representations are made that the content is error-free.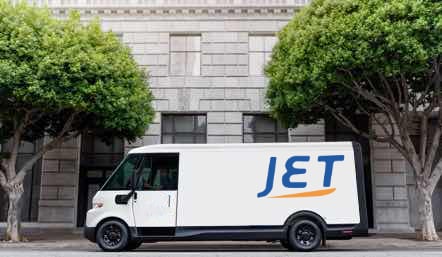 ---
FREE TRADE DUTY FREE SHIPPING IMPORT TO CANADA
Courier shipments from the USA and Mexico valued up to CA$150
Qualifying origin goods up to CA$3,300 with simplified origin declaration
All qualifying origin goods with origin declaration
Canada's Major Free Trade Agreements
In addition to the updating of the new North American free trade agreement (USMCA CUSMA T-MEC), Canada has free trade agreements with most of the world's leading economies. The other leading economies that have free trade access to Canada include:
Germany, France, Spain and other European Union countries under CETA
Switzerland, Norway and other EFTA Countries
NEW NAFTA, NEW DUTY FREE THRESHOLDS
A benefit of the USMCA/CUSMA/T-MEC is that most parcels shipped courier to Canada valued under CA$150 can be imported to Canada duty free. This increased low value threshold (often referred to as the de minimis value) is valid for goods shipped via courier from Mexico and the US.
The low value threshold to Canada for goods shipped other than from the USA and Mexico are subject to a CA$20 low value threshold. See graphic below.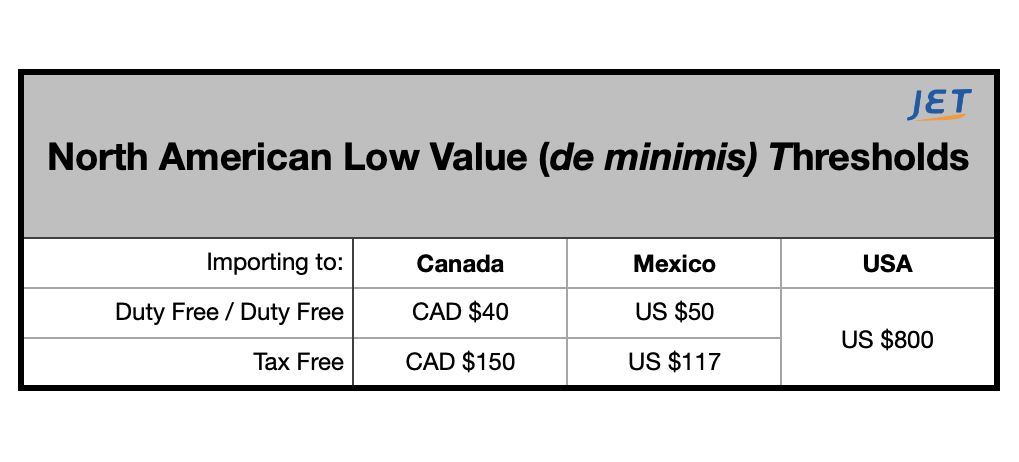 ---
Free Trade More Accessible for Canadian Companies and even small shipments
A key element of Canada's newest trade agreements (including CUSMA, CETA and CPTPP) is the access for preferential duty free entry - and other advantages for small companies. Canadian companies who wish to import or export even small orders can more easily benefit from preferential duty free status.
Most of Canada's free trade agreements allow for simplified ways to declare - or request- duty free entry. Separate "certificate of origins" have been replaced by "certification of origins" which can more easily be included on existing shipping documents (most notably on the commercial invoice).
Canadian ecommerce sellers can ship Canadian origin goods for duty free entry to the world's leading economies.
Jet Worldwide offers direct shipping for online orders from Canada that can take advantage of duty free status via low value thresholds and Canada's free trade agreements.
---

The Canadian Customs online portal which is designed to streamline processes and a useful too for Canadian importers. Read more about CBSA Assessment and Revenue Management (CARM)
---
Qualifying Country of Origin
Goods manufactured (and otherwise qualifying) in one of the over 30 countries that Canada has a free trade agreement with can be imported duty free. Most relevant for online orders shipped via parcel carriers, qualifying goods valued under CA $3,300 require a simple origin statement.
Read more: Certificate of Origin explained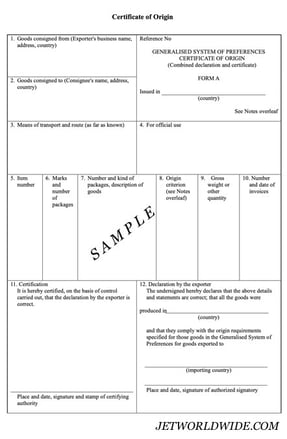 The value for duty amount for all of Canada's free trade agreements for which the proof of origin / certificate of origin is waived was changed to $3,300 CAD in July 2020 to ensure consistency between USMCA/ CUSMA and Canada's other free trade agreements
For imports not exceeding $3,300 to Canada, the requirement for proof of origin is waived. The requirement on the importer to maintain records (for example, commercial invoice and B3) applies even if the CBSA does not require a certification of origin or if a requirement for a certification of origin has been waived.
Jet Worldwide shares our logistics expertise (as evidenced by our industry leading blog articles) and global parcel shipping solutions: For professional insights, a comparison quote or "out of the box" solution, Contact Jet's logistics professionals.
Shipped From Versus Country of Origin

It is important to point out that the country from where the goods are shipped do not automatically qualify the goods for preferential duty free import. The country of origin refers to where the goods are made. The rules are laid out in each trade agreement and should be understood prior to shipping.
---
Importing Goods to Canada Shipped
Goods imported to Canada valued over CA$20 are subject to duty and taxes. Consignments valued under CA$3,300 can be imported via Canada's low value system (LVS).
As mentioned above, qualifying origin goods may qualify for preferential duty free entry under on of Canada's free trade agreements.
---
Common Canadian Import Fees for Online orders
Common import fees for consignments shipped via air to Canada can include duty (if items do not otherwise qualify for duty free import), tax and carrier disbursement fees.
---
Duty Free in Bulk
As volumes grow, some companies transfer processes to single bulk importing to Canada for warehousing and distribution direct within Canada. Foreign companies can set up as a Foreign Importer of Record and benefit from lower import processing costs.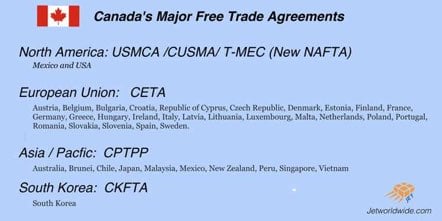 READ MORE: UNDERSTANDING IMPORT DUTY AND HOW IT IS CALCULATED
---
Duty Free versus Tax Free
With lower duty -and duty free entry - the major import cost to consider the value added tax in Canada. For many businesses, this cost can be recouped if the goods are not for consumption by the final consumer. Online companies are increasingly capturing sales tax at the time of online check out but most do not. Jet works with companies to prepay the import fees to ensure the final customer is not charged.
---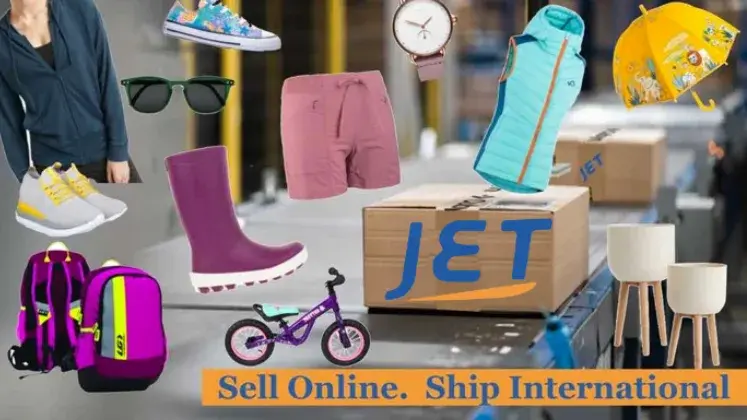 Jet Worldwide has been providing innovative shipping solutions, enduring partnerships and transparency for over 40 years.
For a Shipping Quote: Provide address details, shipment weight and dimensions, item(s) being shipped and value.
For companies shipping regular volume, e-commerce and logistics support: Provide a basic outline or simply request a call back.
---

Jetwordlwide.com