Canada and Great European Opportunity
Trans-Atlantic trade remains a major economic contributor to Canada. The Comprehensive Economic and Trade Agreement (CETA) between Canada and Europe provides Canada origin goods duty-free import. Along with the low value duty-free threshold, CETA helps you build the best European e-commerce shipping options.
Fulfillment direct from your place of business in Canada sending direct to Europe features important opportunity. Start by your website and work to build logistics process to save significant costs. Send from anywhere in Canada or from any state. Build solutions beyond the USPS and Canada Post examples.

For cross border shipping of eCommerce orders to European customers, there are three main components: Airlift, clearance and last mile delivery. The intricacies involve how to classify and clear thousands of individual orders efficiently.
Jet Worldwide has the solutions to the European Union via partnerships with leading European carriers and innovative pre-labeled clearance solutions direct from Canada. Contact Jet's logistics team to expand your offer to the European market.
Read about CETA: Celebrating 5 years of Canadian European Free Trade.
The European market can alternatively is a single market of 27 countries as well as 27 countries. Each country has specific import processes, VAT rates and duty. Shippers from North America can benefit from "euro-domestic access" but such access usually involves local warehousing or VAT registration for e-commerce (explained below).
Shipping to Europe from Canada:
Jet Worldwide assists companies finding a way around high costs for e-commerce. We help your team manage your global logistics.
European shipments are subject to duties and taxes depending on a number of factors. Develop an understanding duties and taxes and build into your pricing.
What is the cheapest way to send e-commerce to Europe?
Canada Post usually offers the lowest price for sending packages to Europe. Large volume sellers can ship direct for the best rates and service.
Can DPD deliver from Canada
Jet Worldwide offers access to DPD Europe including Chronopost and Seur.
Jet Worldwide assists companies finding a way around high costs for e-commerce. We help your team manage your global logistics. JetWorldwide.com/contact

Coordinating shipping to both the UK and EU
The role of parcel shipping to Europe from Canada
Canadian Export Declaration for Shipments to the E.U.
Clearance of goods shipped to the EU from Canada
Information required for shipping

quote to Europe
Shipping terms when shipping duty paid or unpaid to EU countries
IOSS and payment of VAT for e-commerce imports to the EU
Carrier options for shipping to the EU
EU import, warehousing and distribution from Canada and USA
CETA duty-free clearance for Canada origin goods shipped to the EU
Shipping Canadian Shopify Orders to the EU
Disclaimer: The information in this blog is for general information only. The content on this posting is provided "as is"; no representations are made that the content is error-free.
Ship Online Orders Direct to Europe
---
Shipping to both the UK and EU distribution:
E-commerce sellers now have two parcel logistics flows: One to the UK the other to mainland Europe. UK orders benefit from the UK Canadian Free Trade Agreement (UKTCA). The UKTCA is a continuation of the European Canadian Free Trade (CETA) following Brexit.
The UK is often the single biggest market for Canadian exporters and eCommerce orders. Jet has solutions to both the EU and UK: Get updates from Jet's logistics team.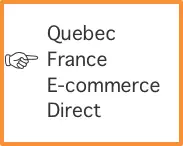 ---
The Role of Parcel Shipping to Europe
Look to choose different couriers each for a specific scope of customer. Each carrier have very different tariffs in relation to the weight, size, destination and business discount policies.
A critical task for e-commerce sellers is choosing the right world shipping partner. Often, the best carrier offer from Canada are not always well known. Providing alternative shipping service delivery option will increase your sales.
International Parcel delivery is a way to connect Canadians to European suppliers and customers. Canadian eCommerce sellers benefit from preferential duty-free access (for Canadian origin goods under CETA).
Jet Worldwide helps Canadian and American companies develop efficient parcel delivery processes across the EU via direct import processes.
Clearance via express simplified solutions and data manifest consolidation for Euro delivery.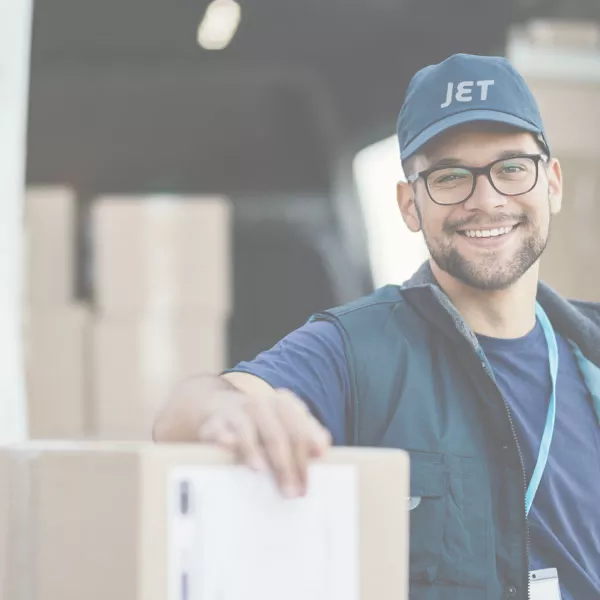 Ship Online Orders Direct to Europe
Read about Jet's best in class solutions for shipping online orders direct to the EU (PDF)
---
Building the best European e-commerce shipping options
What is the cost to deliver Europe?
The lowest cost to send to Europe for occasional shippers is around $30 for up to 4 pounds via Canada Post parcel surface.The prices below are estimates only and meant as a general guide.
Sample Costs via Canada Post to Western Europe
2 pounds/ 1 kilogram via Canada Post
Surface ~$25 (delivery in a couple of months)
Air: ~$48 (delivery in 2-3 weeks)
Air With tracking: ~$75 (delivery in 2-3 weeks)
4 pounds/ 2kilograms via Canada Post to Europe
Surface ~$35 (delivery in a couple of months)
Air: ~$74 (delivery in 2-3 weeks)
Air With tracking: ~$94 (delivery in 2-3 weeks)
10 pounds/ 4.5 kg via Canada Post to most of Europe
Surface $110 (delivery in a couple of months)
Air With tracking: $175 (delivery in 2-3 weeks)
How Can I Reduce parcel delivery to costs to Europe
The first step is to make sure you are getting the maximum discount for your shipping volume and to contact competing carriers. Often, the biggest discount can be via a reseller who partners with global carriers.
To reach scale and achieve fast delivery, consolidate your packages and ship via direct air freight from YUL, YYZ or YVR. Build additional options at checkout offering the opportunity to compare.
While your customer may expect a traditional carrier, they will like the option of using a popular European carrier. The shipping label produced from your Canadian facility will likely be your most popular delivery option.
Can I connect directly with DPD from Canada for lowest cost European Delivery
Yes, Jet Worldwide can help you set up best in class shipping processes to send direct to European countries and the UK. Ship direct with tracking and no import fees to your customer. Contact our team for a consultation.
Via direct airfreight, DPD Classic reaches all major European destinations in 2-5 business days to from Canada. With entirely road-based transport within Europe, DPD CLASSIC service is time definite and low cost.
La Poste owns many well known delivery brands including DPD, Chronopost, and Seur.
---
Clearance of goods shipped from Canada to Europe
CETA provides some standardization in the clearance process. This process improvements are often the most overlooked benefits of trade agreements.
Simplified processes allow smaller Canadian companies easier access to the EU. If it is the case that your goods are made in Canada, CETA can help your e-commerce order clear duty free.
---
Duty Free - But With VAT - online orders Canada to Europe
While orders online orders shipped to Europe Union countries valued under €150 (around CA$220) can be imported duty free, VAT will be assessed. This includes items sold on eBay, Shopify, BigCommerce, and other eCommerce platforms.
Read our blog on payment of VAT for online orders shipped to Europe.
Among the main changes are provisions for online marketplaces to be deemed the "supplier." As a supplier, the online marketplace will be held responsible for collection of VAT for online orders of up to €150.
The Import One-Stop Shop (IOSS) is designed to simplify the importation of online goods valued under €150.
---

When you buy your shipping labels through a platform, such as Shopify Shipping, some customs documentation is included. However, documentation needed to fulfill CETA or IOSS are usually not included.
Shipping Terms to Consider When Shipping to EU Countries
The default delivery option from Canada is delivery duty unpaid. Common carriers use the term EXW which essentially assigns all import related costs (duty, taxes, and other fees) to the receiver/ importer. E-commerce orders are best shipped delivery duty paid. No one wants to receive surprise import fees, including your customer!
VAT Rules for Imports to the European Union
All goods imported to the EU are subject to VAT. eCommerce shipments valued under EUR 150 can be imported via One-Stop Shop (IOSS) processes. IOSS allow sellers and online marketplaces to charge VAT at the point of sale and remit it directly to the authorities.

Jet Worldwide provides IOSS solutions to facilitate registration and integrate shipping direct to all the EU. Direct with low cost, tracking and no import charges to the consignee.
For details on IOSS and the other EU's VAT rules, visit:Publications Office of the European Union.
---
"Non UK" EU Distribution
The UK is the largest single market for many Canadian sellers. Benefit from your UK volume by adding a European delivery option. On average, your volume to the entire EU can be equal to your volume to the United Kingdom.
Purchase warehouse receiving solutions from our French location to improve your parcel delivery across Europe. Your article can come via the UK and delivered cheap from your Canadian store.
Canadian and US e-commerce shippers now rely on two parcel injection points: One for the UK and the other for the EU.
Ship eCommerce Online Direct to the UK!
Read about eCommerce shipping direct to the UK (PDF)
Jet has direct shipping solutions to both the UK and EU. Benefit from prepaid VAT and Duty and no charges forward to your European and British customers.
---
Parcel Delivery carrier options from Canada to Europe

Canadian companies shipping to France, Germany, the UK and throughout the EU often choose from various providers. Canada Post traditionally offers low cost delivery internationally from Canada for small parcels under 2 kg ("international packet"). The speed of the standard delivery option is around 2 weeks to city centers.
Jet Worldwide provides best in class shipping solutions with significant savings versus traditional postal options.
---
Shipping Europe from Canada Carrier Options
Delivery Options of mega carriers FedEx, UPS, and DHL are the type everyone is familiar with. Available research shows this form of shipping is well known in Europe. People trust and pick these leading brands. But they are not cheap and their methods are inflexible.
FedEx and UPS shipping options to Europe include priority and economy. Usually, eCommerce sellers need much lower costs than those offered by these carriers. Jet has direct shipping solutions with the lowest unit costs.
Jet Worldwide is helping Canadian sellers ship direct to the UK and EU.
FedEx and UPS shipping options to Europe from Canada include:
International air priority express shipping to Europe
International economy air shipping to Europe from Canada
Get an international shipping rate to Europe
---
Shipping between European Union from Canada and North America via Jet Worldwide
Jet Worldwide offers options for shipping between Canada and USA and the European Union and UK for parcels, pallets and online orders. Jet's helps our Canadian and American customers register for IOSS VAT payments and connect with European parcel leader, DPD.Contact our logistics team.
Read our presentation (PDF) explaining our unique offer for shipping to Europe (click on graphic below).
Read about Jet's innovative direct shipping for online orders to the EU
Parcel Import warehousing distribution options to Europe via Jet
Jet Worldwide offers low cost shipping from Canada to Europe to connect Canadian businesses with Europe! Jet provides local importing and EU distribution from our Paris hub. Benefit from low cost ground delivery to France, Germany, Spain, Italy, Belgium and all the EU.
Parcel shipping and delivery from Canada to Germany, France, Italy and the EU
Jet offer includes: Pre-labeling, import, last mile delivery, tracking, and returns
Parcel shipping to - and via - the UK post Brexit
E-commerce shipping solutions
Special handling and services to and from anywhere
Goods shipped to EU must be accompanied by an invoice for customs or other supporting documents.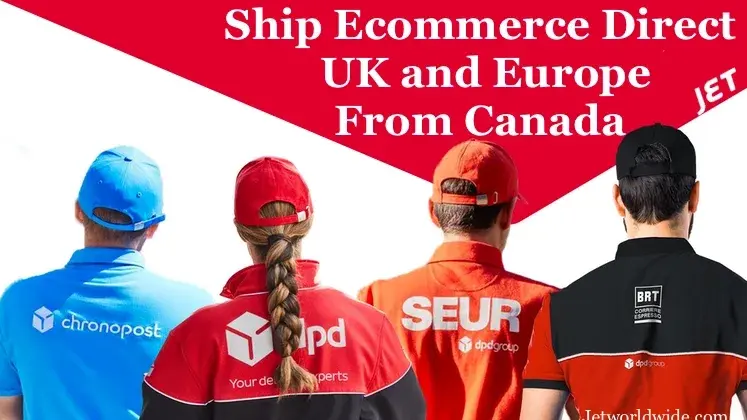 Duty-free import for Canada origin goods via under CETA:
The Canada-EU Comprehensive Economic and Trade Agreement (CETA) does not require a formal certificate in order to obtain tariff benefits. A declaration on the invoice or any other commercial document accompanying the shipment meets the CETA requirements.
Of course, the country origin rules are associated with factors used to determine if the product is eligible for preferential duty-free treatment under CETA.
The CETA country of origin declaration has a specific wording, which is fairly straight forward (check with up to date regulations before shipping).
SEE OUR BLOG ON CANADA'S MAJOR FREE TRADE AGREEMENTS
---
Canadian Shopify and Panier Bleu Orders to Europe
Jet Worldwide is developing international shipping solutions for Shopify, Canada's leading e-commerce platform. Benefit from Jet Worldwide's decades of Canadian cross-border parcel shipping experience. Give your team tools needed to build best in class solutions.
---
Get a Quote Shipping between Canada and European Union
Jet Worldwide makes it easy for companies seeking for spot quotes for economy air shipping between Canada, USA, European Union and UK.

Jet Worldwide.com/contact