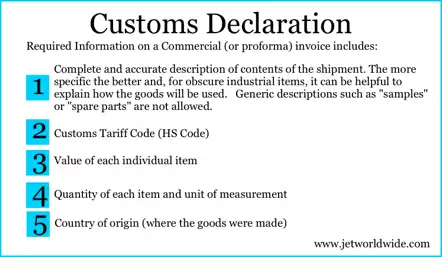 Verifying Commercial Invoices for International Shipping
One of the key differences of international versus domestic shipping is the requirement of a customs invoice. When shipping internationally, there is often confusion regarding the sales receipt invoice and what documentation is needed for customs. The commercial invoices for international shipping is fundamental. To learn about commercial invoices, their purpose, and how to fill them out, keep reading.

If you plan on expanding your business and shipping internationally, then you're going to need to understand commercial invoices.
One of the most important documents used in cross-border trade, the commercial invoice serves as a customs document. A commercial invoice is required a for import control, valuation, and duty determination. It is provided by the shipper.
We'll cover the basics in this post and how Jetship can help you streamline the process of creating, printing, and downloading a commercial invoice.


---
What is a Commercial Invoice
A commercial invoice is a document created for international shipments containing important information about the export. It includes extra details than regular sales invoices to calculate tariffs and confirm the shipment is legal. Commercial invoices form the basis of a customs declaration.
Getting your commercial invoices right is essential for preventing hold-ups with your shipments and staying on good terms with customers and customs authorities. In the sections below, we'll look at what you need to include on your commercial invoices. Doing so ensures the shipping process runs smoothly for you (the seller) and your overseas buyer.
When Do You Need a Commercial Invoice for International shipping?
A commercial invoice is required for all international shipments. We recommend including a commercial invoice even if you are sending documents.
Risks of not filling out a commercial invoice accurately
A commercial invoices are official declarations for export and import. Misinformation can result in lengthy delays, additional costs, and penalties.
Why are commercial invoices important for shipping?
A commercial invoice is used in international trade to provide customs officials with transactional information between the buyer and seller. It typically includes information such as:
Names, address and contact details of the buyer and seller,
description of the goods,
unit price,
quantity,
weight,
value of the shipment (verifying the declared value)
and the terms of sale. Read more about shipping terms.
The commercial invoice serves as proof of transaction and is used by customs to determine:
HS Code and classification of goods
Value of the goods (read more about valuation)
Rate of Duty (understanding import duty)
Taxes that may be applicable to the shipment
Shipping terms (useful shipping terms to consider)
---
Customs Invoices vs Other Types of Commercial Invoices
What all types of invoices have in common are that they serve as a record of a commercial transaction. Invoices clarify the terms of sale between a the buyer and seller including pricing and payment terms.
Invoices serve as the official documentation of sale and are crucial for supporting insurance claims, payment terms and costs.
International shippers should become familiar with Canadian Customs invoice requirements and international customs declarations.
Invoices for Customs
A commercial invoice serves as the basis for the customs declaration in the destination country. For customs, the required information includes:
Date invoice
Shipper (seller) Address, contact name and phone number
Receiver (buyer) Address, contact name and phone number
Description of item(s) with values (and currency of sale)
Total Value (read about valuation)
Currency code
Other useful information to include on your commercial invoices for international shipping
Date of export (if significantly different from invoice date)
Country of origin
Quantity of goods and unit value
Carrier name, mode of transport and tracking number
Helpful information regarding values used in a commercial invoice:
In general, it important to note that more details on the invoice for customs helps facilitate customs clearance.
Usually, the correct value to declare for international shipments is the invoice or transaction value. Transaction value is the most common method for valuation.
Most customs authorities consider the actual value of the shipment plus shipping and insurance as the value for duty. This is referred to as the CIF value (cost + insurance + freight). It is best to note the term "CIF value" when applicable
Where do you find a commercial invoice?
Generally, it is more important to focus on the required data. Usually, the format is not as important. A specific country you are exporting may have specific template. In addition, all carrier shipping systems include invoice preparation. See link below the the Canadian Commercial Invoice.
You can also ask a customs broker or export specialist to assist you with assigning proper HS codes. Identifying this code can be difficult for less experienced exporters. Read more about HS codes.
Canada Customs Invoice
Many companies shipping towards into Canada use a Canadian Customs Invoice (often referred to as CCI) for the declaration to customs. The Canadian Customs Invoice was designed by the government for shipping goods abroad. Although a Canada Customs Invoice differs from a commercial invoice, they share the key data points.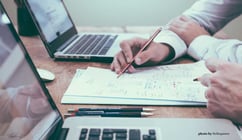 Here is a link for a Canadian Customs Invoice
---
Certification of Origin on the invoice for customs
The country of origin is often needed by customs authorities. It is used in the importing country to determine the rate of duty and admissibility of the imported goods. Rather than a separate certificate of origin, the certification can often be made directly on the invoice. We recommend including both a certification of origin statement on the invoice and a separate certification of origin (CoO).
Pro-forma invoice and how to declare no sales
Often times, the item being shipped was not actually sold and there is not a corresponding invoice. The term "pro-forma invoice" is used when there is no commercial transaction.
Examples of when there is no commercial invoice for international shipments:
Unsolicited gifts
Product samples
Warranty replacement parts
Personal effects
It is best in international shipping to avoid using the term "pro-forma invoice." This type of invoice is not accepted by some country's customs authorities.
Even if a good is not sold, sent as a gift or has no commercial value, a value must still be declared. Read more: Useful information regarding valuation for international shipments.
Rather than make a declaration to customs using a "pro-forma invoice" it is often better to use the term "invoice for customs." Include the reason for shipping (as in the above examples) and noting that there is no commercial value.
Commercial invoice and packing list: what's the difference?
The packing list helps determine the physical location of items within a total shipping consignment. It is a document that's required in the event of any disputes or claims that may arise with the shipping line, customs, or between the buyer and seller for goods.
The information listed on the commercial invoice and packing list should correspond to each other.
---
Other Forms Used For International Shipping
Bill of Lading
The Bill of Lading is the shipping document and contract between the shipper and carrier. For parcels and pallet shipments, this is often referred to as the waybill (air waybill in the case of air shipments).
Packing List
Discussed above. The packing list outlines key information the shipment as which contents are in which box and how many packages. A packing list functions as a verification tool. It helps make sure all goods are accounted for and to troubleshoot when parcels are mixed, missing or damaged. Some countries require a packing list for export.
A packing list is needed primarily to assist with the actual shipping of products and - as mentioned above - is often required by regulatory authorities.
Jetship clarifies the process of creating your commercial invoice, shipping labels, and other shipping documents
If you're an eCommerce merchant, you've probably heard about commercial invoices. But maybe you've never used one because you've only shipped domestically with couriers like Canada Post or Purolator. In addition to a commercial invoice, you may also benefit from a certification of origin. You also may need to file a Canadian export declaration.
Where to Attach a Commercial Invoice on your International packages
After you download and print the commercial invoice, it should be attached to the package along with the shipping label. Use a clear packing shipping envelope to affix the commercial invoice on your package. When sending multiple pieces, number each box in sequence:
Box numbering and where to place the invoice
box1 of 3 -include the invoice on box number 1.
box 2 of 3
box 3 of 3
---
Do I still need an invoice Paperless Trade?
Paperless trade is simply a way of submitting and invoice. The invoice is still required. It can be uploaded into a carriers system. Alternatively, you can create an invoice in the carriers system. Not all countries accept invoices electronically. The invoices are then forwarded electronically to customs.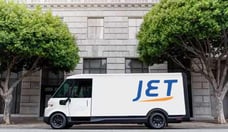 ---
Ocean shipping options are used for large commercial orders and container sized shipments. Allow a lead time of at least 1-2 months. The invoice requirements of ocean tend to be more demanding. This is largely due to the much higher value of the average ocean shipment.
Forwarders provide ocean option with inland transit and other logistics functions. They are also referred to as 3PL's and include such companies as Kuhn and Nagel.
Local postal options are best for individuals sending small packages and personal items. The postal invoice form is referred to as a CN22. In most cases, it can be prepared and submitted electronically.
FedEx, UPS and DHL are well known brands with international express options. Their online access includes invoice preparation. Some carriers also allow for upload of your invoice in PDF format.
JetWorldwide provides worldwide logistics support for over 40 years. Our services include discount access to major carriers and best in class logistics support.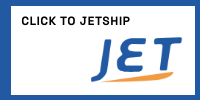 Get Support and Rates