The European Union (EU) is one of the largest economies in the world and Canada's second-largest trading partner. The Canada-European Union Comprehensive Economic and Trade Agreement (CETA) has been in force for 5 years. How are things going?
Global Affairs Canada is commemorating the 5 years of CET via the "CETA@5" tag line.
"The CETA@5 Delivering trade benefits during unprecedented times"
Jet Canada has witnessed the benefits of CETA first hand. Freer trade includes more access to European tenders that includes small and medium size companies.
The benefit can accrue also for e-commerce volumes shipped direct from Canada to Europe. Goods that qualify as Canadian origin can clear duty free via simplified clearance IOSS processes.
Advantages of CETA include:
Increases competitiveness with preferential duty free rates for most goods.
Access to European government procurement processes.
More predictable and transparent access to the EU regulatory environment.
Improved access for service companies
Below are some charts from the Global Affairs web portal. For more detailed data, visit: www.international.gc.ca.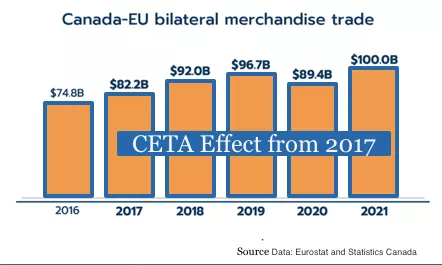 Amazing growth in trade across the European Union
The expansion in Canadian merchandise exports is most notable to the Netherlands, Germany, Belgium, France, and Spain. Canadian exports to Germany increased by over 35%, since 2016.In addition Canadian exports increased to Eastern European countries including to Latvia, the Czech Republic, Greece, Poland, Bulgaria, and Lithuania.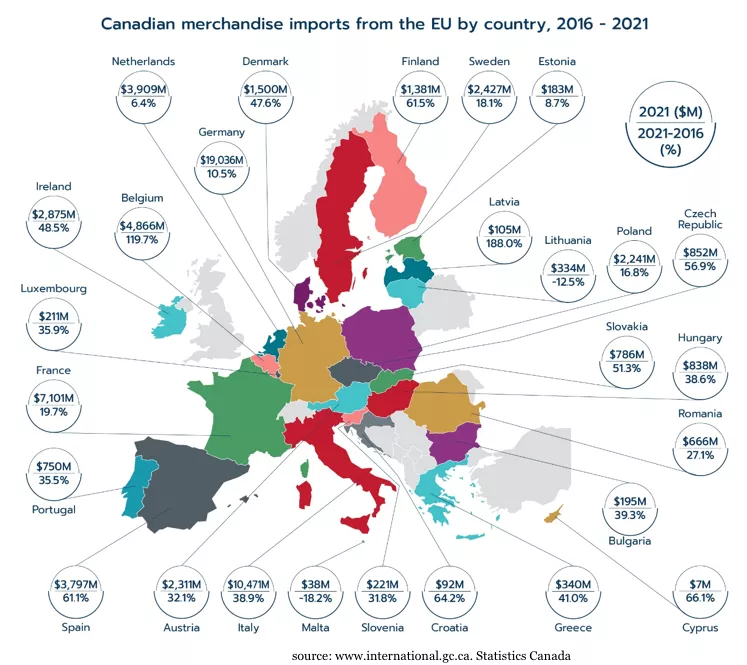 Merchandise Trade benefiting from preferential duty free import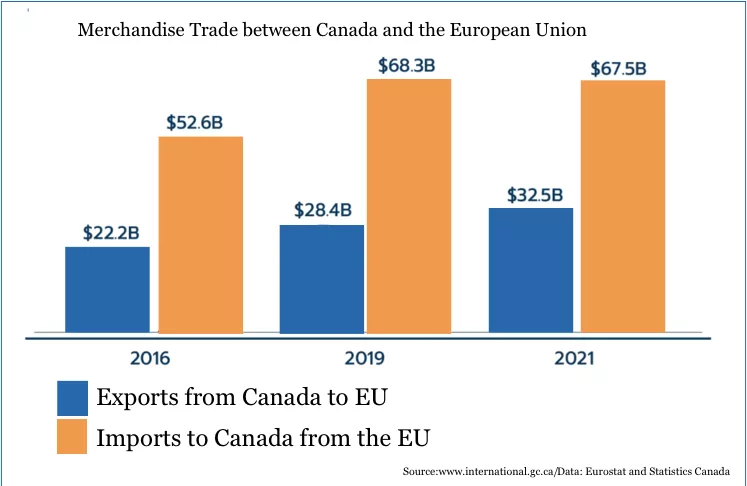 More Canadian companies trading with Europe
Most interesting is that more Canadian businesses are engaging in trade with the EU. CETA has opened up markets for business across Europe and Canada. Small and medium-sized businesses were the main driver of this growth, expanding to over 7,800 companies.
At Jet, we are working with retailers (b to c) and business to business companies to access the European market directly by shipping orders direct. We also help European businesses expand to Canada and across North America.
---

JetWorldwide.com/contact