Breaking down the basics of international shipping options with Canada Post, UPS, FedEx, and DHL
Need to send a package internationally but don't know where to start? You've come to the right place! At the end of the day, international shipping isn't so different from shipping domestically.
Shipping International versus Domestic: What is the difference?
The basics of shipping still apply: shipping address details, packaging, and choosing a carrier. There are four major players when it comes to international shipping: Canada Post, UPS, FedEx, and DHL. Before we go into each one, however, we need to talk about customs.
What are customs?
Customs are taxes imposed on goods when they are shipped internationally. Here's the bottom line: if you're shipping internationally a customs form is required. The customs forms you'll need to fill out depend on the destination country. Generally a postal customs form or invoice for customs meets the requirement.

Learn more about an invoice for customs.
Understanding International Import Fees
Import fees are usually the combination of three main elements: Duty, Taxes and processes fees.

Understanding Import Duty and How it is Calculated

Verify shipping delivery duty paid or unpaid
---
International Shipping Options from Canada
Which Carrier Should I Use?
Choosing the right shipping carrier for your international shipment depends on what you are sending. Other things to consider include how fast you want it to arrive, and level of tracking and support.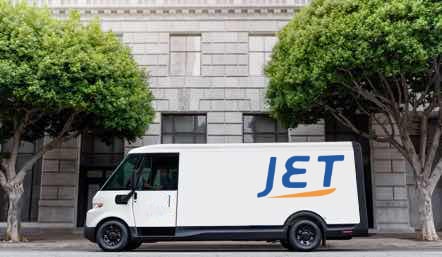 A basic distinction to consider is Canada Post versus commercial carriers.
International Shipping Options with Canada Post
Canada post is generally the best option for sending small shipments and personal goods. Their options are best for occasional shippers and indviduals.
Advantages Canada Post International Packet
Canada Post international packet option is available packages under 2 kilograms. The packet option vary by destination but generally include ocean, air and "tracked packet."
Some consider items shipped via the local post as having easier clearance as the destination. While this can be generally true, postal shipments are subject to all import regulations. Blocked or delayed clearances can occur without explanation.
International via FedEx, UPS and DHL
If speed is what you're looking for, UPS, DHL and FedEx are the best options. They also are more competitive for heavier parcels. All commercial carriers offer great tracking. Customer support and access to discounted rates can be a challenge, however.
When you search for a a simple export rate, best to first benchmark all carriers. Often the deepest discounts possible on your international shipments is via one of their partner carriers. In fact, you can save over 50% compared to their published tariffs. . As a result, you can reinvest the money that you save back into your small business.
International Priority: This service delivers to major cities in the USA within 1-2 business days. Delivery occurs within 2-4 business days to major cities in Europe, Asia, and South America.
International Economy Shipping. UPS and FedEx Saver and Economy options: FedEx and UPS offer less expensive economy options. These services usually add only around 2-3 days to the priority standard service.
It's possible to get good deals even with no international shipping discounts. Cheaper international economy options offers secure fast delivery.
Alternatives to FedEx, UPS and DHL for international
Alternatives to the major carriers relate to mode of shipping. For example, ocean containers and several pallets are most often managed by freight forwarders. In other cases, you may wish to set up with a national carrier in another country.
Other International Shipping Options:
Postal consolidators: These companies - often owned by European post offices - can offer e-commerce sellers unique access to Europe.
Cross Border USPS: Jet Worldwide can consolidate and ship cross border for delivery via USPS. Minimum volumes and restrictions apply. Contact our team for details.
Direct to the EU, UK Japan and other major markets: Build direct consolidations to Europe, UK and other major markets with our team.
Reseller and Parcel Brokers: While these services use the major carriers, they do present an alternative way to send internationally. This is especially true when additional logistics support is needed.
Get logistics support and comparison shipping rates
Jet Worldwide offers a range of domestic and international shipping solutions through a network of international carriers and regional networks. We help shippers built and leverage multiple carriers for the quickest and most affordable last-mile delivery to different locations.
Comparison Shipping Websites
There are several websites that offer comparison shipping rates from different carriers. While the stated discounts can seem high (+50%), the rates can still seem expensive. These sites provide easy access and another way to benchmark rates. The disadvantage is that they are often more experienced in web technology than logistics support.
Calculate costs and charge customers appropriately
Using the international shipping rate request form below, you can compare your shipping costs.
Specific e-commerce shipping solutions from Canada
As e-commerce continues to go increasingly global, it international shipping is now an overall e-commerce fulfillment strategy. The best option is to ship direct to major markets and build dedicated import and delivery solutions. Doing so both requires a minimum volume and allows you to scale your sales.
E-commerce merchants that offer international shipping grow faster
Cross border e-commerce is growing at a greater rate than domestic orders. With the right strategy, access international markets with low up front costs.
When shipping from Canada to the USA
While technically international, shipping to the US from Canada is unique. The proximity and access to ground courier and trucking makes shipping to the US much easier.
Read More: Useful Information about shipping to the USA from Canada
The cheapest worldwide shipping on Magento, WooCommerce, and Shopify
To summarize, Canada Post seems like the best solution for the cheapest shipping. Build your volumes to ship direct and save even more.
E-commerce International Shipping: Going Global
If you're looking to grow your e-commerce business, expanding beyond your borders could be a great next step. That means understanding the processes to ship globally from Canada.
There are a lot of reasons you might not be shipping internationally. Most commonly is the cost of shipping and understanding the export import processes.
Which countries should you expand to first?
Start small and close by shipping to the USA. Most Canadian sellers already ship to the US and are looking beyond. Starting small and close also allows sellers to get a feel for what it takes to expand your shipments.
Get familiar with country rules and regulations
Once you have an idea of the regions with the most immediate opportunities define which products you'll be sending. Then check into country-based rules and regulations.
General rules for sending international
If you goods are made in Canada, they may qualify for duty free import.
Common Restrictions and prohibited items
All countries prohibit and restrict certain items. Being informed on the rules and regulations that exist and which may impact your shipments can help ensure a smooth delivery.
Common restrictions include tobacco, alcohol, pharmaceuticals, firearms, and drones.
Check and see if your products are eligible to be imported into a given destination country prior to shipping. For example, pieces of are from the US to some Middle Eastern countries are prohibited.
Understanding Dangerous goods
Check and see if any of your products—or components of your products—are listed as "dangerous goods." In general, "dangerous goods" are products that may cause harm during transit. This includes shipments with batteries.
Jet Worldwide Canada
Jet Worldwide offers a range of domestic and international shipping solutions. Our network of international agents, carriers and trade specialists. Our network is exclusively designed to leverage multiple options for the most affordable last-mile delivery.
Having said that, also pride ourselves on transparency. We routinely recommend alternative solutions that better fits your need.
Jet Worldwide is a leading online resource for international shipping options from Canada. Visit our Canadian Complete International Shipping Guide.

Easy Rate Request Form