To help answer the inquiries we get from Canadian companies who wish to import parcels and send parcels from Canada, we have defined the following 5 factors to consider.
Jet Worldwide provides low cost parcel shipping options to and from Canada and consults with companies to help them reach new suppliers and customers around the world.
International Shipping
Options from Canada
Consider Canada Post for small parcels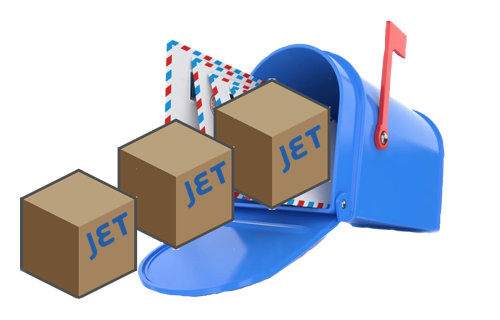 Canada Post offers low cost delivery for individuals and small companies with their international packet services. International packet services are available from Canada Post for many countries and are valid for shipments under 2 kg / 4 pounds.
Canada Post International services vary by country and include:
Canada Post International Packets: Up to 2 kg air and surface
Canada Post International Parcel: Air and Ocean to many destinations
Canada Post Xpresspost: Delivery in 1 week to many international destinations
For a quote on your international parcel, contact our team.
International shipping from Canada via FedEx and UPS
FedEx and UPS are North America's leading carriers and they offer reliable international parcel delivery from Canada. Most international parcels sent from Canada are routed via their American hubs. FedEx and UPS can be expensive, however, for small and medium sized companies and their processes can be inflexible.
FedEx Canada and UPS Canada basic services include:
USA 9 AM and 10:30 to main cities in the US from Canada
International Express (1-3 days to most international destinations)
International Economy (2-4 days to many international destinations)
International Ground: 1-6 days to the USA
Compare your costs and get a quote from Jet.
International shipping from Canada via resellers
There are many companies that resell the services of FedEx and UPS. They can often provide a lower price than infrequent shippers can get direct from FedEx and UPS.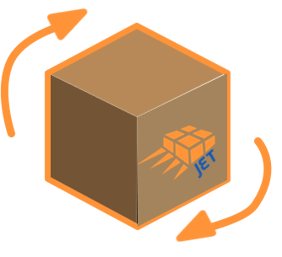 Jet Worldwide provides a wide range of international delivery services to and from Canada. Our service offer includes services of major carriers backed by decades of experience in international shipping.
international parcel shipping to and from Canada via Jet Worldwide
Jet Worldwide has been providing international delivery shipping from Canada for over 35 years! Our offer includes a variety of options that combine the power of the world's leading carriers with our agent network and local expertise.
A dedicated customer service agent for every customer.
We provide shipping expertise and act as an extension of your company.
A global network that enables special services such as time specific pickups and deliveries, repacking, re-routing, storage and distribution.
Prepare an invoice for customs
The basic requirement for international shipments from Canada is having an invoice for customs. Most important is to clearly indicate the items being sent and their value.
Shipper name, address, contact name and phone number
Receiver name, address, contact name and phone number
Description of the item(s)
Value of the items and currency (CD, USD, Euros etc.)
It is important to ensure the items being sent are admissible to the destination country and get approval from the receiver prior to shipping from Canada.
For more specific requirements for shipping your international parcel.
Shipments valued over $2,000 CAD or otherwise requiring an export declaration.
A B-13 export declaration is not required when sending an international parcel from Canada to the USA
A B-13 is a simple form, easily accessed and completed using the Canadian Customs website. Include a copy of the B-13 when sending your international parcel from Canada.
Determine who will be responsible for Duty, Taxes and other Import Fees
By default, the receiver of your international parcel is responsible for payment of duty and taxes. The receiver is also referred to as the Importer of Record.
Using Jet's Delivery Duty Paid (DDP) Service, Canadian shippers can choose to pay the import fees and taxes on behalf of the receiver of the goods. Our DDP service is most often used for shippers who are sending commercial samples and warranty parts.