Growth in trade between Czechia and Canadian is expected to experience growth tanks to the Comprehensive Economic and Trade Agreement (CETA) between Canada and the EU. CETA's lower tariffs and trade friendly regulations expands the opportunity to Canadian companies shipping the Czech Republic.
Canadian exports to the Czech Republic in 2017 total over CAD 180 million per year. The leading exports from Canada to the Czech Republic include aircraft and aerospace parts, machinery, electronics and related equipment. Czech Republic exports to Canada total CAD 600 million per year and includes turbines, heavy construction equipment, electric tools, electronics and train rails.
Jet Worldwide provides low cost parcel shipping from Toronto, Montreal, Vancouver and across Canada for delivery to Prague, Ostrava, Kladno and all Czech Republic.
Contact Jet's Canadian International Parcel Shipping Team
For rates and shipping Czech Republic from Canada
Canadian Parcel Shipping Options to Czechia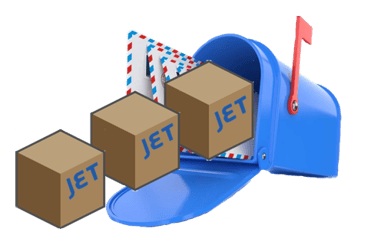 Shipping packages to Czechia via Canada Post
Canada Post offers low cost delivery for shipping Czechia from Canada. For small packages to Prague and the Czech Republic, Canada Post Small Packet is a good option. Packages sent via Canada Post are imported to Czechia and delivered by the Česká pošta (the state owned provider of postal services in Czechia ).
Canada Post International Small Packet Surface Service to Prague and Czech Republic offers the lowest cost for shipping packages under 2 kg .
Canada Post Delivery Services to Czechia Include:
For Canadian shipments to Austria under 2 kg
Canada Post Small Packet International Surface to

Czechia

: Around $35 CAD
Canada Post Small Packet International Air to

Czechia
As for a comparison quote from our team for your large parcel to the Czech Republic
For shipping packages from Canada to the Czech Republic over 2 kg
Canada Post International Parcel to Czech : Surface Uncertain delivery time
Canada Post Xpresspost International to Czech: Delivery within 1 week
---
Shipping packages to the Czech Republic via FedEx Canada and UPS Canada
FedEx and UPS are the largest carriers in North America and offer dependable international express services from Toronto, Vancouver, Calgary, Montreal, Ottawa and all of Canada to Pragua and across the Czech Republic. TNT Czech is a subsidiary of FedEx.
Fedex and UPS Canada shipping options to The Czech Republic include:
International Priority from Canada for delivery to Prague in 2-3 days
International Economy from Canada for delivery to Prague in 3-4 days.
---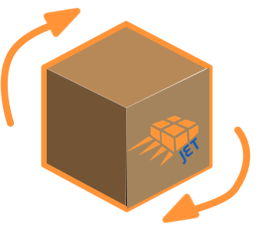 ---
Shipping Canada to Prague and the Czech Rep. via Jet Worldwide
Jet Worldwide has been providing international delivery from Canada for over 35 years and offers low cost parcel delivery from Canada to Czechia for larger parcels.
Jet Canada provides low cost for heavier parcels sent from Canada to
Czechia

. We offer international delivery options from Canada and special services such as dedicated pick up, Canada Address receiving and forwarding.

Special Services: Through our global partners around the world, Jet Worldwide is able to provide unique services

Get a Quick Quote for your shipping Czech Republic from Canada
Delivery to Czechia via Purolator Courier
Purolator Courier, a subsidiary of Canada Post, offers international parcel shipping to the Czech Republic and all the EU from Canada via partners, such as UPS.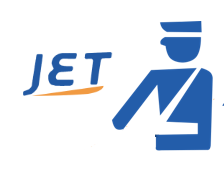 Parcel Customs Clearance for Goods sent from Canada and CETA
The Custom Administration of the Czech Republic (Czech CA) assessed duty and taxes on the CIF value (Cost of the goods being imported plus the cost for transportation and insurance). Austria uses the Harmonized System HS codes to assess the rate of duty.
Value added tax (VAT) in the Czech Republic is applied for shipments from Canada. The VAT is 21%. Some goods, such as are charged a lesser rate.
Duty Free Clearance of low value Canadian parcels to the Czech Republic
Most packages imported to the Czech Republic fromCanada with a value under €22 can be imported duty fee.
Duty Free Clearance Canadian goods to the Czech Republic under CETA
The European Canadian Free Trade agreement allows duty free entry of Canadian goods imported to the Czech Republic. In order to qualify for duty free status, the parcel must be accompanied by a certificate of origin and other supporting paperwork.
We advise our Canadian customers to first send small test shipments to the Czech Republic to verify that the requirements certificate or origin and other supporting paperwork are met. Following successful duty free import, then larger shipments can then be more securely shipped from Canada for import to Austria