Trade between Canada and Chile continue to grow and exceeds $2 billion per year. The Canada-Chile Free Trade agreement (effective since 1997) remains a key catalyst for growing trade of goods and services. Jet Worldwide helps Canadian companies expand to Chile with our low cost parcel delivery service.
In this blog, we review:
Canadian carrier shipping options to Chile
Chilean customs processes, duty and VAT for shipments from Canada
Chilean customs and import duties for shipments from Canada
CPTPP - Canada Chile duty free import for Canada Origin Goods
Canada - Chile free trade agreement
Chile
is Latin America's seventh most-populated country with more than
13 million people online he Chile's GDP rising per-capita exceeds $14,000
with an online shopping growth rate of over 25%.
Canada's major exports to Chile include Machinery, Pharmaceuticals, plastics and agri-food products.
Jet Worldwide provides low cost parcel delivery from Canada from Montreal, Toronto, Vancouver, Calgary and all of Canada to Puente Alto, Santiago, Antofagasta, Vina del Mar, and all of Chile.
Parcel Shipping Options
Delivery to Chile via Canada Post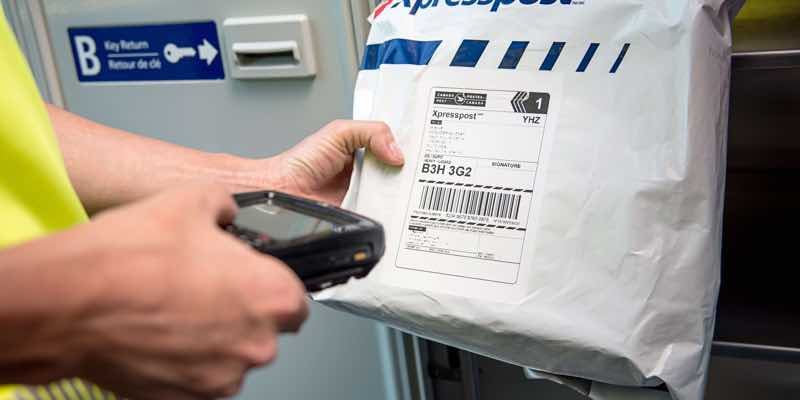 Canada Post offers the lowest cost for small packets (under 2kg) to Chile. For Canadians shipping small parcels to Indonesia, Canada Post packet service offers the lowest cost option.
Parcels sent via Canada Post are delivered via Correos Chile.
Canada Post Services to Chile include:
Canada-Post Small Packet to Chile: Surface and Air for small parcels under 2 kg
International Parcel Canada-Post to Chile: For larger parcels
Canada-Post Xpresspost to Chile: Fastest postal delivery to Chile (2 weeks)
Delivery to Chile via FedEx/ UPS Canada
FedEx and UPS Canada are North America's largest parcel carriers and offer - along with DHL -reliable express delivery to Chile. These carriers can be expensive, especially for small companies who are unable to benefit from significant discounts.
FedEx and UPS options for shipping Chile from Canada
International express- priority to Chile
International Canada Economy air to Chile
Delivery to Chile from Canada via Jet Worldwide
Jet Worldwide offers low cost delivery from Canada for heavier parcels, pallets and commercial shipments to Chile with delivery in 2-4 days.
Jet provides economy parcel delivery to Santiago, Concepcion, Vina del Mar, Puento Alto, Antofagasta, and across Chile. We can pick up from Montreal, Laval, Toronto GTA, Vancouver, Edmonton, and anywhere in Canada.
Delivery to Santiago, Chile via Purolator
Purolator Courier, a leading Canadian Carrier, provides international parcel delivery to Chile via partners (including UPS).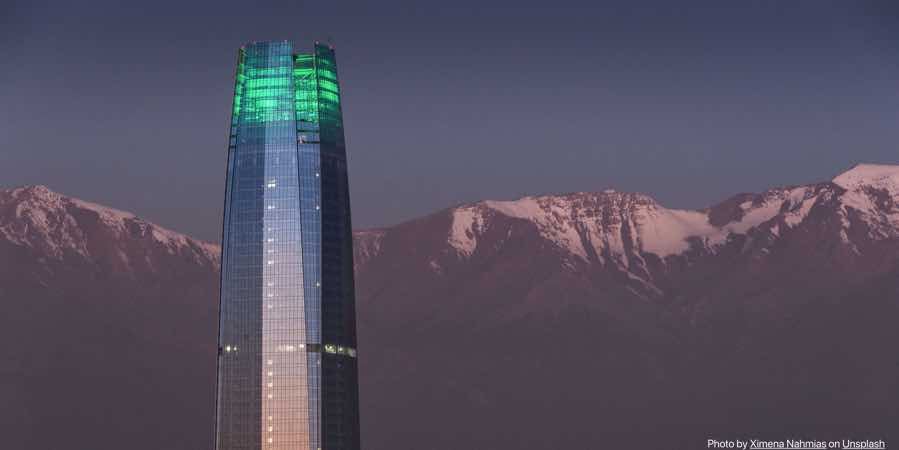 ---
Clearance in Chile for Parcels Sent From Canada
Jet Worldwide's service to Chile includes entry preparation. However, it is best to first check with the importer to ensure they have the necessary approvals and valid importer code.
Duty charges in Chile is based on the "CIF value." The CIF value is the total of the value of the item(s) being imported, Insurance and Freight charges. The value is assessed using the Harmonized Code (HS Code). Specific duties can be as high as 30% but the "ad valorem" rate of duty of 6% applies to most goods.
To take advantage of the Chilean - Canadian Free Trade Agreement, goods must be accompanied by a certificate of origin and other supporting documents.
VAT and Import Duties in Chile for shipments sent from Canada
Chile customs follows WTO rules and assesses duty rates on the harmonized code classification and CIF Value (cost of item plus insurance cost plus freight costs). Most shipments valued under $30 USD can be imported free of duty.
Duty Rates to Chile:
As mentioned above, most items imported to Canada are subject to a duty rate that averages between 5% and 10% (6% is a common duty rate for electronics, beauty products, fashion items and pet accessories).
Value added Tax:
In addition to duty, all goods imported to Chile are subject to a Value Added Tax (VAT) of 19%. The VAT rate is applied to the CIF value (outlined above) plus duty.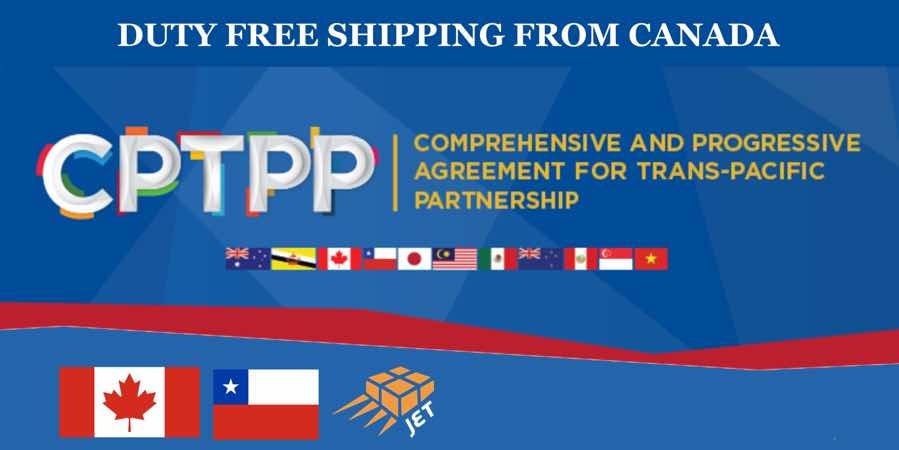 Duty free shipping to Chile from Canada: CPTPP Trade Agreement
In order to claim the preferential tariff treatment to Chile from Canada under CPTPP, a set a data elements referred to as a 'certification origin' must be provided by the exporter, producer or importer of the goods by adding the information to any document (e.g., Commercial Invoice) accompanying the shipment or if preferred, by providing it on a separate document.
The data elements do not have to follow a prescribed format but must contain the minimum data elements listed below. In addition, the imported goods must originate and be exported from a CPTPP ratified country.
Indicate the Certifier (Importer, Exporter or Producer)
Name, Address and Contact Information of the Certifier
Name, Address and Contact Information of the Exporter (if different from the certifier)
Name, Address and Contact Information of the Producer (if different from the certifier, or exporter)
Name, Address and Contact Information of the Importer
Description and HS Tariff Classification for the Goods
Origin Criterion for the Goods
Blanket Period
Authorized Signature and Date
Note: The certification of origin must be signed and dated by the Certifier and accompanied by the following statement:
"I certify that the goods described in this document qualify as originating and the information contained in this document is true and accurate. I assume responsibility for proving such representations and agree to maintain and present upon request or to make available during a verification visit, documentation necessary to support this certification"
For full details regarding the minimum data requirements for the certification of origin, please refer to Annex 3-B of the CPTPP agreement.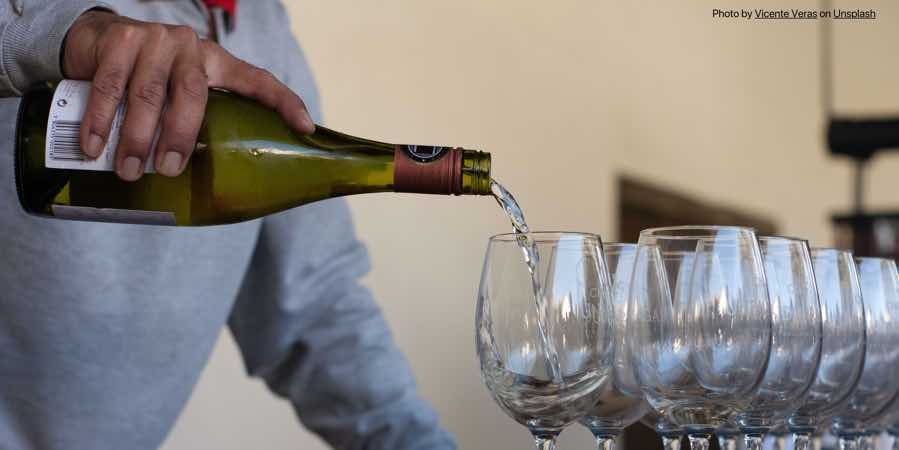 Information for Commercial goods sent to Chile seeking CPTPP duty free entry
.Products valued less than CA$1600 that are sent to Chile only requires a signed statement completed by the importer, exporter or producer certifying that the goods originated from Canada. This can be included as part of - or in addition to - the commercial invoice. All other supporting document should also be included. Higher value shipments require a certification of origin to claim CPTPP preferential tariff treatment.
Jet Worldwide provides delivery of parcels shipped from Toronto GTA - Ontario, Montreal, Laval - Quebec, Vancouver - British Columbia, Calgary, Edmonton - Alberta and all Canada for parcel delivery in 3-5 days to Santiago, Puente Alto, La Florida, Concepcion and all of Chile.
Canada-Chile Free Trade Agreement CCFTA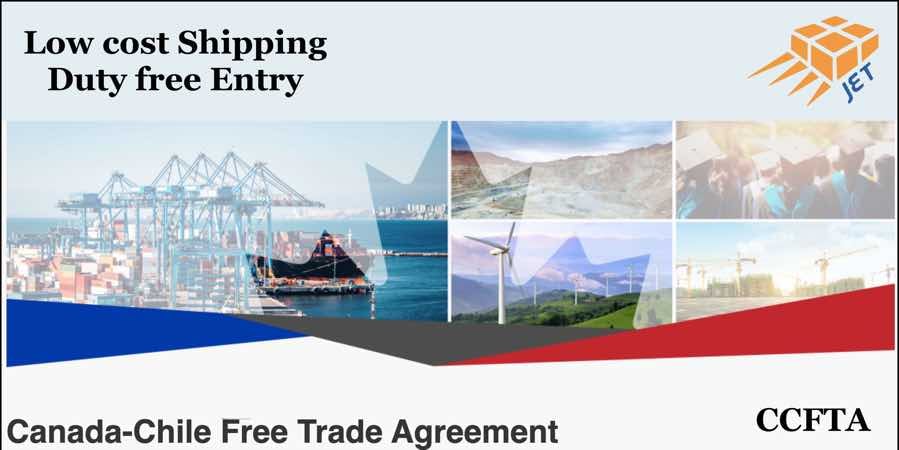 The Canada-Chile Free Trade has been modernized and now co-exists with CPTPP. Businesses have a choice of whether to use CCFAT or CPTPP and able to apply the one which is more favourable to their goods or services.