Jet Worldwide's Canadian parcel service from Hong Kong helps connect these two regions that enjoy deep cultural and economic ties. Shippers are looking low-cost shipping Canada from Hong Kong.
Shipping to Canada involves a couple of choices for most carriers. The postal option is usually best for individuals sending small parcels and personal items to Canada. Global carriers FedEx, UPS and DHL are used primarily for businesses. Jet Worldwide helps businesses ensure they find the best shipping solution to Canada. Our Canadian logistics experts provide comparison rate quotes to Canada as well as logistics support.
Understanding the Shipping Process from Hong Kong to Canada
In this Shipping Guide To Canada from Hong Kong, we review key points for shipping to Canada from Hong Kong
Options for parcel and pallet shipping to Canada from Hong Kong
Shipping terms to consider: Delivery Duty Paid or Unpaid?
Common import fees to Canada for shipments from Hong Kong
Canadian customs' import process for packages imported from Hong Kong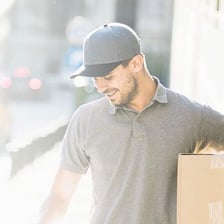 JetWorldwide.com/contact
Disclaimer: The information in Jet Worldwide online content, including this post, is for general information only.
---
What You Need to Know Before Shipping
Customs regulations: Ensure that the items you are shipping are allowed to be imported into Canada and comply with all Canadian customs regulations.
Duty and taxes: Familiarize yourself with Canadian duty and provincial tax rates for the items you are shipping. Read more about Canadian Import Fees.
Make sure you declare the correct value: An important element of international shipping is the declared value. Read more about ensuring the correct value is declared.
Shipping carriers: Choose a shipping carrier that has experience with Canadian shipment (see section below on best carrier options)
Packaging: Ensure that your items are properly packaged for shipment to withstand the standard rigours of courier handling. Also, pack efficiently to avoid unnecessary volume weight. Read more about chargeable weight.
Documentation: Make sure you include an invoice for customs and other documentation that may be required. Read more: Understanding a commercial invoice for customs.
Decide who you wish to pay the import fees: By default, the Canadian consignee/ importer is responsible of payment of import duty and taxes. The shipper can choose a delivery duty paid option. Read more about delivery duty paid, unpaid and inco shipping terms.
Delivery time and tracking: In general, most shipments from Hong Kong can be delivered within a week. Ocean freight can take 1-2 months.
Insurance: The most important elements of insurance is packing, documentation and packing (yes, packing is that important!). The most common reason for disputed claims is insufficient packaging and documentation (including documenting how the goods were packed). Read more about shipping insurance.
Shipping Options: Air vs Sea Freight
Ocean/ Sea freight is best for large commercial orders and container sized shipments. The lead time for ocean freight is usually 1-2 months. Smaller shipments can be shipped via air courier and heavier shipments can benefit from economy air freight.
Estimating Shipping Costs: Factors to Consider
When shipping packages, the best place to start is the Hong Kong Post. From there, shippers can get estimates directly from FedEx, UPS and DHL. An important factor consider is the shipment size as well as the weight.
Often the best rate is via one of the partners of the global carriers and a consolidator. Get a comparison shipping rate to Canada.
Choosing the Right Shipping Provider for Your Needs
Ocean options are used for large commercial orders and shipping containers to Canada. Allow a lead time of 1-2 months.
Hong Kong Post is the preferred option for individuals sending small packages and personal items to Canada.
FedEx, UPS and DHL are well known options. They provide priority air shipping options to Canada
Forwarders bundle ocean, air and inland transport services for large companies.
Jet Worldwide provides Canadian and USA logistics support. Our services include discount access to major global carriers.
Top Shipping Companies for Hong Kong to Canada
The top shipping options from Hong Kong include Hong Kong Post, FedEx, UPS and DHL

Shipping parcels to Canada via Hong Kong post
Hong Kong Post is the national postal service of Hong Kong and generally the best option for individuals shipping small packages and personal items to Canada.
Here are a few options that may be available:
Speedpost: Delivery time vary but most Speedpost shipments to Canada are delivered within 1 week.
E-Express: This service offers an economical option for shipping small packages. Most e-Express shipments are delivered to Canada within 2-3 weeks.
Hong Kong Post has a great website with the most up-to-date information their international shipping options to Canada
---
Shipping from Hong Kong to Canada via FedEx and UPS
FedEx and UPS are North America's largest carriers and, along with DHL, offer express delivery from Hong Kong to Canada.
FedEx and UPS shipping Canada from Hong Kong options include:
International express priority air to Canada
International economy air shipping from Hong Kong
---
Shipping between Hong Kong and Canada via Jet Worldwide
Jet Worldwide: A trusted brand offering international shipping for over 40 years! Jet Worldwide offers options for shipping between Hong Kong and Canada for parcels, pallets, and online orders.
We are happy to help with your shipping to and from Canada. Please provide some more information about the type of goods that will be shipped, the volume of shipments, what special considerations that should be taken into account? Complete the form below to contact our team.
---
Shipping from Hong Kong to Canada Purolator
Purolator, a division of Canada Post, is a market leader for Canada domestic delivery and offers international shipping services via partners (such as UPS) and as a third party logistics provider.
---
How to Compare Shipping Rates and Services
Most carriers have online tools to get estimated shipping costs. Our team provides pricing estimates for heavier packages and pallets shipped via air.
Tips for Selecting the Best Shipping Partner
Keep in mind that the best carrier depends on characteristics of your shipment.
Hong Kong post is generally best for smaller packages and sending personal goods.
The major carriers are best for high volume shippers
Shipping companies (such as Jet Worldwide!) are often the best option with low costs and better support.
Ensuring a Smooth Shipping Experience from Hong Kong to Canada
Consult with the Consignee prior to shipping
The receiver of the goods in Canada will be the importer of record. Make they are aware of the details fo the shipment prior to shipping.
How to Track Your Shipment
Choose postal options with tracking and carriers with online tracking. Our team provides a dedicated support person should there be a tracking event or delay.
Dealing with Canadian Custom Clearance and Duties
Common import fees for consignments shipped via air to Canada can include duty, taxes and carrier disbursement fees.
Understanding Canadian Import Fees.
Canada parcel clearance processes or CLVS (Courier Low-Value Shipments) System is available for shipments from Hong Kong valued up to CAD 3 300 (around HKD 19 000). These processes allow for efficient clearance of parcels shipped via courier parcel carriers to Canada.
Contact Jet's logistics team to get an estimate of your import fees.
Fulfilling Orders in HKG for shipping to USA and Canada
By having your goods shipped to a warehouse in Hong Kong, you can have your orders shipped directly to the USA, Canada, UK, Europe and all major global locations. Understanding Hong Kong Fulfillment.
---
Getting a quote for shipping between Hong Kong and Canada
Jet Worldwide gives access to all companies seeking for spot quotes between Canada and Hong Kong for parcels, pallets, online orders.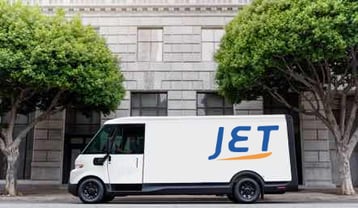 Rate and Information Request form