Canadian companies Singapore is an ideal choice for a regional base or branch because of its openness to trade, incredible infrastructure, investor-friendliness and large English-speaking population.or.
Singapore: Opportunity and strategic Canadian Gateway
Singapore itself offers opportunity for Canadian companies - especially for e-commerce direct orders. Canadian exports to Singapore total nearly a billion dollars and includes machinery, transport equipment and chemical products. Singapore's has a strong consumer base with a per capita income over CA$70,000!
In this blog, we review:
Carrier shipping options Singapore from Canada
Duty free clearance to Singapore and CPTPP countries
The this city state/ island nation is a leader amongst 140 countries listed in the World Economic Forum's 2018 Global Competitiveness Report. Singapore benefits from world class infrastructure, sea ports, air links and a culture of free trade. Many major multinationals across all sectors have established their regional headquarters in Singapore.
Opportunities for Canadians
Many Canadian companies have already capitalized on the opportunities offered by Singapore. In the past five years, Canadian exports to Singapore have averaged about $1 billion, placing it within the top 30 export destinations by value. There remains significant potential for Canadian e-commerce companies as well as cleantech, fintech, and life sciences sectors.
Cheaper to trade to Singapore and tariff reduction for Canadian goods to Singapore.
With tariff reductions on 95% of goods across various sectors, Canadian business will benefit from significant cost savings with the CPTPP. In addition to shipping to Singapore, CPTPP rules apply equally to all member countries allowing. Goods qualifying for duty free entry to one CPTPP country should qualify under the Rules of Origin (ROO) for preferential tariffs.
Rules of Origin (ROO) for preferential tariffs and "Self Certification"
Canada exporters to Singapore can, along with the importer, to self declare they have met the Rules of Origin (ROO) criteria. Trade rules under the CPTPP provides a platform for Singapore and Canada to grow trade with predictable and well documented rules and processes.
Shipping Singapore from Canada
Canada Post Delivery Services to Singapore Include:
For shipments to Singapore from Canada Post Packet shipping
Canada Post Small Packet International Surface to Singapore
Canada Post Small Packet International Air to Singapore
Canada Post Tracked Packet International Air to Singapore: 2 week Delivery
For shipping Singapore from Canada Post parcel
Canada Post International Parcel to Singapore: Surface Uncertain delivery time
Canada Post Xpresspost International to Singapore: 2 week Delivery
Get a quote to compare cost for shipping to Singapore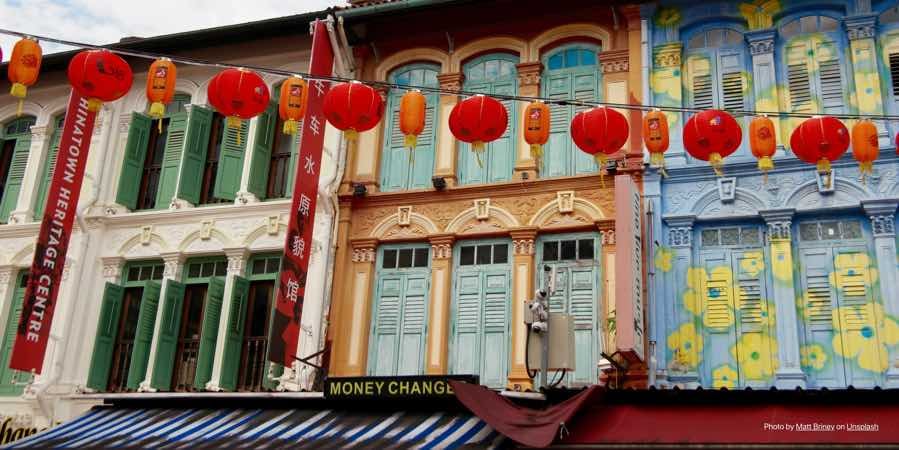 Shipping packages to Singapore via FedEx Canada and UPS Canada
FedEx and UPS are the largest carriers in North America an, along with DHL, offer dependable international express services from Toronto, Vancouver, Calgary, Montreal, Ottawa and all of Canada to Singapore.
FedEx and UPS Canada shipping options to Singapore include
Air Economy shipping to Singapore
Air Priority to Singapore
Shipping Singapore from Canada via Jet Worldwide
Jet Canada provides low cost shipping from Canada to Singapore. We offer low cost international delivery from Canada and special services such as dedicated pick up, Canada Address receiving and forwarding.
Special Services: Through our global partners around the world, Jet Worldwide is able to provide unique services
Delivery to Singapore via Purolator Courier
Purolator Courier, a subsidiary of Canada Post, offers international parcel delivery from Canada to Singapore via partners, such as UPS.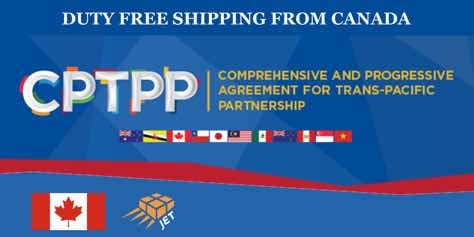 CPTPP and duty free import to Singapore from Canada
The Comprehensive and Progressive Agreement for Trans Pacific Partnership is a free trade agreement between Canada and 10 other countries in Asia-Pacific region - including Singapore. Beyond the elimination of most tariffs, the agreement creates opportunity for Canadian businesses with easier access to Singapore and the entire region.
The duty free status for Canada origin goods can be applied for parcels shipped Singapore from Canada with easier certificate of origin requirements.