Romania dependents on imports and export demand, particularly for machinery and equipment and fuels and minerals and Canadian companies are filling this demand. Canada's established trade and investment relationship with Romania has been strengthened by the Canadian European Free Trade agreement, CETA.
Since becoming effective in 2017, CETA is credited with growing Canadian exports to Romania (versus the pre-CETA period) by over 30%.
Jet Worldwide provides low cost parcel delivery options from Toronto, Montreal, Ottawa, Vancouver and all Canada to Romania.
Parcel Shipping Options
Shipping to Romania from Canada
Shipping packages to Romania via Canada Post
Canada Post offers low cost delivery for individuals shipping small packages to Romania and all of Romania. Packages sent via Canada Post are imported to Romania and delivered by Posta Romana (the state owned provider of postal services in Romania).
Canada Post International Small Packet Surface Service to Romania offers the lowest cost for shipping packages under 2 kg:
Canada Post International Small Packet Surface
Canada Post International Small Packet Air
For shipping packages to Romania over 2 kg
Canada Post International Parcel to Romania: Surface
Canada Post Xpresspost International to Romania: Delivery within 2 weeks
Get a comparison quote for shipping your parcel to Romania
Shipping packages to Romania via FedEx Canada and UPS Canada
FedEx and UPS are the largest carriers in North America and offer dependable international express services from Toronto, Vancouver, Calgary, Montreal, Ottawa and all of Canada to Bucharest and all Romania. TNT Romania is a subsidiary of FedEx.
Shipping packages to Romania via Jet Worldwide
Jet Worldwide has been providing international delivery from Canada for over 35 years and offers low cost parcel delivery from Canada to Romania for larger parcels.
Jet Canada provides low cost for heavier parcels sent from Canada to Romania. We offer low cost international delivery from Canada and special services such as dedicated pick up, Canada Address receiving and forwarding.
Special Services: Through our global partners around the world, Jet Worldwide is able to provide unique services
Delivery to Romania via Purolator Courier
Purolator Courier, a subsidiary of Canada Post, offers international parcel delivery from Canada to Romania via partners, such as UPS.
---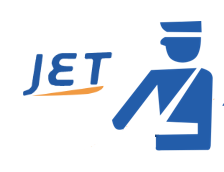 Parcel Customs Clearance for Goods sent from Canada
Romania customs assessed duty and taxes on the CIF value (Cost of the goods being imported plus the cost for transportation and insurance). Romania uses the Harmonized System HS codes to assess the rate of duty.
Value added tax (VAT) in Romania is applied for shipments from Canada - even if cleared duty free.
Duty Free Clearance of low value Canadian parcels to Romania
Most packages imported to Romania from an individual in Canada to an individual person in Romania with a value under €22 (around $30 CAD) can be imported duty fee.
Duty Free Clearance Canadian goods to Romania under CETA
The European Canadian Free Trade agreement allows duty free entry of Canadian goods imported to Romania. In order to qualify for duty free status, the parcel must be accompanied by a certificate of origin and other supporting paperwork.
CETA Certificate of Origin to Qualify for duty free clearance in Romania.
Depending on the type of goods, additional documents must also be presented to customs authorities. These may include commercial invoices, transport documents (bills of lading), certificates of origin, import licences, and inspection certificates (such as health, veterinary or plant-health certificates). Information concerning these certificates is provided in Chapter 3: EU Sanitary and Phytosanitary Requirements.
In order to benefit from the CETA when shipping to Romania, preferential tariff or the TRQs, Canadian exporters are required to make an origin declaration.
Among the requirements are for the Canadian company to have a Canada Border Services Agency (CBSA) Business Number. This CBSA Business Number must be indicated as part of the origin declaration.