The Bulgarian economy is growing at a stunning pace and exports are booming. More Canadian and Bulgarian companies are looking to each other's markets to grow their business. Trade is of the utmost importance to both Canada and Bulgaria's economies. The Bulgarian government's development plan includes investment in public transport projects and spending on social infrastructure.
The European Commission is predicting strong economic growth for Bulgaria over the next several years.
A good example of the strong Bulgarian - Canadian connection is the economic success story of Ubisoft, a world leader in video games. Ubisoft has a significant presence in both Sofia and Montreal. Canadian exports have been growing in the market, with potential opportunities for trade and investment across a variety of sectors.
Jet Worldwide provides low cost parcel delivery between Sofia and Montreal as well as low cost delivery from all of Canada to Bulgaria.
For a Quote and Information on Shipping to Bulgaria
Parcel Shipping Options to Bulgaria
---
Shipping packages to Bulgaria via Canada Post
Canada Post offers low cost delivery for individuals shipping small packages to Sofia and all of Bulgaria. Packages sent via Canada Post are imported to Bulgaria and delivered by The Bulgarian Post (the state owned provider of postal services in Bulgaria).
While the delivery time and service can be uncertain, Canada Post International Small Packet Surface Service to Bulgaria offers the lowest cost for shipping packages under 2 kg / 4 pounds
Canada Post Delivery Services to Bulgaria Include:
For shipments to Bulgaria under 2 kg / 4 pounds
Canada Post Small Packet International to Bulgaria: Surface
Canada Post Small Packet International to Bulgaria: Air
For shipping packages to Bulgaria over 2 kg / 4 pounds
Canada Post International Parcel to Bulgaria: Surface
Canada Post International Parcel to Bulgaria: Air
---
Shipping packages to Bulgaria via FedEx Canada and UPS Canada
FedEx and UPS are the largest carriers in North America and offer dependable international express services from Toronto, Vancouver, Calgary, Montreal, Ottawa and all of Canada to Athens and across Bulgaria.
FedEx and UPS shipping options to Bulgaria from Canada include:
International express delivery to Bulgaria: 2-3 business days
International economy shipping to Bulgaria: 3-5 business days
Note: TNT Bulgaria is a subsidiary of FedEx.
---
Shipping packages to Bulgaria via Jet Worldwide Canada
Jet Worldwide has been providing international delivery from Canada for over 35 years and offers low cost parcel delivery from Canada to Bulgaria for larger parcels.
Jet Canada provides low cost for heavier parcels sent from Canada to Sofia and across Bulgaria. We offer lower cost international delivery from Canada and special logistics services to Bulgaria.
Special Services: Through our global partners around the world, Jet Worldwide is able to provide unique services
Delivery to Bulgaria via Purolator Courier
Purolator Courier, a subsidiary of Canada Post, offers international parcel delivery from Canada to Bulgaria via partners, such as UPS.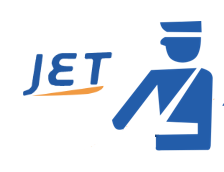 Parcel Customs Clearance for Goods sent from Canada to Bulgaria
Bulgaria customs assessed duty and taxes on the CIF value (Cost of the goods being imported plus the cost for transportation and insurance). Bulgaria uses the Harmonized System HS codes to assess the rate of duty.
Value added tax (VAT) in Bulgaria is applied for shipments from Canada. The VAT in Bulgaria is 20%.
Duty Free Clearance of low value Canadian parcels to Bulgaria
Most packages imported to Bulgaria from an individual in Canada to an individual person in Bulgaria with a value under US$20 can be imported duty fee. Many items sent from a company in Canada to Bulgaria with a value under US$20 can qualify for duty free entry.
Duty Free Clearance Canadian goods to Bulgaria under CETA
The European Canadian Free Trade agreement allows duty free entry of Canadian goods imported to Bulgaria. In order to qualify for duty free status, the parcel must be accompanied by a certificate of origin and other supporting paperwork.
We advise our Canadian customers to first send small test shipments to Bulgaria to verify that the requirements certificate of origin and other supporting paperwork are met. Following successful duty free import, then larger shipments can then be more securely shipped from Canada for import to Bulgaria
Delivery Duty Paid
For Canadian companies wishing to ship to Bulgaria Duty Free for their customer or vendor, Jet provides Delivery Duty Paid Service (DTP).
Contact Jet's team for a quote or to book your shipment between Bulgaria and Canada.