Canada, transatlantic trade remains a dominant sector and is expected to grow substantially with the implementation of the Comprehensive Economic and Trade Agreement (CETA) between Canada and Europe. Also, Canadian sellers using Shopify and other platforms are seeking new parcel shipping solutions to the UK and Europe.
The agreement removes 98% of EU tariffs on important Canadian products that include agriculture, seafood, metals and minerals. (Many meat products today, for example, were subject to tariffs in excess of 10%). The agreement will also essentially eliminate duty for industrial goods. About 95% of fish and seafood can be imported duty free immediately.
Because Europe exports more to Canada, the duty free designation will save European Union exporters more (+ $650 million) versus Canadian exporters to Europe (around $200 million). But the Canadian government is confident they will more than make up for the lost $670 million in duty revenue with increased economic activity and trade with Europe's 500 million consumers.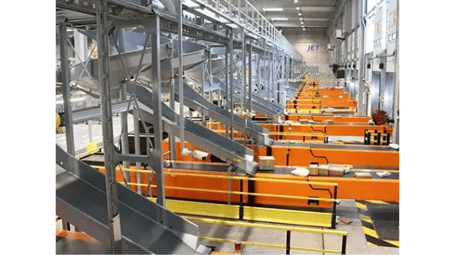 An interesting gain for Canada is having access to the EU market for automobiles. Although there is no Canadian based car company, the CETA agreement seems to allow the duty free export of around 100,000 cars per year. The "country of origin" rules seem flexible enough to allow cars assembled in Canada using parts from the USA and Mexico to qualify for duty free status. This will benefit transporters who now largely have one way volumes (imported vehicles from Europe).
Most Favoured Nation (MFN) tariff rates are generally applicable for good traded between Europe and Canada. Goods that meet The Comprehensive Economic and Trade Agreement (CETA) rules of origin can benefit from preferential duty free import. The MFN tariff rates of Canada and E.U. members apply to goods that do not meet the rules of origin (non-originating goods) under CETA.
---

Disclaimer: The information in Jet Worldwide online content, including this post, is for general information only and is not intended to, constitute legal and/or tax advice. All liability with respect to actions taken or not taken based on the contents of this site are hereby expressly disclaimed. The content on this posting is provided "as is"; no representations are made that the content is error-free.
---
E-commerce orders to Europe
Canadian online sellers can ship duty free to Europe if the goods are either of Canadian Origin (and thus qualify for preferential duty free treatment via CETA) or under the low value duty free threshold of €150 euros.
Canadian shippers are seeking new methods for shipping online orders direct to European Union Countries and the UK. Contact Jet to learn about our innovative new processes for shipping online orders to France, UK , and EU Countries.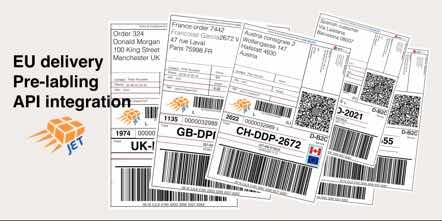 All transportation companies will see increased volume. Eastern seaports, ocean carriers, international airfreight carriers, international couriers anticipate growth will quickly follow implementation of CETA. (At Jet Worldwide, we are already seeing increased interest from European Companies seeking warehousing and parcel delivery to Canada).
---
Free Trade Between Canada and the UK: From CETA to TCA
Canada and the UK have an agreement to continue the preferential duty-free status enjoyed under the CETA via the UK-Canada Trade Continuity Agreement (TCA).

---
EORI Number forEuropean Imports from Canada
Before shipping from Canada to the EU it is important to verify the EORI number of the consignee.
An Economic Operators Registration and Identification number (EORI number) is an E.U. identification number for businesses (economic operator) which import or export of goods into or out of Europe to and from Canada.
While the IOSS system (read more about IOSS) is facilitates import of e-commerce orders to European consumers, shipments to businesses are subject to traditional processes with an EORI number being part of the required data set.
The EORI number exists out of two parts:
the country code of the issuing Member State; followed by
a code or number that is unique in the Member State
---

Payment of VAT for online orders to Europe from Canada
The European Union requires upfront payment of VAT for online orders. The Import One Stop Shop (IOSS) streamlines the process for payment and processing of VAT across Europe.
Contact our teamfor information on shipping direct and assistance with IOSS registration via Jet.

---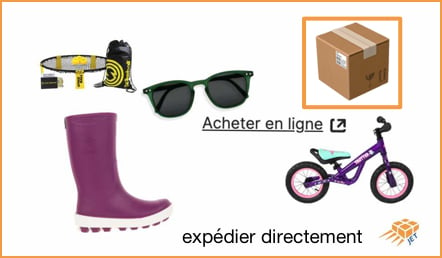 Canada exporters can ship parcels to Germany, France and the entire EU to take advantage of duty free import for Canada origin goods.
Another key advantage is that Canadian firms will be able to qualify for EU government contracts. This helps Canadian manufacturers and engineering companies access this huge market that of almost 3 trillion dollars. This is especially useful for smaller companies who do not have the resources to qualify for such contracts due to the cost of locating overseas.
CETA also provides some standardization in the clearance process. This process improvements are often the most overlooked benefits of trade agreements. Simplified processes allow small companies easier access. An example of the improved processes is an attempt by the EU to standardize the customs sanctions across all members. Currently, there is a wide discrepancy which causes great confusion and compliance cost by Canadian exporters.
CETA is a great benefit to international couriers, ocean carriers, sea ports, and air carriers. The imbalance of Europe exporting more to Canada is expected to lessen as large bulk agricultural and industrial products become more competitive in Europe. Growing exports to the EU in many cases can be efficiently handled by existing "reverse capacity." Major eastern ports of of entry will certainly have to expand capacity to handle the expected double digit growth in trade once the CETA is fully implemented.
International trade agreements are becoming more and more common as the benefits of past agreements - such as NAFTA - become more clear. Free duty serves a catalyst for economic momentum that results in improved processes, lower costs, closer cultural ties and understanding.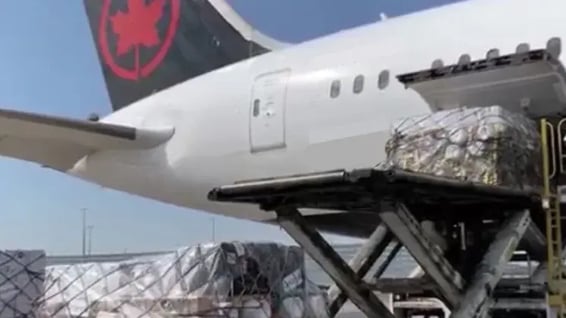 EU orIgIn goods shipped FROM EU countries TO Canada
Canadian companies can more easily take advantage of duty free clearance from the EU under CETA.
Proof of origin requirements under Canada's free trade agreements
The value for duty amount for all of Canada's free trade agreements (including CETA) for which the proof of origin / certificate of origin is waived was changed to $3,300 CAD in July 2020. This change was made to harmonize the regulations with the new NAFTA/ CUSMA.
For imports not exceeding $3,300 to Canada, the requirement for proof of origin is waived. The requirement on the importer to maintain records (for example, commercial invoice and B3) applies even if the CBSA does not require a certification of origin or if a requirement for a certification of origin has been waived.
At Jet Worldwide, we are already seeing increased trade from e-commerce shipments and working with warehouse providers and parcel carriers in Europe in anticipation of increased volume from our Canadian customers.
Jet Worldwide has a long history of Canada - Europe parcel delivery and logistics support. CETA is a natural step - and an affirmation - of the deep history between Canada and Europe.
---

Shipping Canadian Shopify Orders to the EU
Jet Worldwide is developing international shipping solutions for Shopify, Canada's leading e-commerce platform. Building on Jet Worldwide's decades of Canadian cross-border parcel shipping experience, our team is currently developing Shopify-integrated solutions for shipping to the European Union, allowing businesses to "self-fulfill" their orders.
---
IOSS E-commerce Shipments to Europe from Canada
As referenced above, the IOSS system in Europe facilitates e-commerce online orders from outside the EU with duty free import for orders to individuals up to €150 and with prepayment to VAT at the time of import.

---

For updates on the latest international shipping solutions for Canadian online orders, connect with Jet Worldwide's e-commerce team.
jetworldwide.com