Most Efficient Shipping to Canada from Thailand
Shipping To Canada from Thailand
Indonesia is the second-largest and economy in the ASEAN region with strong annual growth. Merchandise trade between Canada and Thailand exceed $4 billion per year. Companies rely on low cost options when shipping to Canada from Thailand.
The top exports from Thailand include machinery including electrical parts and computers), vehicles, gems, precious metals, medical apparatus, rubber, and chemicals and oil. Thailand is also a member of ASEAN. A 10 country Asian trading group.
In this Guide for Shipping to Canada from Thailand, we review the following things you need when shipping to USA and Canada from Thailand:
Review of shipping modes: Post, Courier, Air freight and ocean
Common Carrier options for shipping from Thailand
Shipping Terms to Consider: Delivery duty paid or unpaid to North America
Canadian import processes for imports from Thailand
CBSA Assessment and Revenue Management (CARM)
The best way to ship cargo from Thailand to Canada can be via various transport modes. This can include air, sea, and courier. Review of your freight rates, transit times, route options. Compare with Jet Worldwide's team. Fill in form below.
---
What does it cost to ship to Canada from Thailand?
The cost of international shipping from Thailand depends on several factors. Most important is the size and weight of your shipment. Other cost factors include mode of shipping, transit time, and carrier.
What Is the Cheapest Way to Ship to Canada from Thailand?
For individuals shipping personal goods to Canada, the best price is via the local post. Air shipping is often best for businesses shipping packages. For pallets and large commercial orders, ocean shipping offers the lowest cost.
Cheapest Courier Service from Thailand to Canada
Door to Door courier service is via the post or commercial carriers. Carriers offer similar rates.Often the best rate is via one on their partners. Jet provides door to door pickup in Thailand for delivery to Canada.
Jet Worldwide helps you find a quote
Fill in form below with details regarding your shipment. Compare different freight options.
Ocean versus Air shipping from Thailand
Air freight is generally the best option for shipments under 100 kilograms. Shipments over 500 kilograms are generally cheaper via ocean freight. If you need your cargo fast, air is the default option. Useful information regarding ocean shipping to Canada.Shipments via ocean may involve more import costs to deliver to your customer.
LCL versus FCL Sea Freight from Thailand
LCL Shipping to Canada
Less than container load (LCL) is a good solution when shipping a couple pallets. Smaller shipments that are too expensive via air often ship via LCL. In this way, container space shares with other shippers. This method takes extra time for loading and deconsolidation processes.
FCL shipping to Thailand Canada
Full container load (FCL) to Canada is the fastest way to ship via ocean to Canada. This can include either 20 foot or 40 foot containers. This method can be the best option even your freight does not fully fill a container.
Choosing the month for transport impacts shipping costs
Booking a shipment in advance can provide savings. Some recommend booking at the end the month. Booking transit off peak can be much cheaper. Note that carriers can impose a General Rate Increases on advance bookings and cargo spot quotes.
---
Thailand Carrier Options for Shipping to Canada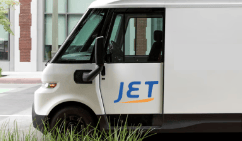 Shipping packages to Canada and USA via Thailand Post
The Thailand post is the best option for individuals shipping personal items. Postal shipping options to North America include Express Mail Service (EMS). The Thailand Post "EMS One Price" service is for tourists who wish to ship souvenirs home to Canada.
Thailand post Courier Post to Canada and USA
Thailand Post works with commercial carriers to offer a premium "Courier Post."
Maximum weight of 30 kgs. (2 kg for document shipments)
Rates are all inclusive (including fuel, and local VAT) and on actual weight.
Final packing must be at the local post office counter
Canada is in pricing zone 6
---
Shipping to North America from Thailand via FedEx and UPS
FedEx and UPS are North America's mega carriers and, along with DHL, offer reliable shipping options from Thailand to Canada. As fast as 2-3 day transit time.
FedEx and UPS shipping options from Thailand to North America Include:
International air express air shipping from Thailand to USA and Canada
International economy air shipping to North America from Thailand
---
Delivery between Thailand, USA and Canada via Jet Worldwide
Jet Worldwide: A Canadian global brand offering international shipping for over 40 years! Fill in form below to contact our team.

Jet Worldwide offers options for shipping between Thailand, USA and Canada for parcels, pallets, and online e-commerce orders.
---
Shipping Terms to Consider When Shipping to Canada
The default option for shipping internationally from Thailand to Canada is delivery duty unpaid. Commercial carriers default term is EXW. The receiver is responsible for all import costs. Shippers from Thailand can choose to pay the Canadian import fees. Most carriers offer a Delivery Duty Paid (DDP) option. See our blog on IncoTerms and shipping terms for packages and online orders.
Import fees paid by the shipper are not recoverable. The Canadian importing business may otherwise be able to claim back provincial and federal tax.
---
Clearance of consignments from Thailand to Canada
Goods from Indonesia to Canada are subject to duty and taxes. Most imports with a value under CAD 20 can import duty-free and tax-free. Air courier shipments under CAD 3,300 can be import under Courier Low-Value Shipment (CLVS) processes.
Up to CAD 20 and under: duty- and tax-free import
Duty and taxes apply when imports are over CAD 20.
Read more: Understanding Canadian Import Fees.
---
CARM: CBSA Online Portal for Canadian Importers
The Canada Border Services Agency (CBSA) Assessment and Revenue Management (CARM) online portal streamlines the process of importing commercial goods to Canada. Read more about CARM
Other things to consider when shipping to Canada include:
Importer of record: The importer of record includes having to obtain an importer number. If to direct to consumers, the consumer can be the importer of record
Provincial licenses may be necessary
Health Canada approvals
Tariff classification for all imports (read more about HS Codes)
Safe Foods for Canadians Act certifications for some food items
Federal and provincial sales taxes (read about Canadian import fees)
Country of Origin declaration is necessary for all imports
Valuation is an important part of the declaration to the CBSA (read more about valuation)
Labeling for goods to Canada may require both French and English
---
Importing to the USA from Thailand
Most imports under US$800 can import duty free via "section 321" import processes. Goods over US$2,500 can benefit from simpler informal entry processes but are subject to duty.
Goods subject to other government or partner agencies (most notably food and drug administration) may not qualify for section 321 import.
---

Getting a spot quote for shipping between Thailand, USA and Canada.
et Worldwide gives access to all companies seeking shipping quotes between Thailand, USA and Canada for parcels pallets, and online orders.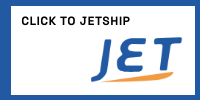 Information Request Form
…