France is a leading e-commerce market in Europe with an affinity for Canadian products and retailers. As order volumes to France grows, so does the need for Canadian retailers to set up direct parcel logistics to France. Online orders are disrupting traditional logistics practices of using local post services.
The majority of French online shoppers search and buy from foreign e-merchants including those in Quebec and across Canada! Online sales include Business to Consumer and Business to Business.
---
B2C and B2B E-Commerce to France
While Business to Consumer or B2C e-commerce dominates French online sales, there are also great opportunities for Canadians to sell Business to Business or B2B. French companies are increasingly procuring products via online marketplaces that bypass resellers and manufacturing representatives.
Read about duty free import and VAT collection for online orders shipped to France.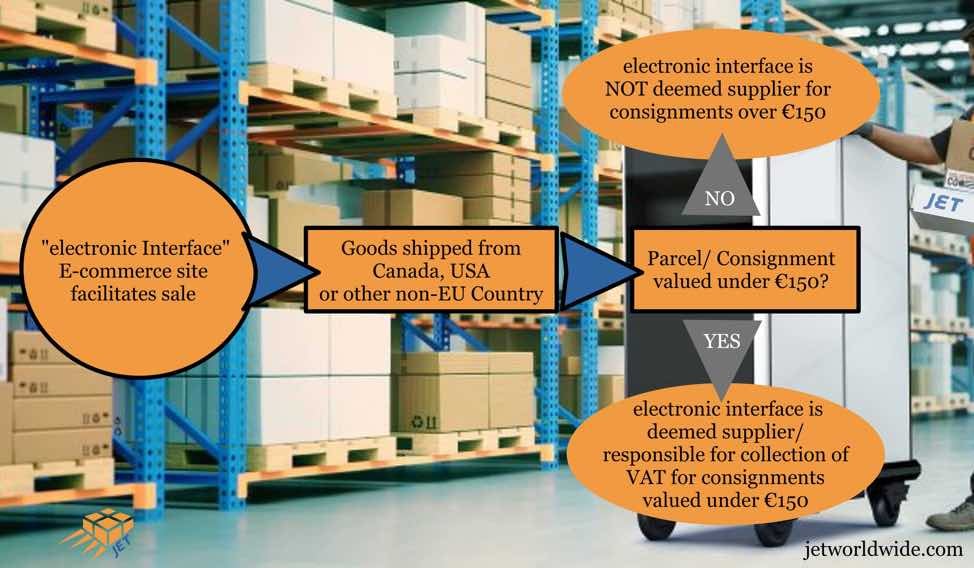 ---
Duty: TARIC and CETA
Canadian exports to France (and the European Union) should familiarize themselves with the import tariffs and rules of the TARIC (Tarif Intégré de la Communauté) and the Canada-European Union Comprehensive Economic and Trade Agreement (CETA).
Goods made in Canada can benefit from preferential duty-free entry to France for e-commerce orders of Canada origin goods.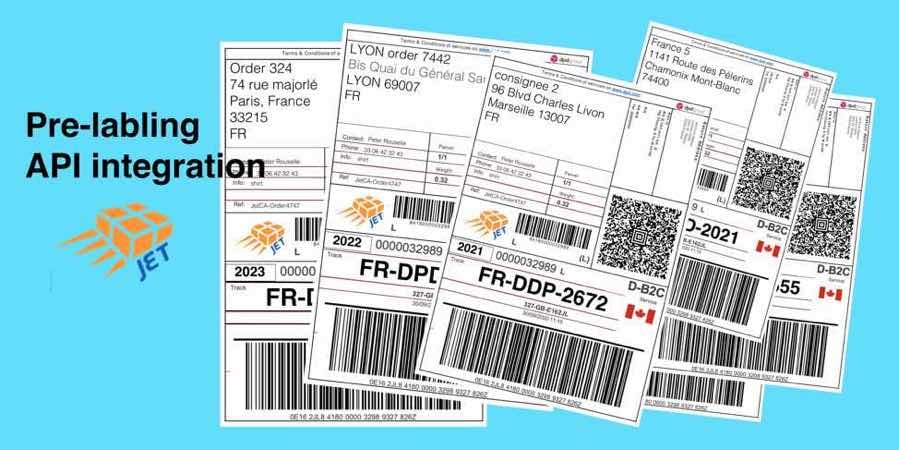 ---
Canada-Origin Goods and Duty-Free Entry to France
Online orders from Canada do not automatically benefit from preferential duty-free entry to France under CETA. To qualify for duty-free entry, the ordered goods must meet the country of origin guidelines, namely, only online orders that contain goods that were made in Canada qualify.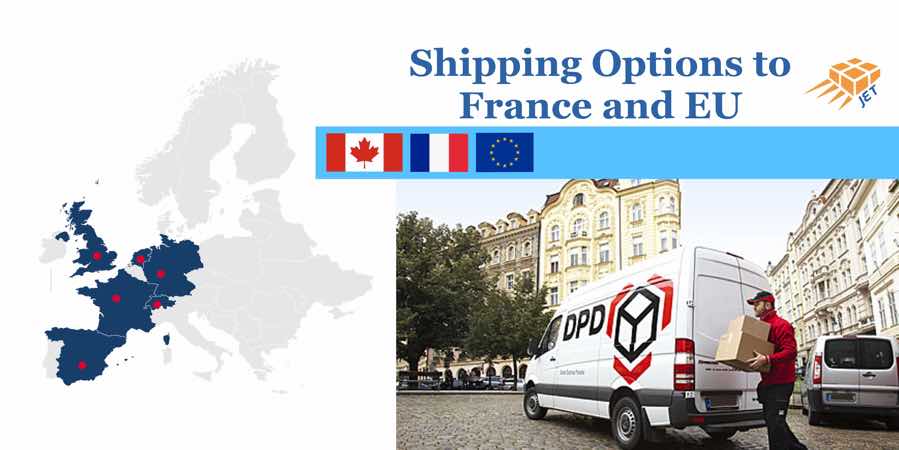 ---
Clearance of E-Commerce Parcels to France:
There are two main options regarding clearance of goods to France: individual clearance per online order or consolidated clearance via a single importer. When developing high-volume shipping solutions to France and the European Union from Quebec and Canada, here are some things to keep in mind:
Customers don't have to pay customs duties on shipments valued under EUR 150, only VAT.
Canada origin goods can benefit from preferential duty free import via CETA.
Goods shipped from Canada via France to the EU can be imported with a French VAT Number as the first entry point in Europe.
Jet Worldwide can provide a duties and taxes estimate prior to shipping to assist Canadian retailers in determining all import costs for their online orders from Europe.
Jet Worldwide can help Canadian companies set up fiscal representation in France to facilitate final formalities, if needed.
---
Directly Access France's Domestic Carriers
Parcel logistics for cross-border e-commerce to France includes three main elements: airlift, clearance and final-mile delivery. Online orders can be processed. French domestic carriers include Chronopost, DPD and La Poste. Using Jet Worldwide's API processes, goods can be prepared with a carrier label and tracking number.
Studies show that using a well-known domestic carrier for shipping to the destination country adds to the credibility of a website's offer and helps grow sales to that region.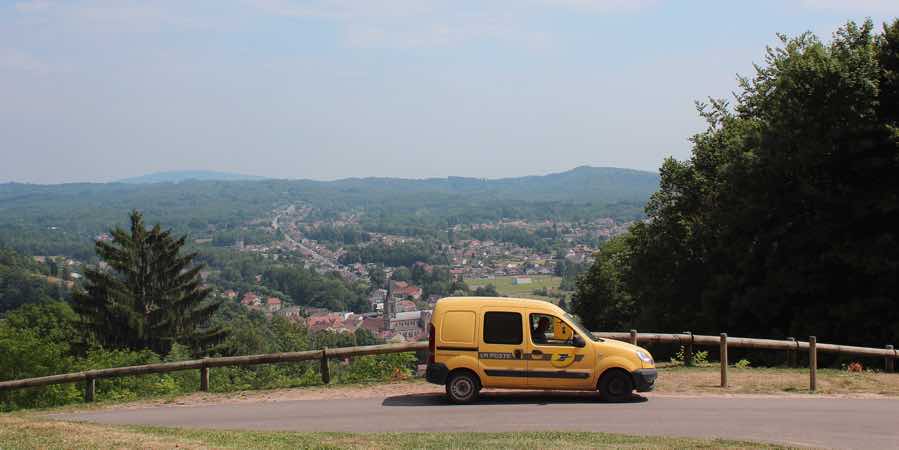 ---
Shipping to the EU via France
While France on it's own offers great opportunities, many Canadian companies are seeking to set up distribution to the entire EU (as well as the UK). French customs is becoming more amenable to allow trans-shipping to the EU at large from France. Other major European entry points competing to be a hub for EU e-commerce parcels include the Netherlands and Germany.
Jet Worldwide has EU distribution solutions via the Netherlands as well.
---
Canadian Products to the World
Large Canadian retailers are increasingly having to complement their traditional ocean/container logistics processes with parcel logistics. In parcel logistics processes, each individual order is essentially a container itself. The ability to lower the unit costs is made possible via new customs processes and growing volumes.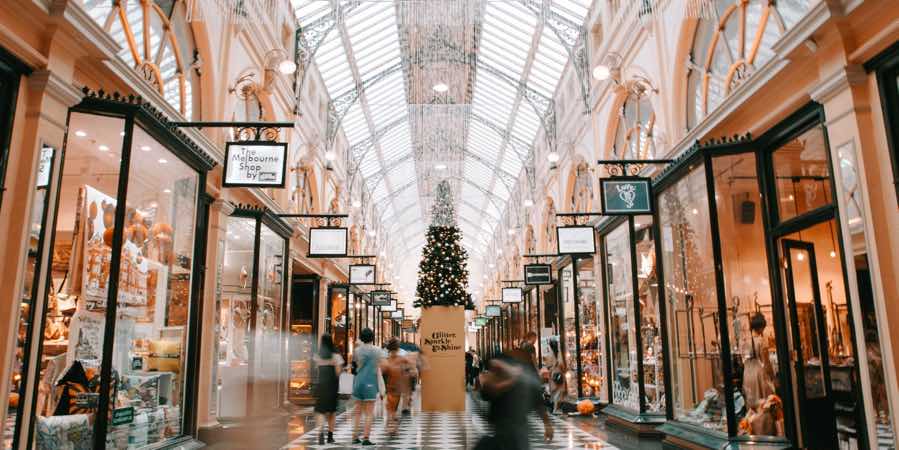 ---
Low-Market Entry Costs to France
New e-commerce technologies and processes allow Canadian retailers to sell to France and the EU without large initial investments. Jet Worldwide works with companies to start shipping direct from Canada with plans to significantly lower unit costs as volumes grow.