Shipping Parcel Shipment to The Netherlands via Jet Worldwide
The Netherlands and Canada maintain close economic relations in a variety of sectors including oil and gas, maritime, technology and financial services. The Netherlands is a top destination for Canada's exports and the recent Canada-European Free trade agreement creates even greater opportunity.
Jet Worldwide serves the increasing demand for low price parcel shipping from Montreal, Edmonton, Toronto GTA, Vancouver and all of Canada for delivery to Amsterdam, The Hague, Utrecht and Rotterdam.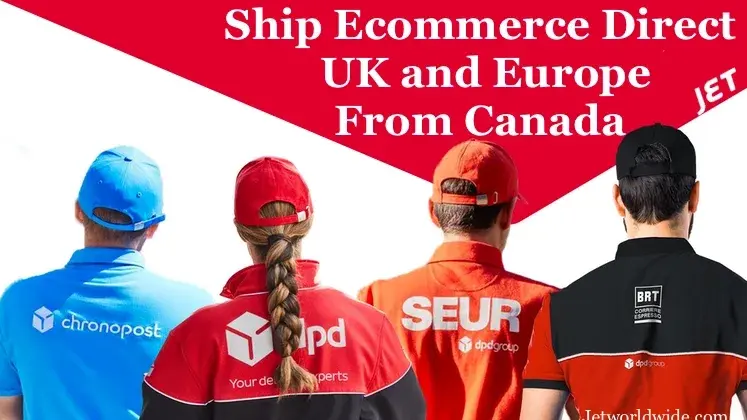 The Netherlands is a fantastic export market from Canada. Below is some information on shipping options from Canada to The Netherlands
---
Disclaimer: The information in Jet Worldwide online content, including this post, is for general information only and is not intended to, constitute legal and/or tax advice. Producers, shippers, exporters, importers should confirm their processes with their customs brokers, carriers and regulating authorities. All liability with respect to actions taken or not taken based on the contents of this site are hereby expressly disclaimed. The content on this posting is provided "as is"; no representations are made that the content is error-free.
---
Parcel delivery to The Netherlands via Canada Post
The lowest cost delivery for shipments under 2 kg to The Netherlands is via Canada Post. Shipments to The Netherlands sent via Canada Post are delivered by PostNL.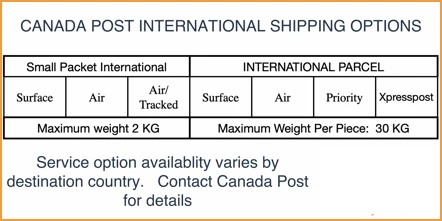 Express Parcel Delivery to The Netherlands via Jet Worldwide
Jet Worldwide provides low cost heavy parcel delivery from Montreal, Toronto, Edmonton, Vancouver, Quebec, Canada ... To everywhere in The Netherlands.
Express Parcel Delivery to The Netherlands via UPS and FedEx
FedEx and UPS are the dominant carriers in North America and, along with DHL, offer reliable express and economy shipping from Canada to the Netherlands.
Information on Customs Clearance to The Netherlands
No matter which delivery method to The Netherlands you choose, the information below is helpful to ensure your parcel transits through customs without delay or unexpected costs.
When sending parcels to The Netherlands, it is important to know that Dutch customs is very strict with regard to necessary paperwork.
All parcel shipments to The Netherlands must - at a minimum- have the accompanying information:
Specific product description (in English)

Declared value (and currency code)

Reason for sending the goods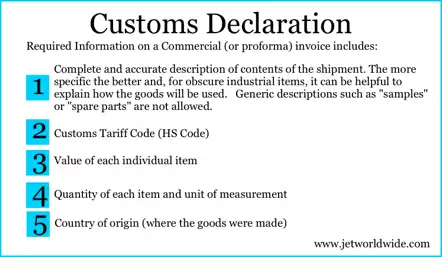 Payment of Duty and VAT for imports to the Netherlands
As a default, payment of duty and VAT for international shipments are charged to the receiver. If you do not want the consignee to get charged any fees, you can send the shipment "Delivery Duty Paid or DTP"
Jet Worldwide provide Duty Delivery Paid Service for parcels shipped to the Netherlands from Canada and the USA.
When preparing the customs invoice, it is useful to include a note that the value includes cost, insurance and freight (C.I.F.). When declaring the value, you should note the "C.I.F. Value."
A shipment valued up to €150 : Subject to VAT

A shipment valued up to €150 : Duty and VAT are collected.
For information on clearing your parcel to the Netherlands, we recommend getting approval of the receiver to ensure the necessary paperwork is included. Also, feel free to contact Jet's team via email to get information on your specific shipment (info@jetworldwide.ca).
Taxes for Parcels imported to The Netherlands:
The Value Added Tax / VAT is 21% in The Netherlands for most goods. It is calculated on the CIF value (Cost of Item plus insurance and freight) plus duty. Some items, such a books, enjoy a lower VAT rate.
---

All goods imported to the EU are subject to VAT. E-commerce shipments valued under EUR 150 can be imported via One-Stop Shop (IOSS) processes that allow sellers and online marketplaces to charge VAT at the point of sale and remit it directly to the authorities.

IOSS and pre-payment of VAT to EU countries
For details on IOSS and the otherEU's VAT rules, visit: Publications Office of the European Union.
---

Jet Worldwide offers economy express international parcel shipping and delivery solutions to The Netherlands from Montréal, Canada. For freight shipping to Europe in only a few days, Jet is your courier option! International Parcel Delivery to Amsterdam, The Hague, Utrecht and Rotterdam from Montreal, Toronto, Ottawa, anywhere in Canada!
Parcel shipping and export from Canada to The Netherlands
Parcel import to Canada from The Netherlands
European, Canadian and USA distribution