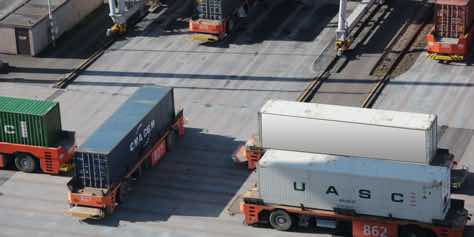 Best economical Options Shipping To Canada from Peru
Shipping to Canada from Peru
Peru and Canada enjoy rich in natural resources Minerals and ores are among the top exports to Canada. Coffee, quinoa, and seafood are also significant exports.Peru has a strong textile industry. Apparel of high-quality cotton, alpaca, and vicuña have are in demand. Canadian construction account for large orders or wood. Beside the many industrial sectors, Peru has a rich offering of artisanal products.These unique products need solutions for shipping to Canada from Peru.
This guide is for businesses and individual looking to ship from Peru to Canada. Our expertise helps streamline the process and ensure a smooth import to Canada.
Carrier options shipping to Canada from Peru and shipping terms
Shipping Ocean Cargo from Peru
Sea Freight versus air freight to Canada
CPTPP duty free import for Peru origin goods
Export declaration (SUNAT) from Peru
Import fees and regulations to Canada
CBSA Assessment and Revenue Management portal (CARM)
Additional resources for shipping to Canada and shipping from Canada
Disclaimer: The information in this blog is for general information only
What the cheapest way to ship to Canada from Peru?
The cheapest way to ship an international package from Peru is via economy post via Peru post. Shipping via a global carrier is best form heavier commercial shipments. For pallets and containers, air and ocean options are strong considerations.
What does it cost to send a package to Peru?
The cost of shipping to Peru depends on the size and weight of your package.
The cost to ship 10 pounds pack to Peru is around CAD $150.
What documents are necessary when shipping between Canada and Peru?
The necessary documents can depend on the nature of your shipment. Common shipping documents to include include the waybill or bill of lading and commercial invoice. A certification of origin is necessary for duty free import via a trade agreement. High value exports require and export declaration.
The best options for shipping to Canada from Peru consider factors like cost, speed, and reliability.
Best Carrier Options for Shipping to Canada from Peru
Ship via Post from Peru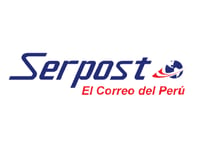 Serpent is the national postal service that provide international parcel services. The local post in Peru is most accessible and ideal for individuals shipping personal packages to Canada. Goods up to 31. 5 kilgrams can ship via parcel post from Peru.

Serpost's international shipping options include:
EMS: Delivery in 2-3 weeks
Economy Parcel: Delivery in 1-2 months
---
Global Courier Services to Canada from Peru
Private courier services like DHL, FedEx, and UPS offer f reliable shipping options via air. They provide both air and economy door to door transit.
Peru Canadian Freight Forwarders
For larger commercial shipments,freight forwarders can be a cost-effective option. Choose a reputable company that can provide unique solutions. Like, well, Jetship. Read more about Canadian Freight Forwarders.
Air Freight from Peru via International Airlines:
Major international airlines like LATAM, Avianca, and Air Canada provide air cargo capacity.Major routes connect Jorge Chávez International Airport in Lima Toronto and Vancouver.
Use of Air Freight via Courier Services:
DHL, FedEx, UPS offer air freight services via their cargo aircraft.
---

Shipping Sea Freight to Canada
Ocean freight from Peru is best of large commercial orders. The transit time from Lima, Peru to Canada can varies. We recommend planning a lead time of 2 months. Transit times also depend on the Canadian destination.
Major Ocean Ports in Peru
Port of Callao: Near Lima and the largest port in Peru
Port of Paita: In northern Peru
Port of Matarani: Good connections to the Pacific
Port of Ilo: Close to the border with Chile
LCL Ocean Shipping to Canada from Peru
Less than container load (LCL) is ideal for shipping pallet freight from Peru. This option shares container space - and costs - with other shippers. The transit time for LCL is longer with time necessary to consolidate and de-consolidate the container.
FCL Ocean Shipping to Canada from Peru
This option is the fastest way to ship option. Goods can ship in either a 20 foot or 40 foot container.
Ocean Versus Air Freight Shipping to Canada from Peru
Generally, smaller shipments of less than 100 kilograms are best via air cargo. A higher per kilogram rate versus fewer minimum fees.Shipments over 500 kilograms usually are much less costly via ocean freight.
Benefits of Ocean Shipping from Peru
Cost-Effective for large shipments
Suitable for oversize Cargo
Lower Carbon Footprint versus air
Disadvantage of Ocean cargo to Canada
Longer Transit Times and less time definite
A myriad of minimum surcharges
Deliver door to door often not an option
Ocean shipping from Peru to Canada is a practical choice for businesses looking to transport large quantities of goods economically. It offers numerous advantages. But it does not work for parcels and has a much longer transit times.
Online Shipping Marketplaces from Peru
Online shipping platforms allow for cost comparisons. However, most lack logistics expertise and expert support. Once you stop clicking, it can difficult to get a real person online. Fill in form below and get direct support via our team.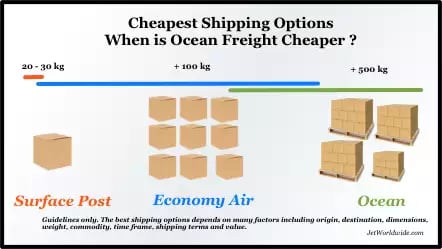 ---
Shipping Peru from Canada via Jet Worldwide
Jet Worldwide is a Canadian global brand with cross border solutions for over 40 years. We guide you to the best solutions with best in class customer support. Fill in form below for feedback from our logistics experts.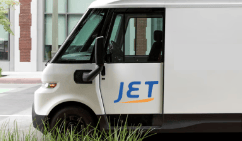 ---
Shipping Terms to Consider When Shipping from Peru
Most carriers use EXW as the defaul shipping term . Meaning all import costs are the responsibility of the consignee. A delivery duty paid (DDP) option is available via most couriers. See our blog on Incoterms and shipping terms for packages and online orders.
Note: Import fees paid by the shipper are not recoverable. The importer may otherwise be able to claim back GST/ PST/HST payments due at import.
---

Duty free Import via CPTPP or CPFTA Trade Agreements
Businesses can choose among Canada and Peru's two trade agreements. CPTPP is a regional agreement that includes 11 countries. CPFTA is a bilateral agreement specific to Canada and Peru. The are both distinct agreements different in scope. Either shipment - but only one - can apply at time of import.
The main differences to consider are the country of origin rules. Elements that may differ include
Regional Content Requirements
Accumulation and Cumulation of the item
Rules of origin that relate to specific products
Benefit by including a certificate of origin to Canada for duty free import from Peru
The country of origin necessary to determine if preferential duty free import applies. The country of origin also supports regulatory actions such as quarantine and import quotas. Read more: Useful information regarding a certificate of origin and its benefits
Proof of origin requirements under Canada's free trade agreements
For imports not exceeding $3,300 to Canada, there is no requirement for proof of origin at import. The importer must maintain records including the commercial invoice and B3. The threshold applies to all Canada's free trade agreements (including CPTPP and CPFTA)
---
EXPORT DECLARATION FROM PERU:
Shipments over USD $5,000 require a formal export process.
---
Goods Importing to Canada from Peru
Imports to Canada over CA$20 are subject to duty and taxes. Courier consignments under CA$3,300 can import via Canada's low value system (LVS). Useful information regarding Canadian Import Regulations.
Common import fees for consignments via air to Canada can include duty, taxes and import fees. Read more about import fees to Canada.
---
CARM: CBSA Online Portal for Canadian Importers
The Canada Border Services Agency (CBSA) Assessment and Revenue Management (CARM) online portal streamlines the process of importing commercial goods to Canada. Read more about CARM
---
Get a Shipping Quote Shipping between Peru and Canada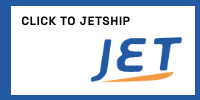 Peru Canada Shipping Form
---
Jet Worldwide is a leading network for global shipping. Always confirm compliance directly with regulatory authorities prior to shipping.
JetWorldwide.com