The Global Supply Chain has been disrupted by ecommerce parcel flows. Ecommerce shipping is represents the physical connection in our virtual world. Jet Worldwide supports traditional logistics with the expertise needed to manage a multiplicity of commodities, consolidated entries and thousands of individual consignees.
Jet Worldwide is committed to helping logistics professionals understand industry trends as it relates to cross border ecommerce. As the aggregate volume of cross border online orders grow, so does the challenge for traditional logistics processes.
One to one versus thousands in one
The traditional flow involves a single container, single commodities, single customs entry and single delivery.
Ecommerce involves a single larger container containing thousands of individual commodities, thousands of customs records, and thousands of deliveries.
Jet helps merchants build in house expertise for more direct shipping to their global customers from the USA and Canada.
---
Diverting Ocean shipping with New Ecommerce Air Import Processes
Ocean shipping delays are impacting retailers - especially for US holiday season orders.
Transit times from China to Canada and USA have more than double to nearly three months in some cases.
Industry experts do not expect the ocean shipping capacity will normalize until capacity comes on line in the next 2 years.
The increase cost of air versus ocean is offset by the duty free entry of section 321 and minimized domestic warehousing, lower inventory levels, and faster reaction to market trends.
---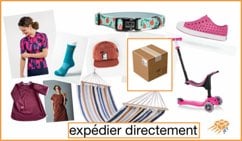 International trade has traditionally been measured in terms large trades in commodities. The aggregation of cross border ecommerce are now recognized as an important metric:
95% of the worlds' consumers live outside North America.
The Internet is the ShIpping Lane of the 21st Century
Benefits of the Trans-Pacific Partnership, CETA and other Free Trade
Benefits of Trans-Atlantic Trade and Investment Partnership
---

Barriers to Trade: Tariffs versus Processes
Barriers to trade have traditionally been defined by high tariffs. In the era of free trade agreements, non-tariff barriers are considered much more consequential than lower duty rates.
The elimination of non-tariff trade barriers were discussed as potential key driver economic growth.
Estimated benefit for elimination of tariffs:

⬆

1% of Global GDP
Estimated benefit of eliminating non-tariff barriers:

⬆

6% of Global GDP
Legislative and process changes to have both streamlined the import processing of online orders but also made them more accountable for data and tax collection.

Air cargo - whether for pallets or parcels - represents less than 2% of trade by weight but over 35% of the value of goods transported. Parcels - and direct order cross border orders - require new supply chain solutions.
---

Cross Border Ecommerce and Jet Worldwide
Jet Worldwide is a trusted brand that has been providing international shipping solutions for over 35 years.

Jet Worldwide offers transparency and world class logistics support. We are not shy about recommending alternative solutions as necessary.

Direct Shipping to and from North America
For a quote for shipping online orders, provide details including shipping volume, item(s) being shipped, average value and weight of each parcel. The more details the better :).
---

Higher de minimis value but with conditions
The USA leads the world with the highest duty free and tax free "low value threshold" (often referred to as the de minimus value) of $800 USD. In general, the duty free thresholds globally have increased but have more complexities.
Read more: Valuation for cross border shipping
For example:
Tax Free but with VAT: To Europe and the UK the duty free thresholds are relatively high (€150 and £135 respectively) but are not excluded from value added tax. In fact, online marketplaces are mandated to collect VAT. Read more: VAT collection for online orders to the EU and VAT collection for online orders to the UK.
Many countries who have higher duty free threshold, such as Australia, now mandate collection of value added tax.
North American Free Trade: Canada increased its de minimus value as part of the new USMCA trade agreement, but it applies only to goods shipped via courier from the US and Mexico. Goods shipped via mail and from other destinations do not benefit from the higher de minimus value.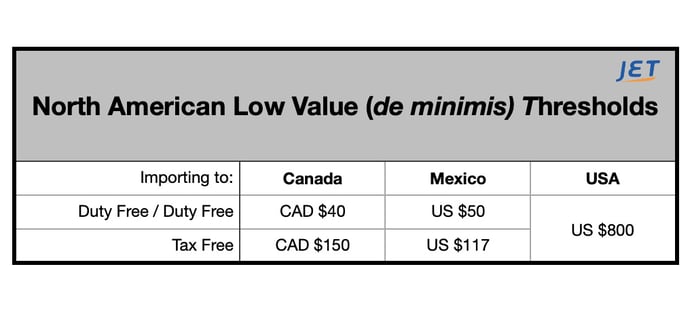 ---
International Shipments Containing Intermediate Products
Many consider ecommerce imports as being finished products to consumers. It is estimate that over half international imports contain intermediate products or products necessary for the manufacture of a final product. Cross border ecommerce offers efficient support procurement and domestic manufacturing.
Read more: HS codes for cross border ecommerce orders
---
Increased Volume of international Direct Order Cross Border Shipments
Studies consistently show that merchants that participate in international trade are much more likely to succeed in the long term. The globalization of "direct order, cross border" presents incredible opportunity for sellers who wish to access international markets direct from Canada and the USA.

Contact Jet Worldwide logistics team for direct shipping solutions to the UK, France and European Union, Japan, China, Caribbean, Australia and to all the world's major economies.
---

About Jet Worldwide

What are HS Codes?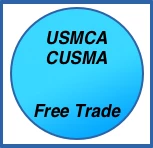 Read about the advantages of Canada USA Free Trade USMCA

How to declare values for your international shipments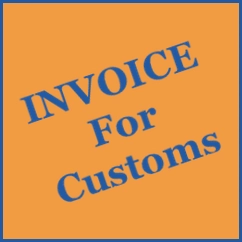 Learn about requirements for preparing an invoice for customs

Volume weight and understanding why size matters for shipping

Take advantage of Canada's Free Trade Agreements

Prepaid Value Added Tax for Ecommerce European Union
Prepaid Value Added Tax for Ecommerce to the UK

Shipping ecommerce and Shopify shipments
Important Note: The information in Jet Worldwide online content, including this post, is for general information only and is not intended to, constitute legal and/or tax advice. The content on this all Jet Worldwide posts are provided "as is"; no representations are made that the content is error-free.