The number of online orders/ parcels to the USA will set an all time record in the upcoming holiday season of 2021. Previous peaks are the new baseline. Shippers must now take a "peak at the next peak."
Jet Worldwide is providing companies with inside industry knowledge to help secure their supply chains with alternative shipping processes. Low inventory levels and restricted ocean capacity means building more direct shipping of online orders.
Companies can build new logistics processes without adding significant fixed costs. Once established, the parcel flow capabilities can be used to supplement existing processes with the advantage of per unit costs that vary directly according to volume.
Proactive planning and predictive modelling includes building in contingencies to handle what is sure to be a challenging import delays. Diversification of logistics processes is a key to success to scale shipping of online orders. There are several short term strategies that companies can implement over the next 60 days in order to best protect the import flows for their direct shipped cross border orders.

About Jet Worldwide / Contact Jet Worldwide
Disclaimer: The information in Jet Worldwide online content, including this post, is for general information only and is not intended to, constitute legal and/or tax advice. All liability with respect to actions taken or not taken based on the contents of this site are hereby expressly disclaimed. The content on this posting is provided "as is"; no representations are made that the content is error-free.
---
Diverting Ocean shipping with New Ecommerce Air Import
Ocean shipping delays are impacting retailers October orders - the busiest month due to the ordering for US holiday season.
Transit times from China to the USA have more than double to nearly three months in some cases.
Industry experts do not expect the ocean shipping capacity will normalize until capacity comes on line in the next 2 years.
The substantial increase cost is somewhat offset by the duty free entry of section 321 and minimized domestic warehousing and inventory levels.Many retailers are moving up their shipments and planning direct shipping for online orders as part of their risk-mitigation strategies.
---
1. Consider Different Ports of Entry
With the opening parcel clearance facilities at inward ports, shippers can now ship directly to the Northeast, Midwest, West, Southwest and Southern regions of the USA. Shipping direct enables the diverting of volumes depending on market conditions and faster next day ground delivery to major population centres.
Having the option to ship to multiple ports of entry - including via Canada- opens up new capacity that may have otherwise not been available for your parcel flows.
Retailers can also set up direct shipping processes to the UK and European Union.


---
2. Include express clearance in your Section 321 planning
There are several ways to clear section 321 and the most useful during peak periods and other slowdowns is express consignment. Express consignment clearance can be costly but building the capability enables the throttling of volume between express and cargo as demand dictates. Once the processes are established, the express costs can be managed on a per unit basis as needed.
---
3. Consider Cross Border via Canada
The Northern border to the USA is a great access point for online orders shipped to the USA. Goods can be transited in bond direct from the arriving flight for injection into a US postal or other delivery network within 24 hours of arrival. The transit can include targeted USPS injection to the nearest processing facilities.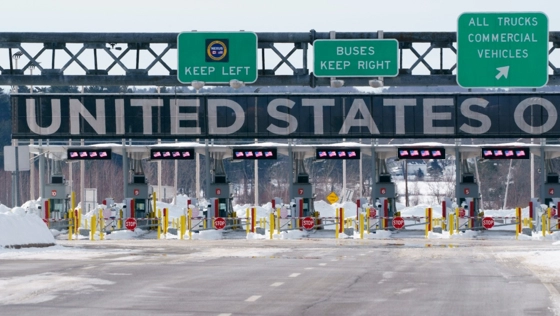 ---
4. Adapt your IT Processes for parcel logistics
The adaptation of traditional enterprise logistics processes is perhaps the most important first step in building direct import flows. This involves data collection and presentation at the order level which then be utilized for manifest prior notifications, import brokerage (using the processes mentioned above), and carrier assignment and labelling.
Data at the "house waybill level" has become the critical dimension necessary to build a network for the physical cross border movement of online orders.
---
5. Build Direct Order Cross Border Import as part of your total logistics
Direct shipping from manufacturers and suppliers direct to customers processes provide a way to supplement existing / traditional flows. The challenge is managing exponentially more data (at the individual order level) and finding vendors and brokers who have experience at managing the diversity of products within large consolidations.
---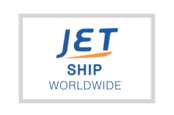 Jet Worldwide helps companies build best in class solutions for direct shipping of e-commerce solutions. Jet introduces your team to industry leaders and inside industry experts for both enterprise and niche level access to global economies and speciality markets.

About Jet Worldwide / Contact Jet Worldwide
jetworldwide.com