Finland is among Canada's largest European export market that continues to grow thanks to the Canadian European free trade agreement (CETA). The trade between Finland and Canada is primarily in the area of science and technology with online e-commerce sales growing substantially.
Subjects we review for shipping to Finland:
Carrier shipping options to Finland from Canada
Shipping terms to Finland duty paid or unpaid?
Finland customs clearance and CETA duty free shipping
Duty Free Import TO Canada for Finland Origin Goods under CETA
Jet Worldwide shares our logistics expertise (as evidenced by our industry leading blog articles) and global parcel shipping solutions: Including shipping to Finland. For professional insights, a comparison quote or "out of the box" solution, Contact Jet's logistics professionals.
Jet Canada provides Shipping Options to Finland from Canada
Shipping packages to Finland via Canada Post
Canada Post offers low cost delivery for individuals shipping small packages to Helsinki and all of Finland. Packages sent via Canada Post are imported to Finland and delivered by the Finish postal authority, Posti.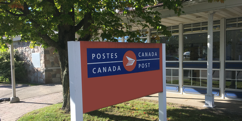 Canada Post Delivery Services to Finland Include:
Small parcel packet shipping Finland from Canada post
Canada Post Small Packet Surface to Finland: Uncertain delivery time
Canada Post Small Packet Air to Finland
Canada Post Small Tracked Packet Finland: Delivery within 2 weeks
Shipping Finland from Canada parcel post international options:
Canada Post Surface Parcel to Finland: Uncertain delivery time
Canada Post Xpresspost International to Finland: Delivery in 1 week
Shipping packages to Finland via FedEx and UPS Canada
FedEx and UPS are the largest carriers in North America and, along with DHL Canada , offer air shipping options to Helsinki, Espoo, Vantaa and all Finland.
Fedex and UPS shipping services from Canada to Finland include
International Priority Air Express: Delivery to Helsinki in 2-3 business days
International Economy Air: Delivery to Finland in 3-5 business days
Get a comparison quote for shipping from Canada to Finland
Shipping packages to Finland via Jet Worldwide
Jet Worldwide has been providing international delivery from Canada for over 35 years with continued innovation and incredible customer support.
Jet Canada options for shipping Finland from Canada including Canada Address receiving and forwarding of online orders and logistics support.
Delivery to Finland via Purolator Courier
Purolator Courier, a subsidiary of Canada Post, offers international parcel delivery from Canada to Finland via partners, such as UPS Canada.
Finish Customs Clearance for Canadian Parcels
Goods shipped to Finland must be accompanied by an invoice for customs or other supporting documents.
Finland customs assessed duty and taxes on the CIF value (Cost of the goods being imported plus the cost for transportation and insurance). Finland uses the Harmonized System HS codes to assess the rate of duty.
Value added tax (VAT) in Finland is applied for shipments from Canada. The VAT in Finland is 24% for most goods. Some goods, such as printed goods to non-profits and pharmaceutical products can benefit from reduced VAT.
Shipping Terms to Consider When Shipping to Finland
The default option for shipping internationally from Canada is delivery duty unpaid. Common carriers use the term EXW which essentially assigns all import related costs (duty, taxes, and other fees) to the receiver/ importer. Shippers from Canada can choose to pay the import fees on behalf of the receiver via a Delivery Duty Paid (DDP) options that many carriers offer. See our blog on IncoTerms and shipping terms for packages and online orders.
The disadvantage of paying import fees on behalf of the receiver is that the bulk of the import fees are often from a value added tax (24% in Finland) that the importing business may otherwise be able to claim back.
Duty Free Clearance of low value Canadian parcels to Finland
Many items sent from Canada to Finland with a value under €150 can qualify for duty free entry.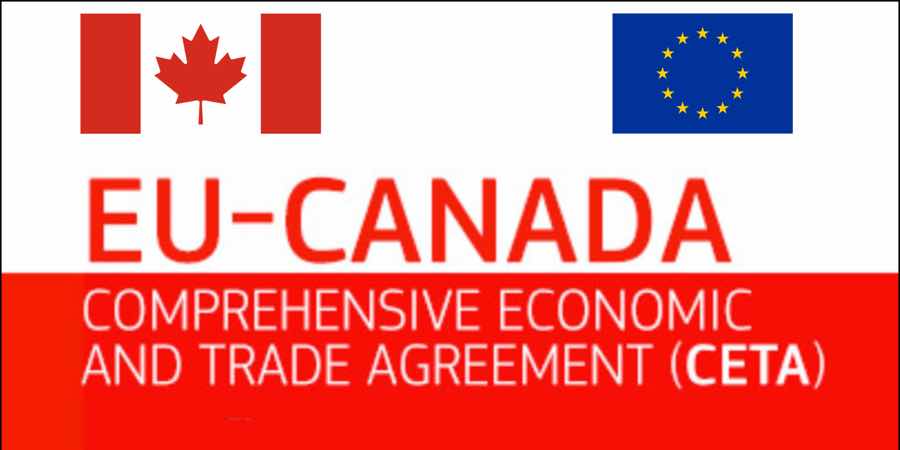 Regarding duty free eligibility under CETA:
Certificates of origin are associated with rules of origin that are used to determine if the product is eligible for preferential duty free treatment. The CETA the rules of origin specify how origin is determined. Jet assists companies to benefit from duty free entry for their online orders and parcel shipments to and from Finland.

The good news is that CETA rules don't require a formal certificate when shipping to Finland in order to obtain tariff benefits. A declaration on the invoice or any other commercial document accompanying the shipment is enough.

The CETA origin declaration to Finland from Canada wording includes the following:

The origin declaration, the text of which is given below, must be completed in accordance with the footnotes. (However, the footnotes are for information purposes and do not need to be included in the declaration itself).
(Period: from___________ to __________(1))
The exporter of the products covered by this document (customs authorization No ...(2)) declares that, except where otherwise clearly indicated, these products are of .....................(3) preferential origin.
…………………………………………………………….............................................
(4) (Place and date)
...……………………………………………………………………..............................
(5)(Signature and printed name of the exporter)
___________________

Footnotes / explanation of CETA origin statement to Finland
When the origin declaration is completed for multiple shipments of identical originating products within the meaning of Article 19.5, indicate the period of time for which the origin declaration will apply. The period of time must not exceed 12 months. All importations of the product must occur within the period indicated. Where a period of time is not applicable, the field can be left blank.
For EU exporters: When the origin declaration is completed by an approved or registered exporter the exporter's customs authorization or registration number must be included. A customs authorization number is required only if the exporter is an approved exporter. When the origin declaration is not completed by an approved or registered exporter, the words in brackets must be omitted or the space left blank.
For Canadian exporters: The exporter's Business Number assigned by the Government of Canada must be included. Where the exporter has not been assigned a business number, the field may be left blank.
"Canada/EU" means products qualifying as originating under the rules of origin of the Canada-European Union Comprehensive Economic and Trade Agreement. When the origin declaration relates, in whole or in part, to products originating in Ceuta and Melilla, the exporter must clearly indicate the symbol "CM".
These indications may be omitted if the information is contained on the document itself.
Article 19.3 provides an exception to the requirement of the exporter's signature. Where the exporter is not required to sign, the exemption of signature also implies the exemption of the name
CETA Proof of origin requirements TO Canada from Finland
Canadian and Finish companies can more easily take advantage of duty free clearance from the EU.The value for duty amount for all of Canada's free trade agreements (including CETA) for which the proof of origin / certificate of origin is waived was changed to $3,300 CAD in July 2020. This change was made to harmonize the regulations with the new NAFTA/ CUSMA.
For imports not exceeding $3,300 to Canada, the requirement for proof of origin is waived. The requirement on the importer to maintain records (for example, commercial invoice and B3) applies even if the CBSA does not require a certification of origin or if a requirement for a certification of origin has been waived.

SEE OUR BLOG ON CANADA'S MAJOR FREE TRADE AGREEMENTS
Disclaimer: The information in this blog is for general information only. Producers, shippers, exporters, importers should confirm their processes with their customs brokers, carriers and regulating authorities.