Mexico is growing as a key supplier point for Canadian companies. With truck, rail and air access, shippers need alternative logistics solutions to Canada.Many Canadian companies are considering relocating to Mexico with many more actively working with Mexican suppliers. The importance of North American free trade continues to be proven.
---

Disclaimer: The information in all Jet Worldwide online content, including this post, is for general information only and is not intended to, constitute legal and/or tax advice.All liability with respect to actions taken or not taken based on the contents of this site are hereby expressly disclaimed. The content on this posting is provided "as is"; no representations are made that the content is error-free.
---
Tariffs Free Trade between Canada and Mexico
The USMCA/CUSMA/T-MEC free trade pact continues the decades of free trade started under NAFTA. The new pact strengthened the institutional framework giving more legal clarity to companies.
In addition, Canada and Mexico also share the CPTPP free trade agreement. Some experts actually prefer using the CPTPP provisions as they view the country of origin rules more favourable versus CUSMA/T-MEC.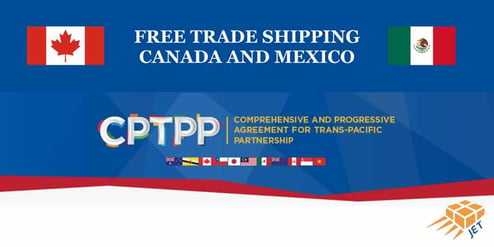 Goods manufactured in Mexico can benefit from duty free import via either CUSMA or CPTPP. Only one program can be chosen and must be done so at the time of import.
Having CPTPP provides additional security during the ongoing USMCA disputes between the USA and Mexico. The rift between the USA and Mexico has to do with unilateral decisions in important sectors that include energy and agriculture. This has led to a bit of unease amongst the business community.
The surge of interest following the implementation of the new NAFTA in 2020 is really happening now. Direct foreign investment in Mexico is surging. The surge of foreign investments will certainly continue into 2023. Canada is the second largest foreign investor in the Mexican economy (the US being the largest).
While expansion to Mexico is happening, so to is the refiguring of supply chains. The growth of manufacturing in Mexico brings challenges of bottle neck border delays, trucking capacity and disparity between North and South bound flows.
The challenges in Mexico include improving transportation infrastructure. This includes building more integrated border solutions. Our team works with our partners to use alternative border clearances.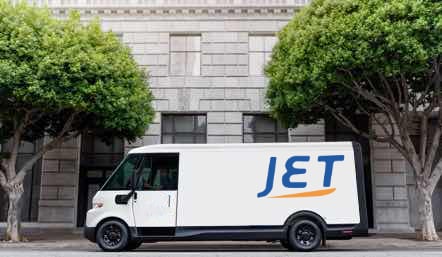 Low Cost Production in Mexico for Canadian Companies
Mexico's huge manufacturing base that is highly integrated with the U.S. and Canada supply chains. Mexico's labor costs are competitive with China and most other Asian countries. This, along with import tariff benefits from China add to the cost advantages.
Thanks to CPTPP, Canadian companies can also benefit from low cost Asian production including Vietnam.

Transportation costs: Ground minus Ocean
Adding to Mexican competitiveness is transport costs less ocean shipping. This also increases the turnaround time from manufacture to receipt. Not having to deal with ocean shipping and port delays is a considerable advantage.
---
Read more about Shipping from Mexico to Canada

Contact Jet. Get A Shipping Rate between Mexico and Canada
---
Shipping Options between Mexico and Canada
Local post options are best for personal shipments
Air freight: This is the fastest option with economy air options
Trucking and rail: A good options for shipping pallets, less than truck load (LTL) and full truck loads between Mexico, USA and Canada
FedEX , DHL, UPS: Well known brands. Shippers can access the carriers directly for via one of their partners.
When choosing a shipping method, you will need to consider factors such as the size and weight of your freight, the time frame in which you need it to arrive.
We are happy to help with your shipping between Mexico and Canada. Please information about the goods, volume and any restrictions that should be taken into account?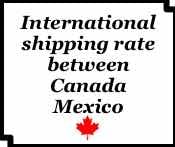 Reminder: This post and all Jet Worldwide content is for general information only. We are proud to be a leading resource for international shipping. We strongly advise the importance of confirming compliance with the exporter/ importer and regulatory authorities prior to shipping.