Canada is a common shipping destination for shippers in The UK. As members of the Commonwealth, Canada and The United Kingdom share a common heritage and are strong trading partners.
Jet Worldwide provides parcel and freight delivery solutions from the UK to Canada.
Delivery Options from The UK to Canada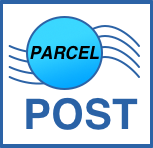 Shipping from The UK to Canada via Royal Mail
Royal Mail provides a low cost for individuals shipping small parcels to Canada. Royal Mail has a variety of shipping options for delivery to Canada that work best when parcels are small (under 2 kg) or when shippers can accept the 1-2 month delay surface option.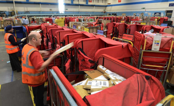 Royal Mail shipping options for parcels

under 2 kilograms to Canada

Shipping via Royal Mail for small parcels*: Delivery to Canada within 2 weeks

Royal Mail International Tracked and Signed to Canada
Royal Mail International Tracked to Canada
Royal Mail International Standard
Shipping UK origin parcels more than 2 kilograms to Canada
Royal mail lowest cost shipping for parcels less than 30 kg to Canada
Royal Mail International Economy: Surface delivery within 2 months
Compare costs by contacting our Canadian team for quote
Royal Mail's Parcelforce shipping options to Canada:
Parcelforce Globalexpress to Canada: 1-2 day delivery
Parcelforce Globalpriority to Canada: delivery within 1 week
Parcelforce Globalvalue to Canada: delivery in 2 weeks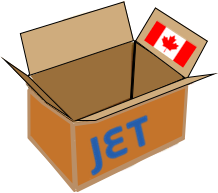 Shipments sent via Royal Mail and imported and delivered to Canada via Canada Post. Canada Post charges an import processing fee of $9.55 in addition to duty and taxes. The fee is charged on behalf of Canada Customs CBSA.
* . Notes on Royal mail "under 2 kg" parcel services
In addition to having to be less than 2 kilograms, the Maximum size is: The combined length + width + depth must be no more than 90cm with no single side longer than 60cm
For Royal Mail International Tracked and Signed: A signature is obtained upon delivery for but Royal mail cannot provide a copy of the signature captured on delivery

Shipping to Canada via FedEx UK or UPS UK
FedEx and UPS are North America's largest carriers and operate large transatlantic routes to Canada. They - along with DHL - offer reliable priority and economy shipping options to Canada. FedEx and UPS can be expensive, however, for small and medium size customers and their processes can be inflexible.
Dutiable shipments to Canada from the UK are subject to an import fee that is based on a percentage of total amount paid. The minimum charge is usually around $15 CAD.
Jet Worldwide offers low cost parcel shipping options to Canada from London, Glasgow, Manchester and all The UK.

Shipping to Canada via UK Resellers
There are many web based UK companies that resell the services of the major carriers. In many cases, they offer small shippers a larger discount than they would otherwise be able to get from a major carrier. Along with our specialized solutions, Jet Canada also offers services of major carriers. Our team of experts provides personalized quotes for shipments to Canada from The UK.
The core skill of UK Resellers is their ability of showing up in online searches for parcel delivery - which many do really well. Jet's core competency remains focused on finding the right transport solution and sharing inside industry information to shippers around the world.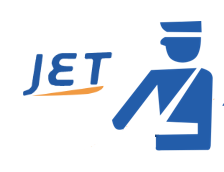 Clearance of parcels sent from the UK to Canada:
All parcels being shipped from the UK to Canada must are cleared through Canadian Customs (CBSA). Parcels shipped from the UK to Canada must contain an invoice that clearly lists the item(s) being sent and their declared value.
Information required for a customs invoice to Canada Includes:
Address, contact name and phone number for shipper and receiver.
Description (as specific as possible) of item(s) being sent and value
If being sent as a gift, this should be noted
Shipments Valued over $20 CAD sent from the UK
Virtually all items sent to Canada (above CA$20) are subject to duty and taxes. A GST tax of 5% is applied to all imports to Canada. Depending upon the province of destination within Canada, additional sales tax may be applies as well.
In some cases, an import license is required to import your goods into Canada. This entirely depends on the type of product you are importing as well as the reason for import. Canadian Customs will contact the recipient of the goods to provide the license, before it can be cleared.
Jet Worldwide can provide Delivery Duty Paid of Canadian clearance fees for shipments from the UK.
Personal Effects to Canada from The UK
Personal effects into Canada may eligible to an exception on any duties and taxes on your goods. Goods must be "self cleared" by the importer themselves but the importing carrier usually assists in the process.
]
Large parcels low cost air freight from The UK to Canada
Jet's air freight solutions can achieve a lower cost than standard courier parcel delivery from the UK. This is especially true for heavier shipments sent from The UK to Toronto, Montreal and Vancouver. Get a quote for shipping from The UK to Canada or vice versa.
Outside areas and special requests:
Jet Worldwide can handle your special requests in Canada including local warehousing, delivery to remote areas, special pickups, receiving, holding, and packaging. Our Canadian team are works hard to find the best solution to meet your needs.