International parcel shipments Panama from Canada continue to grow as Canadian companies benefit from a free trade agreement. Also, much of trade from Canada to Panama has to do with Panama's unique access to global vessels. Canadians depend on low cost parcel shipping options to Panama.
The Canada–Panama Free Trade Agreement remains a key element of trade between Canada and Panama. The agreement facilitates trade for goods traded between Panama and Canada.. Shipments to Panama include a broad range of Canadian products including aerospace & pharmaceuticals.
Panama is one of the top merchandise export markets in central America.
---

In this blog, we review the following things to know when shipping between Canada and Panama
Common carrier shipping options to Panama from Canada
Customs clearance and import to Panama for goods shipped to Panama
Common carrier shipping options for shipping to Canada from Panama
Import fees commonly applied for goods imported to Canada from Panama
Canadian import process and costs goods shipped from Panama
Information require for a shipping quote between Panama to Canada
Disclaimer: The information in this blog is for general information only and is not intended to, constitute legal and/or tax advice. Producers, shippers, exporters, importers should confirm their processes with their customs brokers, carriers and regulating authorities. All liability with respect to actions taken or not taken based on the contents of this site are hereby expressly disclaimed. The content on this posting is provided "as is"; no representations are made that the content is error-free.
---
Options for Shipping Panama from Canada
Shipping to Panama from Canada via Canada Post
Canada Post is the preferred choice for individuals shipping small packages and personal items Panama . Packages sent via Canada Post are imported to Panama and delivered by Panama Post Correos.
Canada Post Delivery Services to Panama Include:
Canada Post Small Packet International Surface and Air to Panama

Canada Post International Parcel to Panama

:

Surface and Air options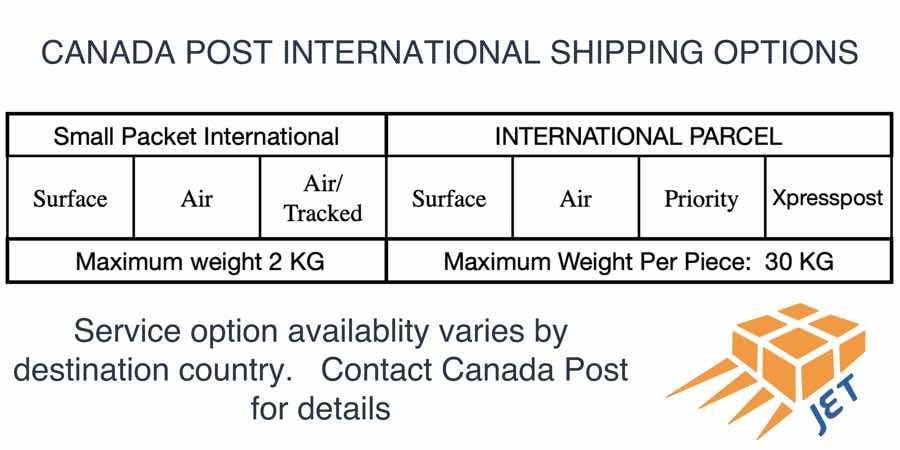 ---
Shipping packages to Panama via FedEx and UPS Canada
FedEx and UPS are the largest carriers in North America and offer - along with DHL - dependable air express services from Toronto, Vancouver, Calgary, Montreal, Ottawa and all of Canada to Panama.
FedEx and UPS shipping options to Panama
International express priority to Panama
International economy shipping air from Canada
See below: Required information for a shipping quote to Panama from Canada
---
Delivery between Panama and Canada via Jet Worldwide
Jet Worldwide: A trusted brand offering international shipping for over 35 years!
Jet Worldwide offers options for shipping between Panama and Canada for parcels, pallets, and online orders
Jet Worldwide offers transparency and logistics support. We are not shy to recommend alternative options that are better suited for your needs.
SEE SECTION BELOW: INFORMATION REQUIRED FOR A SHIPPING QUOTE
---
Delivery to Panama via Purolator Courier
Purolator Courier, a subsidiary of Canada Post, offers international parcel delivery from Canada to Panama via partners, such as UPS. Purolator is a division of Canada Post.
---
Shipping Terms to Consider When Shipping to Panama
The default option for shipping internationally from Canada is delivery duty unpaid. Common carriers use the term EXW which essentially assigns all import related costs (duty, taxes, and other fees) to the receiver/ importer. Shippers from Canada can choose to pay the import fees on behalf of the receiver via a Delivery Duty Paid (DDP) options that many carriers offer. See our blog on IncoTerms and shipping terms for packages and online orders.
The disadvantage of paying import fees on behalf of the receiver is that the bulk of the import fees are often from a value added or other taxes that the importing business may otherwise be able to claim back.
---
Customs clearance In Panama for shipping from Canada
Goods shipped to Panama must be accompanied by an invoice for customs or other supporting documents.
The nature of the "free zone" is taxes. Dividends arising from external operations, or operations executed or consumed abroad, are tax free. There are no capital investment taxes. Municipal and local taxes do not apply to firms operating in the free zone, and there are no taxes on shipments to or from the free zone from or to anywhere in the world.
---
Valuation for Goods Imported to Panama from Canada
Panama assesses import duties on the declared CIF value as the basis for import duty calculations and, in some cases, utilizes historical price information as a reference.
Panama adheres to the WTO Customs Valuation Agreement, which stipulates the methods for determining customs valuation.
---
Duty for Goods Shipped from Canada to Panama
Goods that qualify as Canadian origin as defined under the Canada–Panama Free Trade Agreement can clear duty free. The average duty rate for goods import to Panama is around 12% and is amongst the lowest in the region.
Duty Plus 7%: In addition to duty (and even if duty free) all imports into Panama are subject to a 7 percent transfer or value-added tax (ITBM) levied on the CIF value, plus import duty and other handling charges. Some items excluded from the ITBM tax include pharmaceuticals, food, and school supplies.
---
Carrier Options for Shipping from Panama TO Canada
The common carrier shipping options from Panama to Canada include the Panama Post/ Correos (imported and delivered by Canada Post), DHL, FedEx and UPS.
FedEx and UPS Shipping Options from Panama to Canada Include:
International air express to Canada from Panama
International economy air shipping to Canada
See below: Information required for a quote shipping Canada from Panama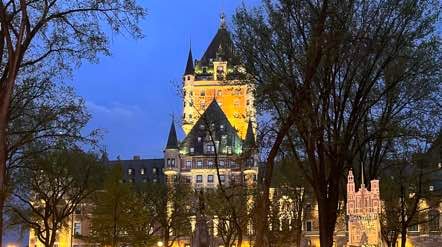 ---
Clearance of consignments from Panama to Canada
Consignments imported from Panama to Canada are subject to duty and taxes. Most imports valued under CAD 20 can be cleared duty-free and tax-free. Shipments under CAD 3 300 can be imported under Courier Low-Value Shipment (CLVS) processes.
Consignments containing Panama origin goods may benefit from preferential duty free entry under the Canadian Panama free trade agreement.
Up to CAD 20 and under: duty- and tax-free
Duty and taxes apply when importing goods valued over CAD 20.
Contact Jet's logistics team to get an estimate of import fees (for parcels shipped via our service).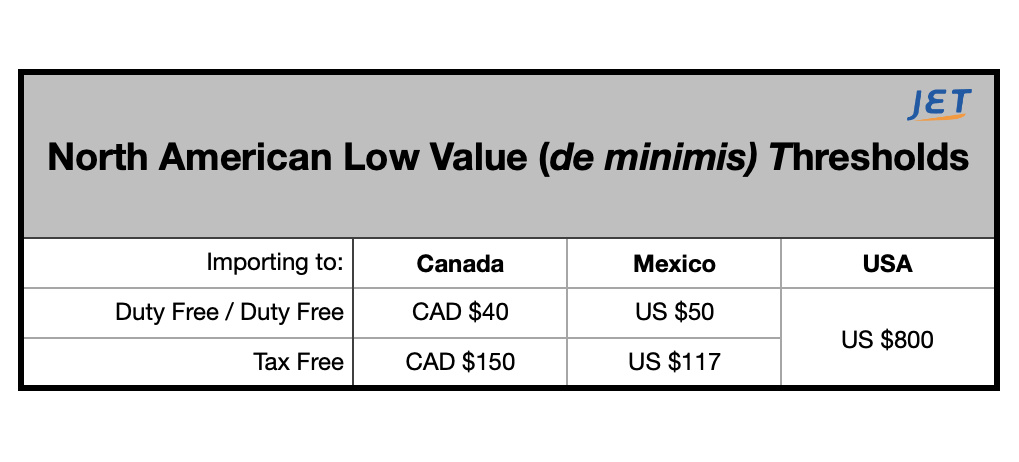 Common Canadian Import Fees for Shipments from Panama
Common import fees for consignments shipped via air to Canada can include:
Duty: Items that do not otherwise qualify for preferential duty free import are assessed duty.
Tax: Consignments imported to Canada are subject to both federal and provincial sales tax.
Entry preparation fee: This fee is included for most shipments sent via express courier to Canada but consignments that require non-standard entries may be subject to additional preparation fees.
Disbursement Fee: When duty and taxes are assessed, carriers charge a fee for prepayment of such fees prior to final delivery. This type of fee averages between 2-3% of the fees paid on behalf of the consignee with a minimum fee between CA$10-$20.
---
Getting a quote for shipping between Panama and Canada.
Jet Worldwide gives access to all companies seeking shipping quotes between Panama (and all of South and Central America) and Canada for parcels pallets, and online orders. For a quote, please provide:
Your company name and contact details
Ship from Address

Ship To Address

Weight and dimensions of each piece

Item(s) being sent

Value
For a quote for shipping online orders, provide details including shipping volume, item(s) being shipped, average value and weight of each parcel. The more details the better :).
---

Read more about Jet Worldwide
Learn more about shipping from Canada
Learn more about shipping TO Canada
Reminder: The information in this blog is for general information only. Producers, shippers, exporters, importers should confirm their processes with their customs brokers, carriers and regulating authorities.