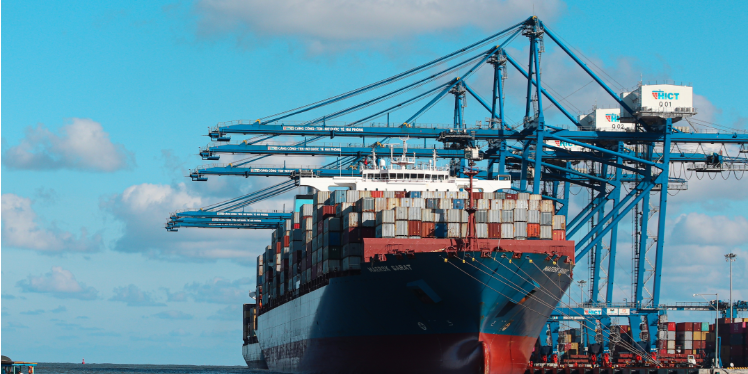 Best Economic Options Shipping Malaysia to Canada
Shipping Malaysia to Canada
When shipping Malaysia to Canada, there are several options for cargo transportation. This guide reviews both modes of cargo and carrier options within each mode. We also review Canadian import regulations, import fees and opportunity for duty free import.
What is the cheapest way to Ship Malaysia to Canada?
The cheapest shipping option from Malaysia depends primarily on the weight and dimensions of your shipment. The transit time you desire is also a big factor in the price. For individuals shipping personal goods, the local post is usually the best option. Commercial packages benefit from air courier. Sea freight is most economical for pallets and large commercial orders.
What is the best way to ship to Canada form Malaysia
This guide reviews all the modes of shipping and best carriers. The best way to ship can be via the post, courier, air freight or sea freight.
Documentation Necessary for Importing Malaysian Goods to Canada:
The basic necessary paperwork includes the waybill/ bill of lading, commercial invoice and packing list. Work your carrier and customs broker to ensure compliance with Canadian customs regulations. Read more about Canadian import regulations.
Canadian Customs Clearance:
Canadian customs regulations can be complex. It's advisable to work with a licensed customs broker who is familiar with the Canadian customs process. They can assist with customs clearance, duties, and taxes, ensuring your cargo can enter Canada without delays.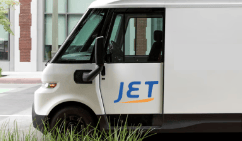 Packaging and Labeling:
Properly package and label your cargo according to international shipping standards. This is crucial for insurance and to protect your cargo. Ensure that all containers and packages have markings with tracking number, carrier and consignee.
Shipping Insurance:
Consider purchasing shipping insurance to protect your cargo in case of damage, loss, or theft during transit. Packaging is very important. The most common reason for the denial of an insurance claim is insufficient packaging. Document the packing and any damage upon delivery.
Choose a Reliable Carrier or Freight Forwarder:
A forwarder coordinates your cargo's journey shipping Malaysia to Canada. Read more about Canadian Freight Forwarders.
Transit Time and Lead Time:
Plan your shipping schedule with adequate lead time. Include some extra time for unexpected - yet not so uncommon - delays. We recommend planning a transit time for sea freight from Malaysia to Canada of around 2 months. Delivery of air courier shipments
Incoterms:
Clearly define the Incoterms in your shipping contracts to specify the responsibilities and liabilities of both parties involved. This will help avoid misunderstandings and disputes during the shipping process.
Know the HS Code of your goods
The HS Code is necessary for both export and import declarations. The classification is a key determinant of the rate of duty. Read more about HS codes.
Compliance with Regulations:
Stay informed about the latest trade regulations, tariffs, and any changes in international shipping rules between Malaysia and Canada. Compliance with these regulations is crucial to avoid any legal complications.
---
Shipping To Canada From Malaysia: Best Options
Shipping via Sea Freight to Canada from Malaysia
Ocean freight is the best option for shipping pallets and containers to Canada. Ocean is best business to business. Contact our team if you need a rate.
LCL shipping Malaysia to Canada
Less than container load (LCL) is an economical way to ship pallet cargo to Canada. In this mode, goods share container space with multiple shippers Additional transit time is necessary to allow for consolidation and de-consolidation of the freight.
FCL Shipping Malaysia to Canada
Full container load (FCL) is the fastest way to ship via ocean. This can include either a 20 foot or 40 foot container. Full utilization of a container is not always necessary to make this the best option.
Choose the Right Port for Ocean shipping Malaysia to Canada
Malaysia has several major ports, such as Port Klang and Tanjung Pelepas, which are well-connected to Canadian ports like Vancouver, Montreal, and Toronto. Selecting the appropriate port for departure and arrival is an important to reduce costs and transit times.
Shipping Air Versus Ocean from Malaysia
The challenge for smaller shipments via ocean freight are the many minimum surcharges. Cargo less than 100 kilograms can be cheaper to ship via economy air. The cost benefit of ocean are more definitive for consignments over 500 kilograms.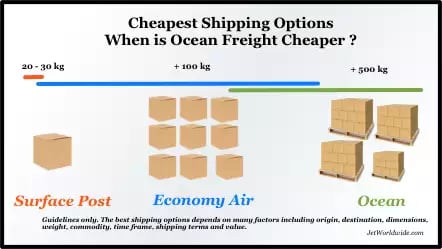 ---

Courier Options for Shipping packages to Canada from Malaysia
The common carrier options to send international from Malaysia include the Malaysian Post. This is the ideal option for individuals to use for shipping personal goods).
DHL, FedEx and UPS offer reliable shipping options. Discounts can be direct via the carrier or via one of their carrier partners.
FedEx and UPS Shipping Services to Canada from Malaysia Include:
International Priority Air Express to Canada
International economy air shipping from Malaysia
---
Shipping from Malaysia to Canada via Pos Malaysia

Malaysia's national postal service, Pos Malaysia, offers international shipping options from Malaysia to Canada. Here are a few potential options:
Pos Laju: This service offers delivery to Canada usually within 1 week
Pos Ekspres: This service offers an economical option for shipping small packages and letters to Canada. Delivery times vary depending on the destination but usually is within 3-4 weeks.
Check with Pos Malaysia directly. The most up-to-date information is available online.
---
Importing Goods to Canada Shipped from Malaysia
Goods imported to Canada over CA$20 are subject to duty and taxes. Courier consignments valued under CA$3,300 can clear via Canada's low value system (LVS).
Verifying Canadian import regulations.
Malaysian origin goods may qualify for preferential duty free entry under the CPTPP free trade agreement regardless of value.
Common import fees for consignments via air to Canada can include duty, taxes and carrier import fees. Understanding Canadian import fees.
---
Duty-free shipping from Malaysia to Canada: Low-value and duty-Free
Proof of origin documentation is not necessary in order to apply preferential tariff treatment for shipments under CAD 3,300.
Important note: Claims for preferential tariff treatment over the CAD 3300 low-value threshold must include applicable proof of origin by CPTPP . Refer to the Canadian Customs CBSA 'Origin of Goods' webpage to confirm the requirements for your shipment.
---
CARM for Importing to Canada
The Canada Border Services Agency (CBSA) Assessment and Revenue Management (CARM) portal streamlines the process of importing commercial goods.Read more about CARM
---

Shipping from Malaysia to the USA
Companies and online sellers can benefit from shipping their orders direct to the USA - and via Canada. Canada and USA form one logistics network. Read more about section 321 processes and contact our team for assistance in direct shipping and logistics support to the USA.
---

Get a Shipping quote between Malaysia and Canada
Compare quotes from various providers. Before making a decision, be sure to check out offers from different providers as quotes can vary.
Compare quotes from different forwarders (read more about Canadian freight forwarders).
Understand what's included in your quote. Most important is connecting with an actual person who can assist beyond the "click and ship."
Your quote can be either to port via ocean or to door via air.
Jet Worldwide makes it easy for companies seeking for spot quotes for economy air shipping between Canada to Malaysia.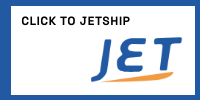 Get a Shipping Rate
……