With Brexit, the UK is one stands alone from the EU as one of Canada's leading export markets. Jet Worldwide provides low cost parcel shipping solutions for delivery to England, Wales, Scotland and the entire UK. Brexit does not change the customs clearance process for goods shipped from Canada to the UK. However, Brexit does affects goods sent to the EU via the UK.
While technically, the process for Canadian and American shippers to the UK will remain the same, H.M. Customs will be resource constrained. It is imperative that shippers to the UK follow the correct processes and provide the necessary documentation as even minor infractions could result is significant customs delays.
The government information and communication technology (ICT) 'Customs Declaration Services' programme will be tested after Brexit. The program was initiated well before Brexit and has been given a higher priority in order to avoid systematic significant disruptions.
In this blog, we review parcel shipping H.M. Customs clearance and Canadian carrier option to the UK.
HM Customs clearance process for parcel clearance from Canada
Duty free for low value parcels
Valuation for parcels to the UK
Shipping commercial samples to the UK from Canada
HM Customs Clearance for gifts
Shipping personal effects from Canada
Canadian Parcel carrier options from Canada to the UK
Canada Post
FedEx, UPS, DHL / Jet
Purolator

Canadians have many choices for shipping to London, Manchester and all the UK from Quebec, Ontario, British Colombia and all Canada.
In this blog, we review:
The importance of declaring the correct value for UK Customs
Customs clearance duty, VAT and other fees for goods shipped from Canada
Delivery company options from Canada for shipping to the UK
Clearance information Canada to UK shipments
HM Revenue and Customs clearance processes for shipping parcels from Canada to the UK are focusing on the growth of parcels. The information is provided below is for general reference. For rates and information on restrictions, contact Jet's team.
Shipments to the UK require clearly defined commodity descriptions and value. UK Custom considers the transaction value to include Cost, Insurance, Freight (CIF). The commercial invoice used for customs should include a clear description of the item(s) being sent (and H.S. code if available) and the reason for export. Also, it should be noted that the value is a "CIF value."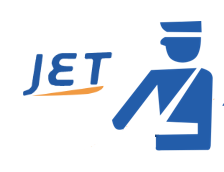 Duty Free status for low value parcels
Canadian companies can send low value international shipments to the United Kingdom can take advantage of the "de-minimus limit" for relief from payment of customs duty (below £135) and Value Added Tax/ VAT (below £15).
For Imports of "negligible value"
Up to £15 (around $25 CD) : Exempt from duty and VAT
Over £15 and up to £135: Exempt from duty. VAT is due
Over £135 (around $240 CD) : Duty and VAT due
Duty Rates to the UK from Canada
UK customs bases their duty assessment on the "CIF value" which means includes the cost of the goods (C), insurance (I) and Freight (F). The duty rates are similar to other countries with no duty for most electronics such as computers and a 12% average duty on clothing, shoes and other fashion items.
Valuation
With an influx of undervalued parcels, H.M. Customs is now taking active enforcement actions to ensure the correct declared value. When shipping to the UK, it is recommended to have supporting documents in case UK Customs challenges the declared value.
For valuation of your package to the UK, the most common method is known as the '"transactional value." Simply, what you paid or sold for the item is what should be declared to customs.
Sending Parcels containing Samples:
For companies who send sample shipments, they should be aware of the criteria necessary to qualify for exemption from duty and VAT:
Sample goods must have been "mutilated"
The commercial invoice must clearly note that the item is a mutilated sample and not for resale.
An alternative to mutilated sample is for the item(s) to be clearly marked as "sample" in indelible ink
Only single samples of each style. If shoes, only one shoe can be sent.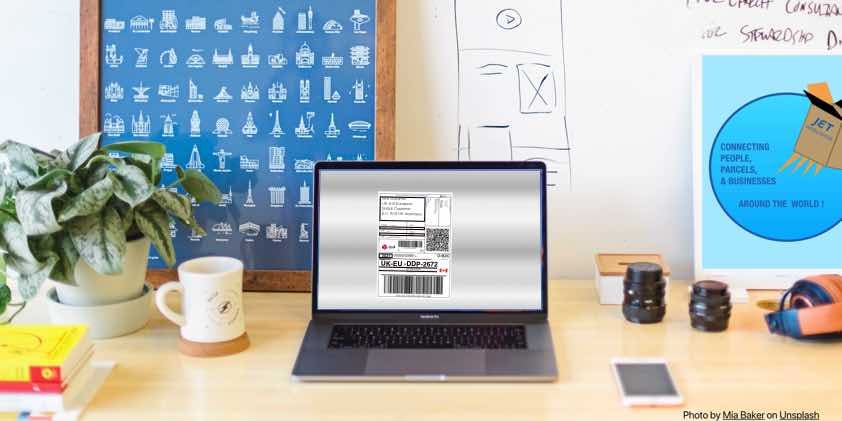 Sending Shopify parcels from Canada to the UK
The UK is a major shipping destination from Canadian e-commerce merchants using on-line shopping platforms including Shopify, Big Commerce, Wix and other sites. Canada Post offers discounts via such e-commerce shipping platforms and is the lowest cost choice for small parcels.
Canada Post Small Packet Service offers a low cost to the UK for shipments under 4 pounds / 2 kilograms.
Jet Worldwide offers low cost parcel delivery from Canada to the UK for larger parcels shipped from Canadian e-commerce parcels.
Shipping Canadian Commercial Samples to the UK
Companies who wish to send an international shipment to the United Kingdom containing commercial or "Salesman's Samples" should note this clearly on the commercial invoice. The importation of such samples may qualify for duty relief but may be subject to special handling such as a Temporary Import. Such special procedures will result in extra clearance costs and potential clearance delays.
Shipping personal Gifts to the UK from Canada
Articles sent as "Unsolicited gifts" are acceptable and will be allowed entry free of any duty or VAT providing the shipment is valued at less than 40 UKL/ $70CD, consigned to an individual, and are individually wrapped. The parcel may contain multiple gifts as long as the individual parcels enclosed are individually tagged with the recipient's name, are individually wrapped and the value does not exceed the per person limit of 40 UKL (around $70 CD)
Shipments consigned to companies as gifts for an individual may be denied entry as gifts and will be subject to full duty and VAT.
To qualify for duty/tax free status, the gift:
Must be clearly described on the commercial invoice (a common error is when shippers describe the item only as a "gift" but does not specify what the item itself is.
Under 40 UKL (around $70 CD)
Does not contain restricted goods and are of a "non-commercial character."
Be addressed to a private individual (rather than a company)
Items subject to excise tax, such as cigarettes, perfume, toilet water, and alcohol should be avoided. They are only accepted in limited quantities and, anyway, often forbidden for transport by courier.
Parcel distribution to the UK and the EU
Jet Worldwide offers bulk H.M. Customs clearance, warehousing, pick/pack and low cost ground delivery solutions to the UK and across Europe. Pending Brexit, we have developed solutions for delivery to the EU from the UK via bonded transfer and distribution capabilities in the Netherlands and France. Contact our team for rates and information on UK and European shipping and last mile delivery solutions.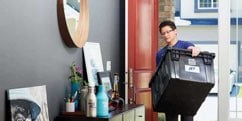 Shipping personal effects from Canada to the UK
Among our most common request is shipping personal affects to the UK. In general, our advise is as follows:
In general, bringing an extra suitcase or two is easier and - even with airline excess baggage fees - the least expensive method.
For shipping personal affects less than 100 kg, contact our team for rates.
For shipping an entire household, contact a Canadian moving specialist.
When shipping personal effects to the UK, the goods must first be approved by HM Customs (via a unique number) prior to shipping
---
Shipping UK from Canada
Carrier Delivery Company Options
Shipping to the United Kingdom via Canada Post
Canada Post's small packet service offers low cost for individuals shipping small parcels to the UK.
For shipment to the UK under 2 kg/ 4 pounds
Canada Post Small Packet International Surface UK: Uncertain delivery time
Canada Post Small Packet International Air UK
Canada Post Tracked Packet International Air UK: Delivery within 2 weeks
For parcels over 2 kg, Canada post offers the following services
Canada Post International Parcel to the UK: Surface (Uncertain delivery time)
Canada Post International Parcel to the UK: Delivery usually in 2 weeks
Canada Post Xpresspost International: Delivery within 1 week
Shipping UK via FedEx Canada and UPS Canada
FedEx and UPS are North America's largest carriers and -along with DHL - offer reliable express delivery from Canada to the UK. FedEx and UPS Canada can be expensive for small and medium sized businesses and their processes are inflexible.
Fedex and UPS Canada Delivery Options to the UK include:
Priority international express delivery to the UK in 2 -3 days
Economy international economy delivery in 3-4 days
Get a comparison quote: Contact Jet
Shipping to the UK via Purolator Canada
Purolator Courier is a leading Canadian domestic carrier. Purolator provides delivery to the UK via partner carriers, such as UPS.
Delivery from Canada to the UK also average around $150 for up to 5 pounds with Purolator. Purolator services to the UK include Purolator Express International and Purolator Express International 12 PM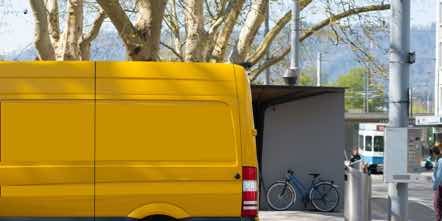 Shipping to the UK via Jet Worldwide Canada
Jet Worldwide provides low cost delivery for Canada to UK. Our network of the world's leading carriers and local agents helps Canadian companies ship parcels to and from the UK. Shipping UK from Canada? Our experts can help you find the right solution.
Jet Worldwide Canada provides delivery to the UK along with UK storage and domestic distribution to England, Wales, Scotland and Northern Ireland.