Laos and Canada are both increasingly connected as investment and trade grows between the two countries. Both countries share an abundance of natural resources (including hydro power) and depend on international trade for a large share of their economies. Shippers are seeking solutions for shipping from Laos to Canada and vice versa.
Things consider when Shipping to Laos from Canada
Import process and tariffs for goods shipped from Canada to Laos
Restricted goods to Laos
Laos Value Added Tax (VAT)
Required import documentation
Common Canadian carriers options for shipping Canada to Laos
Export declaration (CERS) for shipping high value from Canada
Export requirements for shipping from Laos to Canada
Common carrier options for shipping from Laos to Canada
Canadian Import for goods shipped from Laos
---
Disclaimer: The information in Jet Worldwide online content, including this post, is for general information only and is not intended to, constitute legal and/or tax advice. Producers, shippers, exporters, importers should confirm their processes with their customs brokers, carriers and regulating authorities. All liability with respect to actions taken or not taken based on the contents of this site are hereby expressly disclaimed. The content on this posting is provided "as is"; no representations are made that the content is error-free.
---
Import tariffs for goods shipped from Canada to Laos
Laos is a member of the World Customs Organization (WCO) and follows the global standards for classification, valuation, and assessment of duty. Customs duty is payable on imported goods as a percentage of their declared value.
Duty rates into Laos vary according to the commodity and the country of origin and are based on the commodity's 8-digit Harmonized System (HS) Code (which is in accordance with the ASEAN Harmonized Tariff Nomenclature.
View the full Lao Tariff Classification and Tariff rates
---
Restricted goods to Laos
It is important to confirm with the receiver/importer in Laos that the goods being sent are authorized for import. Many goods require prior approval and/or import licenses. Articles that can be sent without written authorization of the Ministry of Industry and Trade include:
samples
articles of no commercial value
art works, original, imported by their creators
goods imported by the diplomatic and consular corps
printed matter and press items not critical of Laos
pharmaceutical products for medical or scientific purposes only (personal pharmaceutical products are restricted)
many electronics - notably telecommunications equipment is prohibited
clothing for wedding wear and school uniforms
Note: The import pharmaceuticals, food, or chemical products requires a license from the Food and Drug Control Import Division of the Laos Food and Drug Ministry of Public Health.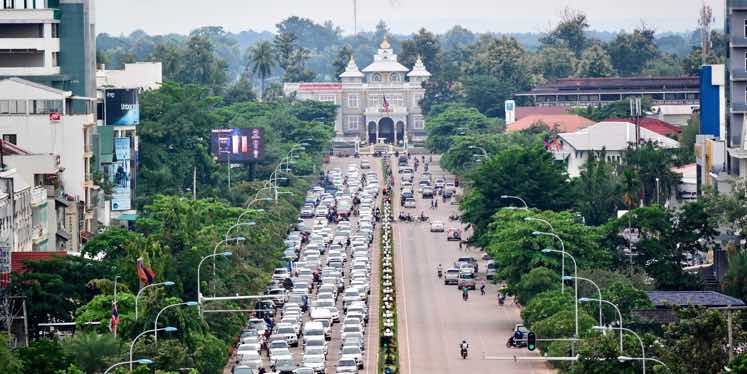 ---
Laos Value Added Tax (VAT)
In addition to duty, most shipments imported to Laos are subject a Value Added Tax (VAT) of 10%. The VAT rate is assessed on the declared value plus applicable duty. Goods that may be exempt from VAT include some medicines, vaccines, and goods related to agriculture.
Most importers - including individuals, organizations and business are required to register under the Value Added Tax system to obtain a Taxpayer Identification Number (TIN).
The Lao import tax system aims to promote imports of inputs for investment allowing businesses to able to claim back VAT.
Required Documentation for Goods Shipped to Laos from Canada
The required import paperwork to Laos for shipments form Canada can include:
Packing list
Invoice and packing list
Transport documents including waybill
Depending on the type of good, an import license or permits obtained from relevant ministries.
---
Carrier shipping option to Laos from Canada
The carrier options from Laos are essentially the same as shipping from Canada. The local postal options are largely unavailable due to the pandemic and FedEx and UPS (along with DHL) offering air shipping options.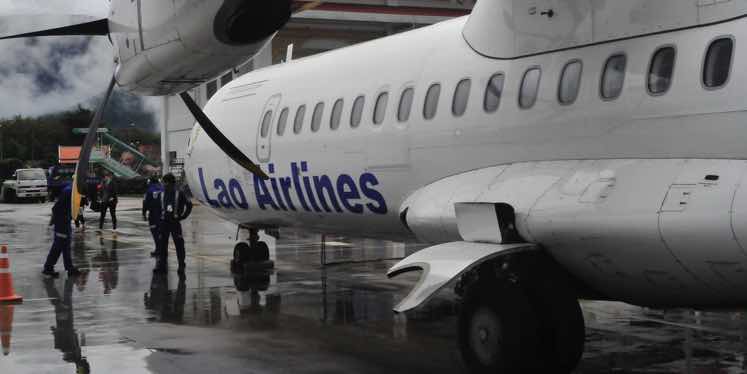 ---
Shipping to Laos via Canada Post
Canada Post small packet shipping options offers the lowest cost for individuals shipping to Laos. However, pandemic related issues has disrupted postal shipments and Canada Post services to Laos are largely unavailable.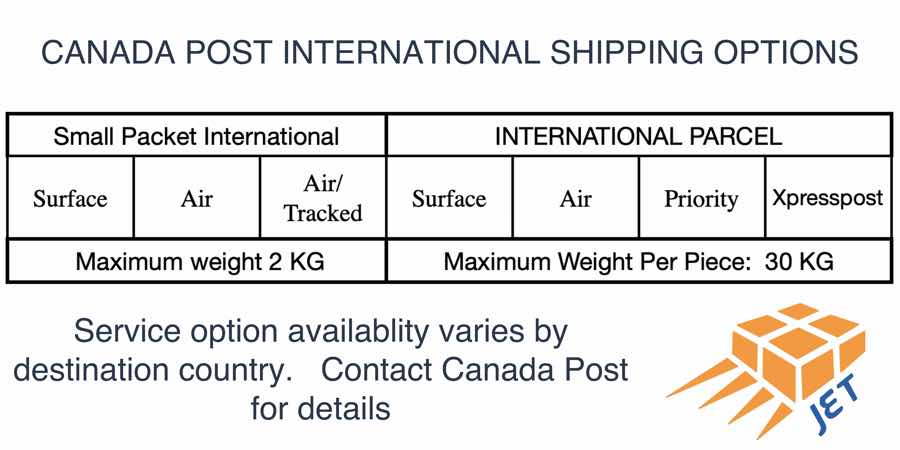 ---
Shipping to Laos via FedEx and UPS Canada
FedEx and UPS are North America's largest carriers and, along with DHL, offer reliable air shipping options to Laos.
FedEx and UPS shipping options to Laos include:
International express air shipping to Laos
International economy air shipping to Laos
Get a comparison quote for shipping to Laos
---
Shipping to Laos via Purolator
Purolator is a leading domestic carrier in Canada. They offer international shipping options via partner carriers, such as UPS.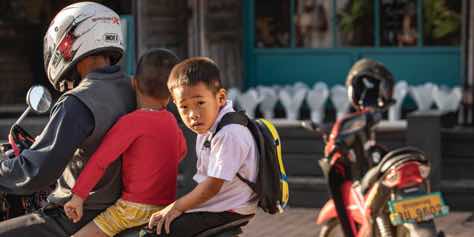 ---
International shipping to Laos via Jet Worldwide
Jet Worldwide partners with major international and regional carriers to provide unique shipping solutions from Laos to Canada.
Jet Worldwide is a trusted brand that has been providing international shipping solutions for over 35 years.




Jet Worldwide provides options for shipping between Canada and Laos for parcels, pallets and online orders.




Jet Worldwide offers transparency and world class logistics support. We are not shy about recommending alternative solutions as necessary.
---
Canadian export declaration for high-value exports to Laos
Goods valued over CA$2,000 (or otherwise restricted) must be declared prior to export via the Canadian Export Reporting Systems or CERS.
---
Shipping from Laos to Canada
Many Canadian companies need a solution for shipping product samples and other goods from Laos to Canada.
---
Export Requirements
Although a requirement by the Laos exporter, it is important for Canadian companies to understand the basic export requirements. Pre-shipment inspection may be required for exported goods.
When an export declaration is required, the required information may include:
An application for export declaration;
An import/export license (if goods are under control of the ministry or government);
An invoice of goods;
A packing list;
A certificate of country of origin and generalized system of preferences certificate of origin if applicable;
Phyto-sanitary certificate for food exports; and
Industrial products certification for industrial products.
The export of pharmaceuticals, food, or chemical products require a license from the Food and Drug Control Import Division of the Food and Drug Department of the Ministry of Public Health.
---
Importing to Canada from Laos
Canada assesses duty and taxes on using the harmonized system (HS) classification codes and declared value. Goods under CA$3,300 can benefit from express clearance processes.
The common import fees to Canada include:
Duty
Federal sales tax (GST)
Provincial sales tax (PST) based on the destination of within Canada
Carrier disbursement fee (usually around 2.5% of the value with a $15 minimum)
---

About Jet Worldwide