To help answer the many inquiries we get on Shipping to the United States from Canada, we have updated our blog on this issue. Although the USA and Canada remain one of world's largest trading partners, there are border issues to consider before sending your parcel.
In this blog, we cover three main points to consider before shipping from Montreal to the USA:
What documentation is required of Canadian shippers sending to the USA
How the value of the shipment effects American custom clearance processes
Shipping options to the USA from Canada (including jet, of course!)
---
1. Required documentation for parcels to the USA: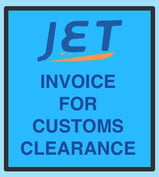 While US customs Clearance for parcels is streamlined for Canadian parcels to the USA, there are few important points to keep in mind.
All parcel shipments to the USA from Canada must be accompanied by an invoice for customs clearance.
Customs clearance is the umbrella term for the various stages of getting your items across the American border. It can involve US Customs and Border Protection but also "other government agencies" such as the Food and Drug Administration, Fish and Wildlife, etc.
Get information on your parcel including price by contacting our team.
The most important part of Customs clearance is ensuring that your shipment is accompanied by the correct paperwork (this is true for all international courier shipments!).
The basics elements of an invoice for customs include:
Date of shipment
Name, address & telephone number of shipper
Name, address & telephone number of consignee
Detailed description of item(s) being sent
Value of the item(s)
Note: When sending from Canada to the USA via parcel post, a postal customs form (CN22) must be completed. Contact Jet for assistance with your customs paperwork for your parcel to The US.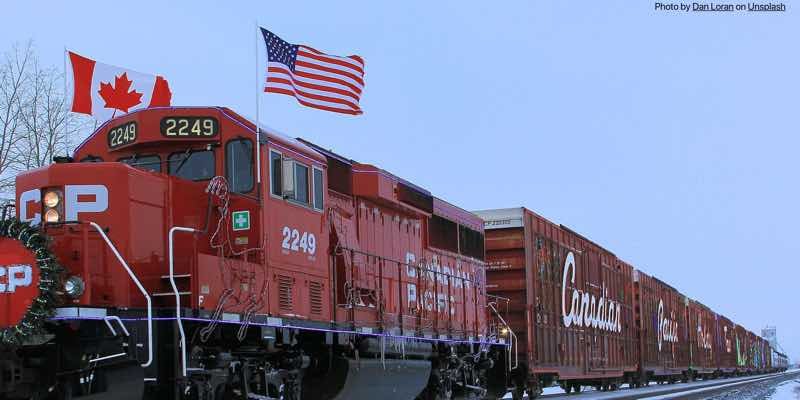 Other documents may be required when shipping parcels to the USA from Canada:
B-13:
A Canadian B-13 export declaration is not required when shipping parcels to the USA from Canada.
Prior Notice for food items:
When sending foodstuffs to the USA, you must first register with the United States Food and Drug Administration. All foodstuffs sent to the USA must include a "Prior Notice" authorization number.
Commonly referred as the "PN Number," this number must be included on the invoice along with a copy of the confirmation (which can be obtained from the FDA website).
Certificate of Origin for Items to enter duty free under NAFTA rules
For high value shipments that were manufactured in Canada or Mexico, a NAFTA certificate of origin must be included if you wish for the items to be cleared duty free.
US customs Form 3325 for Trade Show Items
If you wish to send Trade Show related items, such as displays, you must include a Customs Form 3325.
Note: Jet Worldwide provides special dedicated Trade Show Services - including dedicated time specific pickup/ delivery, repacking etc.
Paperwork for "Other Government Agencies"
There are over 40 US government departments that have unique requirements necessary for your goods to clear customs. The most common of the "other government agencies" involved in clearance of your goods include:
Department of Transportation (DOT)
Federal Communications Commission (FCC)
Environmental Protection Agency (EPA)
Food and Drug Administration (FDA)
Fish and Wildlife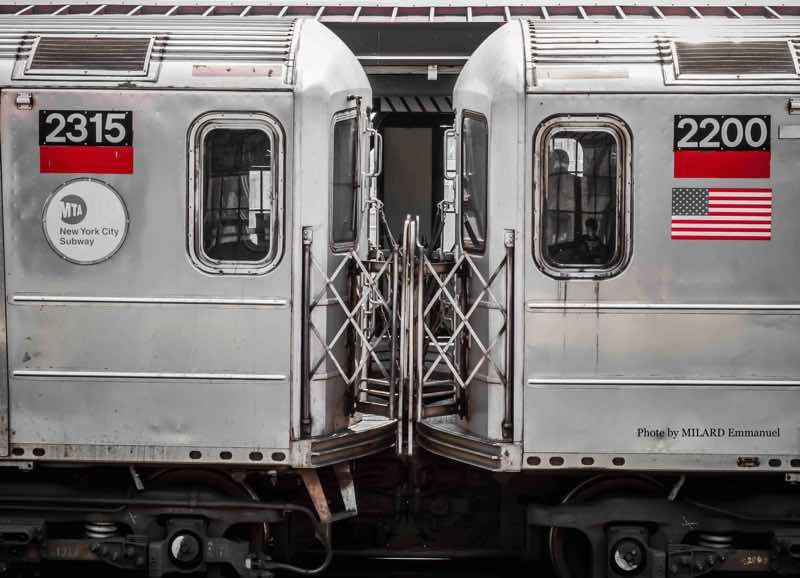 2. HOW DOES THE VALUE OF YOUR PARCEL EFFECT THE CLEARANCE IN THE USA?
Customs entries can be broadly defined in 3 categories:
Under $800:
Most shipments valued under $800 can be easily cleared duty free. The entry is referred to as a "Section 321." Have this $800 threshold is a great benefit to Canadian parcel shippers to the USA.
Over $800 but less than $2,500: Informal Entry
High volume parcel importers to the USA can manage shipments under $2,500 with little cost to the consignee. If duty fees do apply, most consignees are charged a fee of around $10 plus the applicable duty.
Over $2,500: Formal Entry
Formal Entries are much more complex and demanding. Many importers prefer to have such shipments cleared by their designated customs broker.
Note: When shipping to the USA from Canada, many shipments are subject to approval of other government agencies and - regardless of value - require a formal entry. For food items to the USA, please see note above regarding "prior notice requirements." Contact Jet for information on restricted items to the USA.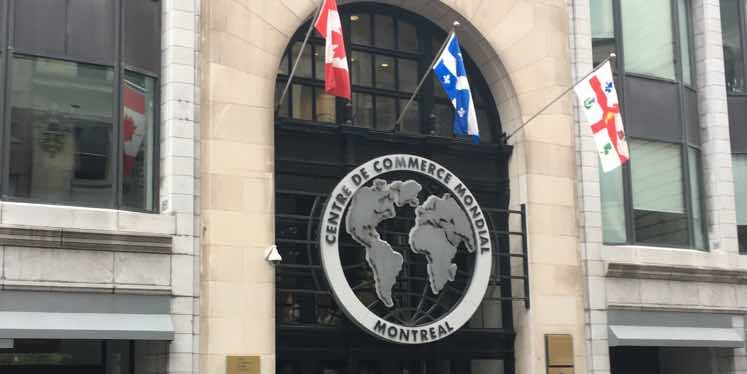 3. Carrier options for shipping parcels to the USA from Montreal:
The main options for sending parcels to the US from Canada include Canada Post (least expensive for small items), Fedex/ UPS (Good ground service but expensive express) and Jet Worldwide (economy express parcel shipping to the USA and special services).
As Canadian shippers increasingly rely on our industry leading blog, our team likewise presents unbiased advice to further our mission of connecting people, parcels and businesses around the world.
Sending with Canada Post from Montreal, Laval and Brossard to the USA: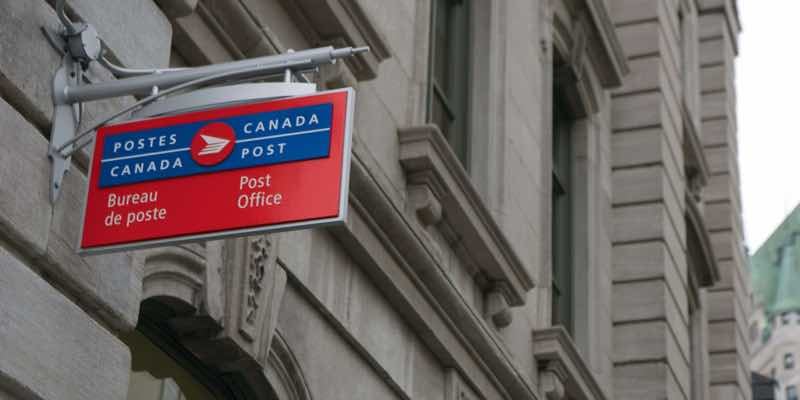 Lowest cost option for small "packets" to the USA. The service is by far the best value for small shipments but have limited tracking and customer support. Canada Post becomes less cost effective as shipments get heavier than around 3 kg.
Canada Post Parcel Delivery options to The USA include:
For parcels to The US under 2 kg
Canada Post Small Packet - USA Air
Canada Post Tracked Packet - USA: 1-2 week delivery
For parcel post shipping of shipments over 2 kg
Canada Post Expedited Parcel - USA: 1 week delivery

Canada Post Xpresspost - USA: Up to 3 business days
Get a price estimate from our team for shipping heavier parcels to The US.
Canada Post shipments are delivered by the US Postal Service. Customer service support is limited to on-line tracking only.
Delivery from Montreal region to the USA via FedEx Canada & UPS Canada
FedEx and UPS dominate the market for delivery to the USA but can be expensive for small and medium sized companies in Montreal.
The most common option for shipping parcels from the Montreal region to the USA is via FedEx and UPS Ground Service. To the Northeastern USA, the transit time for ground and air are similar. Many Montreal shippers revert to economy air when shipping to California, Seattle, Texas and other western cities.
FedEx and UPS offer cost effective ground delivery to the USA for delivery within 6 days.
Clearance of ground shipments to The USA:
For most shipments valued under $800 to the USA from Canada, ground service includes clearance (see note above on valuation). Ground service is especially cost effective for heavier parcels to the USA.
Express services include clearance entry preparation.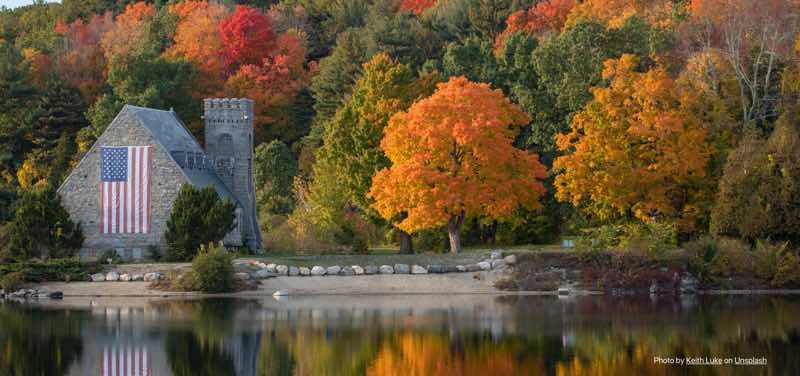 Sending to the USA via Jet Worldwide:
Jet Worldwide offers an alternative to FedEx and UPS to the USA. We have partnered with one of worlds leading carriers to provide reliable next day and economy express delivery to the USA.
Jet worldwide has a unique network across the USA that can provide dedicated pickups, storage, repacking, relabeling and domestic delivery.
Direct entry to the USA and connection to The USPS for high volume shippers via air ECCF in LGA, ORD and LAX.
Purolator Delivery to the USA from Canada:
Purolator does not have a major presence in the USA and resells the services of other carriers for their deliveries to the USA.
Note: Purolator offers parcel delivery to Canada for large e-commerce and industrial shippers in the USA. They have advanced programs for "north bound shipments." Jet can help American shippers arrange for delivery across Canada for US origin shipments.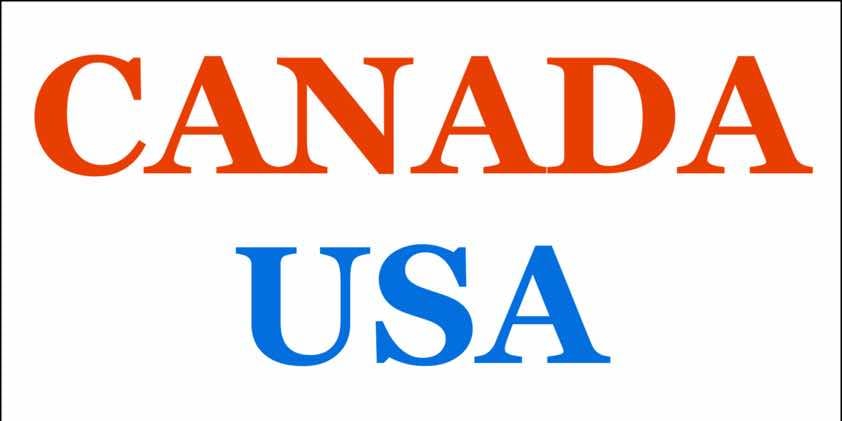 Note: The information in this blog is meant for general information. US customs regulations, and processes are complex and subject to change. You should consult with experts on your specific shipment prior to shipping your parcels to the USA.