The two islands of Trinidad and Tobago (TT) is a leading economy in the Caribbean community (CARICOM) with close ties to Canada. Economic growth has recovered thanks to various energy projects and increasing commodity prices. Canadian companies are taking advantage of TT's generally open investment policy.heavy demand for imported goods.
Jet Worldwide helps Canadian and American shippers and online merchants ship to the Caribbean.
Parcel Shipping Options to Trinidad and Tobago
This blog covers the main Canadian shipping options for shipping to Trinidad and Tobago from Canada including Canada Post, FedEx, UPS, Purolator and - of course - Jet Worldwide. This blog also explains the basic parcel clearance process in Port of Spain (the major gateway for international parcels) and a reviews the process for shipping barrels from Canada.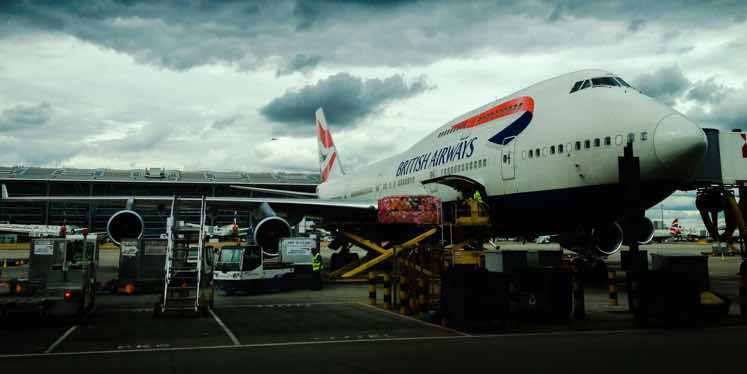 Get information on shipping alternatives to Port of Spain from the US and Canada.
Shipping packages to Trinidad and Tobago via Canada Post
Canada Post offers low cost delivery for individuals shipping small packages to Trinidad and Tobago and all of Trinidad and Tobago. Packages sent via Canada Post are imported to Trinidad and Tobago and delivered by Trinidad and Tobago Hellenic Post (the state owned provider of postal services in Trinidad and Tobago).
While the delivery time and service can be uncertain, Canada Post International Small Packet Surface Service to Trinidad and Tobago offers the lowest cost for shipping packages under 2 kg .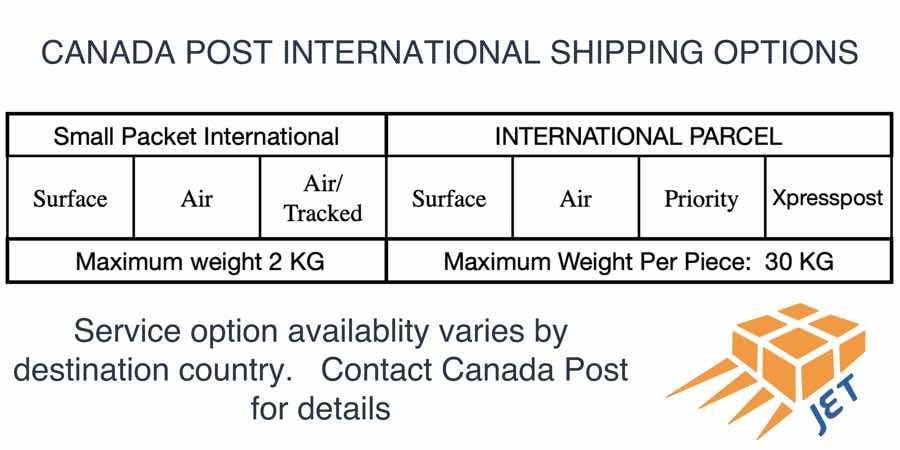 Canada Post Delivery Services to Trinidad and Tobago Include:
For shipment to Trinidad and Tobago under 2 kg
Canada Post Small Packet delivery to Trinidad and Tobago: Surface
Canada Post Small Packet Trinidad and Tobago: Air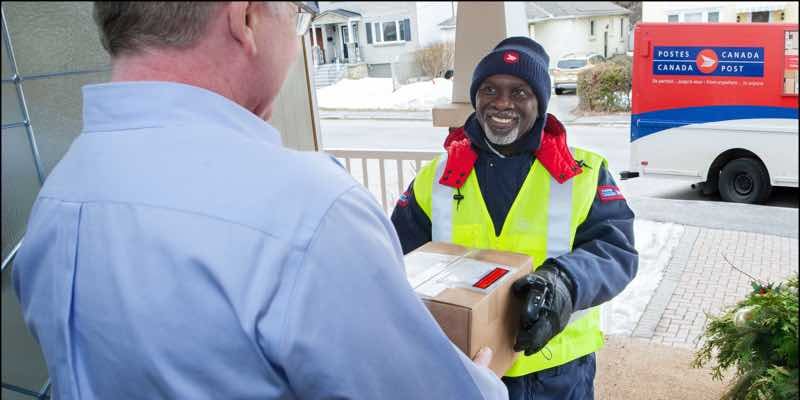 For shipping packages to Trinidad and Tobago over 2 kg
Canada Post Parcel Surface Trinidad and Tobago
Canada Post Xpresspost Trinidad and Tobago: Delivery within 2 weeks
Get quote for shipping to TT from Canada
Shipping Trinidad and Tobago via FedEx and UPS Canada
FedEx and UPS are the largest carriers in North America and offer dependable international express services from Toronto, Vancouver, Calgary, Montreal, Ottawa and all of Canada to Port of Spain and across Trinidad and Tobago. However, shipping via FedEx and UPS can be expensive for small and medium size Canadian companies.
FedEx and UPS Canadian Shipping options to Trinidad include:
International air express to Trinidad
International air economy to Trinidad
Shipping parcels to Trinidad and Tobago via Jet Worldwide
Jet Worldwide has been providing international delivery from Canada for over 35 years and offers low cost shipping Trinidad and Tobago from Canada and US.
Jet Canada provides parcel clearance and delivery services Trinidad and Tobago and across the Caribbean. We also offer special services such as dedicated pick up, Canada address receiving and forwarding.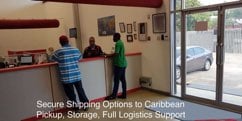 Delivery to Trinidad and Tobago via Purolator Courier
Purolator Courier, a subsidiary of Canada Post, offers international parcel delivery from Canada to Trinidad and Tobago via partners, such as UPS.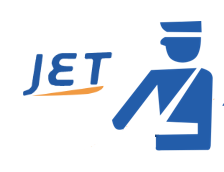 Parcel Customs Clearance for Goods sent from Canada
Trinidad and Tobago customs assessed duty and taxes on the CIF value (Cost of the goods being imported plus the cost for transportation and insurance). Trinidad and Tobago uses the Harmonized System HS codes to assess the rate of duty.
When shipping to TT, the requirements include:
The supplier's invoice.
A copy of the Airway Bill (for items transported by air) or Bill of Lading (for items transported by sea).
Import licence, for those items that are on the negative list/ restricted items.
A declaration on the C75 or C76 form if imported goods are for an ongoing demand-supply relationship between the importer and the supplier. The declaration must be signed by the importer.
Value added tax (VAT) in Trinidad and Tobago is applied for shipments from Canada. The VAT in Trinidad and Tobago is 12.5% and duty rates can be seem relatively high (often around 20%).
Online Purchase Tax
Goods purchased online from Trinidad and Tobago are subject to an "online purchase tax" of 7%. See our blog on TT's Online Purchase Tax.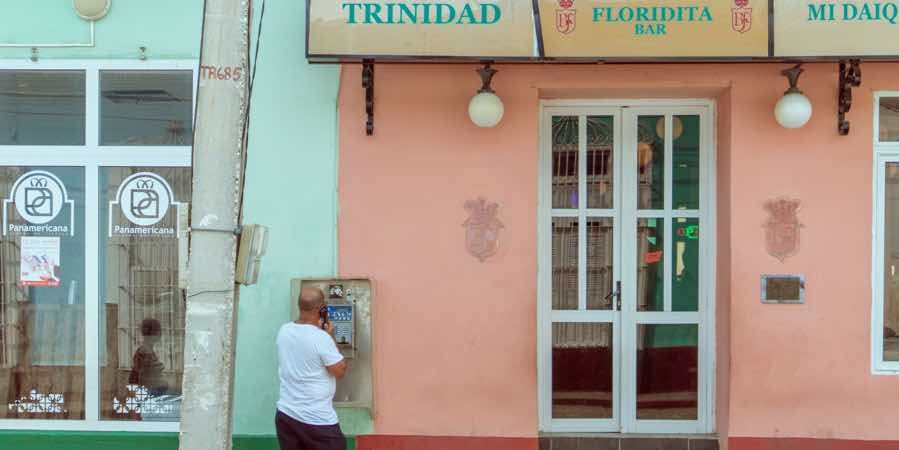 ---
Barrels via Ocean Freight to Trinidad and Tobago:
Although Jet does not provide this service, we provide this information to help assist the many requests we get from the Trinidadian Canadian community seeking low cost delivery to Trinidad and Tobago.
Jet Worldwide does not offer ocean barrel shipping to Trinidad and offer this information to assist with the many inquiries we get regarding this service.

Shipping via ocean (barrels are a common container for such shipments to Trinidad) offer the lowest cost and are the best option when you can wait a month or two (we often hear stories of delivery to Trinidad taking more than three months!) to retrieve your items. Shipping barrels from Canada is a simple process but the clearance process can be rather cumbersome (see below). When sending via ocean freight, sending in Barrels provide more security than simply sending boxes.
It is important to understand the import fees at destination as the it can have a significant effect on the the total cost. There are several qualified carriers who offer this low cost shipping option to Trinidad and Tobago.
Clearance Process for shipments arriving to Trinidad's sea ports:
The process for clearing the shipment includes the shipping agent (who are responsible for informing you that the barrel has arrived and to provide the Bill of Lading and Bill of Sight), the Port authorities and Customs and Excise.
Port of Point Lisas is a common port used to send barrels to Trinidad. Port of Point Lisas is the second major port in Trinidad and is down the west coast around 30 km south of Port of Spain.
The steps for clearance include:
* The Bill of Lading gives ownership of the barrel to the "importer of record." Often the importer gives authorization to a third party to allow clearance on their behalf (there is a fee for this service)
* The recipient of the barrel has to take the Bill of Lading to the Port's Barrel Shed 10, where the Port Authority accesses the the fees due. The Port staff will then submit to Customs the Delivery Note, Location Slip and the Port Receipt showing that all Port fees have been paid and the Bill of Sight.
* The Bill of Sight is basically a document with the owner information, package information, the name of the vessel, and a declaration by the owner verifying the contents.
* The Port staff will then bring the barrel to the Customs examination area.
* Trinidadian Customs assessment of duties and taxes will be recorded on the Bill of Sight based on original receipts or applied value.
Note: Jet Worldwide delivery service do not provide barrel ocean delivery service to Trinidad and Tobago. We are happy to provide information of providers (but do not endorse them in any way).