There are several options for shipping from Canada, and the best option for you will depend on your specific needs and priorities. Some factors to consider when choosing a shipping method include the size and weight of your package, the distance it needs to travel, the speed at which you need it to arrive, and the cost.
Some common options for shipping from Canada include:
Canada Post: This is a cost-effective option for shipping to Mexico. Canada Post offers a range of services, including small packet (up to 2 kilograms), Surface, Air and Xpresspost
Courier companies: There are many courier companies that offer shipping services from Canada, including FedEx, UPS, and DHL. These companies tend to be more expensive than Canada Post, but they offer faster delivery times and a wider range of services, such as tracking and insurance.
Partner carriers: Shippers can often get lower costs and more support via one a partner - or reseller- of the major carriers. Get a comparison shipping quote to Mexico from Canada.
Freight companies: If you are shipping a large or heavy package, or if you need to ship to a location that is not easily accessible by other carriers, you may want to consider using a freight company. Freight companies specialize in shipping large and heavy items, and they offer a range of services, including air, land, and sea transportation.
Ultimately, the best way to ship Canada to Mexico will depend on your specific needs and priorities. It is a good idea to compare rates and services from several different carriers to find the option that works best for you.
Complete shipping guide to Mexico
Import clearance to Mexico for Shipments from Canada
In Mexico, customs clearance refers to the process of importing goods across the border into the country. This process is regulated by the Mexican government through its customs agency, known as the Administración General de Aduanas (AGA).
Before shipping, make sure the consignee will be able to import the goods into Mexico. Some steps they may need to follow:
Obtain a permit from the AGA: Depending on the type of goods being importing, you may need to obtain a specific permit or license from the AGA. This is particularly the case for goods that are subject to certain restrictions or regulations, such as textiles and controlled substances.

Declare the goods: Goods need to be declared to the AGA along with any required documents, such as required permits, proof of ownership and bill of lading.

Pay duties and taxes: Depending on the type and value of the goods you are importing, you may be required to pay duties and taxes to the AGA. These fees are based on the tariff classification of the goods and are generally calculated as a percentage of the value of the goods.

Duty Exemption (De minimis Value):

$117 USD

Duty Calculation Method:

Based on HS Code, Value, and country of origin

Tax Exemption (De minimis Value):

$50 USD

TAX (VAT / IVA):

16%: Standard rate

Clear your goods through customs: After you have declared your goods and paid any applicable duties and taxes, the AGA will review your documentation and either approve or reject your import request. If approved, you will be given a clearance certificate and can take possession of your goods.
It is important to note that customs clearance in Mexico can be a complex and time-consuming process, and it is recommended to seek the assistance of a customs broker or other experienced professional to ensure that all necessary steps are followed correctly.
Read more:
Learn more about valuation and declared valued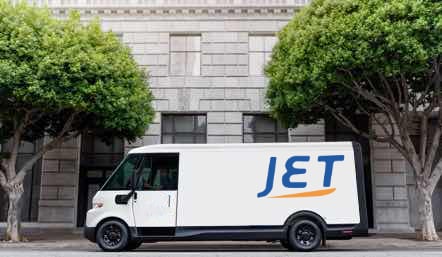 ---
Get help to plan, coordinate, and manage the movement of goods, services, and information between Canada and Mexico. Ensure your products and services are delivered to the right place at the right time. Let our supply chain management team help you coordinate the flow of goods and services from the point of origin to the point of consumption.