As cross border trade has been the subject of geopolitical headlines, American's northern neighbour, Canada, is increasingly recognized for the opportunity it represents. US merchants are coming to realize that the greatest opportunities are right next door. American businesses are increasingly looking to export and, when they do, Canada is the best place to start.
Long border - deep in trade
America's Northern border with Canada is the longest international border in the world measuring over 5,000 miles. Canada remains a leading export market from the US with billions of dollars in goods exported each year.
Large commodity trade for goods and services
US trade to Canada is dominated by large commodity exports in industrial sectors that include agriculture, vehicles, machinery, energy and plastics. Furthermore, US exports of services to Canada total over $50 billion per year in sectors that include travel, intellectual property and professional services.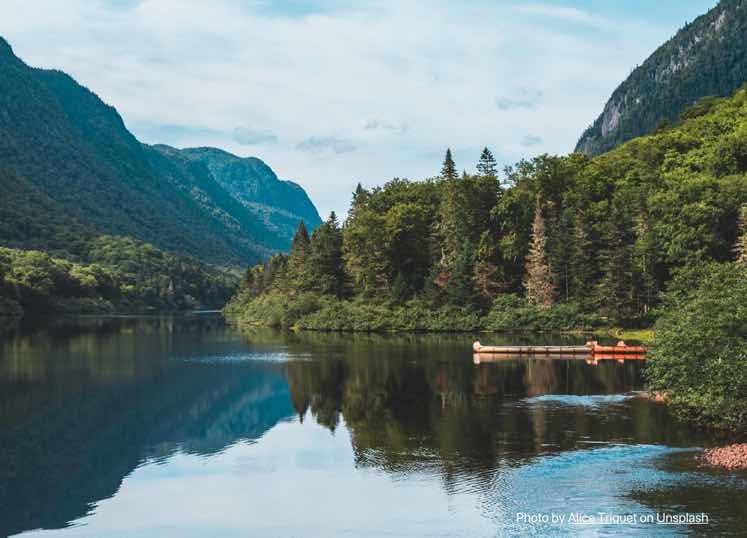 Transitioning from commodities to e-commerce
With the growth of e-commerce, American online merchants are now increasingly looking at shipping to Canada. Business to business (B2B) and consumers (B2C) online interactions to Canada represent a huge opportunity for US e-commerce merchants. Canadian businesses looking online to purchase supplies that are used in their products and services. Shipping Canada from US presents great opportunity in both countries.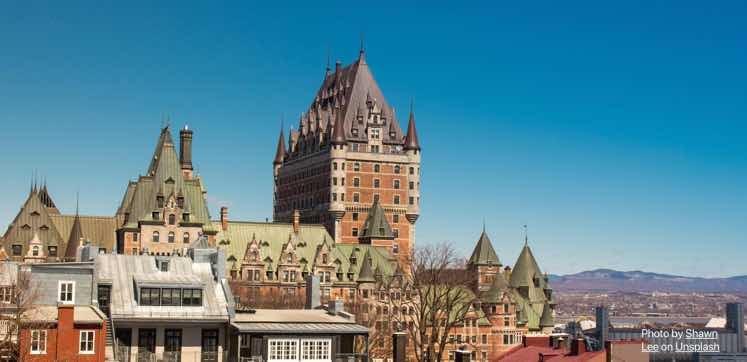 Jet Worldwide provides American merchants shipping options to Canada to facilitate their e-commerce procurement / online sales to Canada.
Shipping Parcels from the US to Canada
Things to Consider
Customs, Duties, taxes and import fees to Canada:
Free trade to Canada… but not for parcels
New shippers to Canada are surprised to learn that parcels shipped from the US to Canada are subject to duty and regulatory compliance issues. The NAFTA free trade agreement - including the new NAFTA/ USMCA - allows for duty free status only for goods that meet the "rules of origin." Shipping Canada from US for parcels mostly involves different clearance (LVS) processes.
The vast majority of items shipped via parcel from the US to Canada are not certified as meeting NAFTA rules of origin and thus not granted tax free entry to Canada.
Parcels shipped from the US to Canada are subject to duty and taxes
The vast majority of parcels shipped to the US are subject to import clearance duty and taxes.
Shipment that can be cleared duty free to Canada include:
Shipments valued under $20 CAD (around $15 US)
Shipments with a NAFTA Certificate of Origin*
The new NAFTA/ USMCA raises the duty free/ tax free threshold to $40 CAD, while establishing a new limit of $150 CAD exempting duties only.
See our latest blog on the NAFTA/ USMCA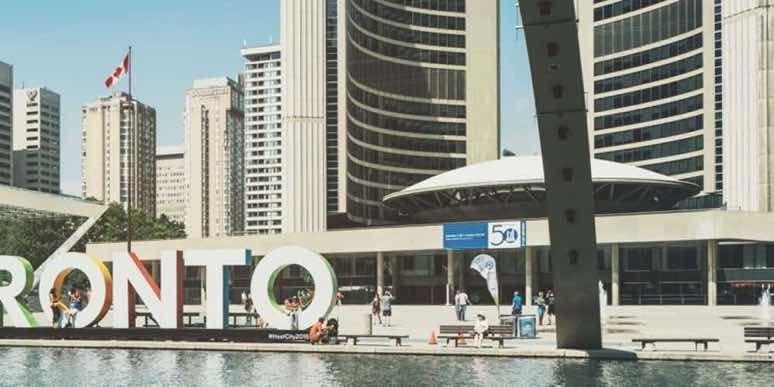 Single Entry for a consolidation of Parcels to Canada
Most large volume shippers to Canada establish themselves with Canada Customs as a "foreign importer of record." Using this designation, shippers to Canada can benefit from a single customs entry for multiple shipments. This form of entry consolidates all the various packages which greatly reduces the cost of having to do a single entry for each parcel.
Single Entry for each parcel
Most carriers to Canada - including FedEx and UPS - utilize the Low Value System (LVS) system of clearance. The LVA system process allows for express clearance and for the classification and duty to be assessed following the provisional clearance.
In addition to the duty and taxes, carriers charge fees related to the clearance and prepayment of duty. This fee is most commonly calculated on the amount of duty and taxes with the minimum charge averaging around $10 CAD per parcel.
Shipping Canada from US
Parcel Carrier Shipping Options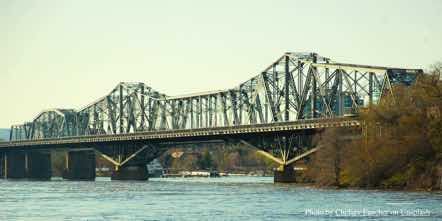 Shipping from the US to Canada: USPS Options
Canada is the largest international destination for US Postal parcels. USPS offers a great choice for shipping to Canada. Among the most popular US Postal post options from Texas is the International Flat Rate Boxes to Canada. Shipping Canada from US via USPS are delivered by Canada Post.
The largest international destination for USPS parcels is to Canada. For e-commerce shippers using Shopify and e-bay, the flat rate boxes are a popular choice.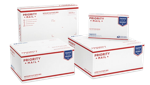 USPS Flat rate boxes to Canada - Delivery within 2-3 weeks
Up to 20 pounds
Priority Mail International Large Flat Rate Box: est. cost US$64
Priority Mail International Medium Flat Rate Box: est. cost US$49
Up to 4 Pounds
Priority Mail International Small Flat Rate Box: est. cost

US$26
Priority Mail International DVD Flat Rate priced box: est. cost

US$26
Priority Mail International Large Video Flat Rate priced box: est. cost

US$26
For e-commerce sellers using Shopify, USPS offers value for small parcels. Contact Jet for shipping large parcels from the US to Canada.
USPS Global Express Guaranteed to Canada
Delivery via USPS partner FedEx Canada
Delivery in 1-3 business days
Can be less expensive than using FedEx Directly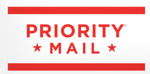 USPS Priority Mail Express International
Delivery in 3-5 business days from the US to major Canadian cities
Estimated average cost: US$68
USPS Priority Mail International to Canada
Delivery in 2-3 weeks to Canada
Estimated average cost varies with weight
USPS shipments from the US are imported to Canada and delivered via Canada Post.
Canada Post has strong domestic capabilities with a commanding market share for at home deliveries.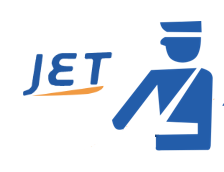 Importing parcels from the US to Canada via Canada Post
All parcels mailed to Canada are potentially subject to duty and/or taxes. . Canadian Customs (CBSA) collects provincial sales taxes (PST) and Harmonized Sales Taxes (HST) according to the province of residence on most taxable imports valued at over CA$20.
Dutiable and taxable items mailed to Canada are subject to a handling fee of CA$9.95 per dutiable or taxable parcel. If charges are applied, the parcel will be delivered along with a CBSA Invoice (E14). Canada Post collects the fees on behalf of the CBSA and accepts payment online via credit card and other methods.
Shipping from the US to Canada via FedEx or UPS
FedEx and UPS are North America's largest carriers and they offer reliable Canadian parcel delivery via their Canadian affiliates. FedEx and UPS international ground shipping to Canada is a great option for larger parcels but do not include customs clearance.
FedEx USA shipping options to Canada Include:
FedEx International Priority to Canada: 1-2 business days
FedEx International Economy Canada: 2-3 business days
FedEx International Ground Canada from the US: Up to 6 business days
Get a price estimate to compare parcel shipping costs to Canada
UPS USA shipping options to Canada Include:
UPS Worldwide Express: Morning delivery to main cities
UPS Worldwide Saver: End of day delivery to main cities
UPS Worldwide Expedited: 2 Day delivery to main cities
UPS Standard to Canada: Up to 6 days Ground
Clearance and Entry Fees to Canada via UPS and FedEx
Carrier clearance fees in Canada vary by the service type. Jet can help US shippers minimize these fees through single entry consolidated entry. Jet Worldwide can receive and store shipments from the US in Canadian facilities for on-demand distribution within each province and throughout Canada.
Typically, there are three elements to standard parcel clearance:
Entry preparation
No charge for express shipments
Charge for ground shipments based on value of shipment (see below)
Duty
Calculated using the H.S. classification and can be as high as 20% for clothing
Many are surprised to learn of duties and how NAFTA country of origin duty free is rarely used for parcel shipments from the USA to Canada.
Taxes
GST, HST, PST: Sales tax is applied based on destination of parcel
Prepayment of duty fees
If duty and taxes are paid, FedEx and UPS charge for "prepayment" of these fees.
The charge for payment is usually around 3% of the amount prepaid with minimum charge of between CA$7 and CA$15.

US Shipping to Canada via innovative delivery solutions
See below on our reverse logistics processes Canada to US
In general, express shipments to Canada are not charged an entry preparation fee by the carrier. However, ground shipments sent via FedEx and UPS to Canada are subject to an entry preparation fee.
Sample Clearance fees for Ground Shipments sent to Canada
Here are some approximate charges for entry preparation sent via FedEx or UPS ground to Canada. Entry preparation fees and processes are very similar regardless of ground carrier.
Approximate Entry Preparation Fees for US Ground Shipments to Canada:
Parcel Import Value up to $40: CA$7
Parcel Import Value up to $60: CA$16
Parcel Import Value up to $100: CA$20
Parcel Import Value up to $200: CA$30
Parcel Import Value up to $1,000: CA$51
Up to date FedEx ground and UPS ground entry preparation fees can be found online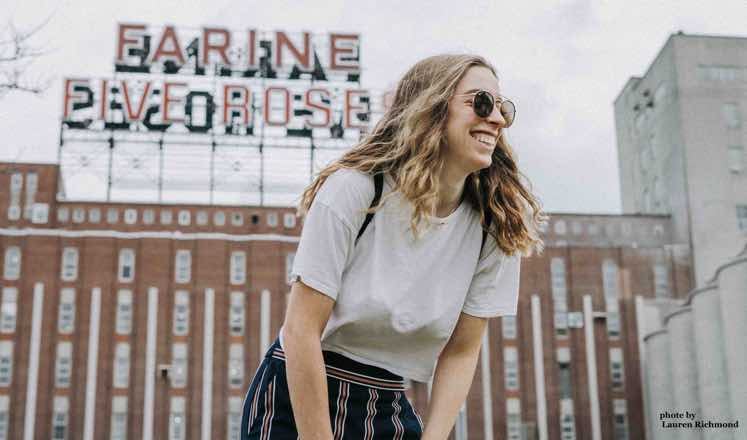 Shipping a group of parcels consolidated for clearance
For many shippers, sending "pallets of parcels" to Canada via LTL/ truck using a single customs entry and Canadian ground distribution is the best choice. Purolator International, a Canadian based carrier, offers this break bulk service for large industrial and e-commerce merchants shipping from the US to Canada.
Shipping Options via Jet Worldwide
As this blog (hopefully) conveys, Jet Worldwide offers a consultative approach to help US shippers find the best carrier and clearance options to Canada. Jet partners with local US agents as well as major international carriers to move goods.
Jet Worldwide Services include:
Economy express parcel delivery to Canada from the US
Canada warehousing and distribution
Canadian parcel receiving and return services
Shipper consulting services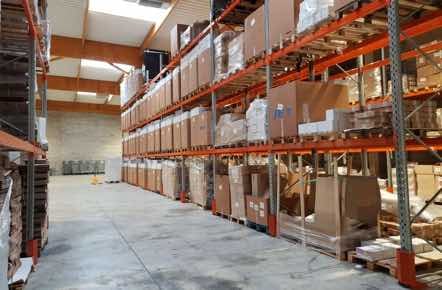 Canadian storage and distribution
For information on Canadian warehouse and distribution solutions, contact our parcel logistics team.
Sending Shopify parcels from the US to Canada
Canada is the largest international market for most US based e-commerce merchants using on-line shopping platforms including Shopify, Big Commerce, Wix and other sites. USPS offers discounts via such e-commerce shipping platforms and is the lowest cost choice for small parcels.
Jet Worldwide offers low cost parcel delivery to Canada from US for larger parcels shipped via e-commerce parcels. And Canada to US reverse logistics (see below).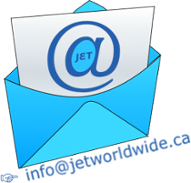 Note on NAFTA rules of origin/ NAFTA
For single order/ cross border parcels sent to Canada that are valued under $1,000 US, a simple declaration on the customs invoice is sufficient to seek duty free status. However, we advise American shippers to be aware of the NAFTA rules of origin. US companies should consult the U.S. Department of Commerce's NAFTA Certificate of Origin guidelines.
In the United States, the exporter is required to retain either the original or a copy of the Certificate for five years from the date of signature. The importer is required to retain the Certificate and all other relevant documentation for five years after the importation of the goods. Adequate records relating to the goods, and their materials and production must support the facts asserted in the Certificate. Mexican exporters must maintain a copy of the Certificate for 10 years. Canadian importers and exporters are required to keep the
Reverse logistics: Shipping Returns from Canada to the US
Handling returns in Canada is a key aspect to a successful e-commerce strategy. Jet Worldwide can assist shippers to manage small to enterprise return programs from Canada back to the US. For a review and a proposal on how to manage your parcel returns from Canada, contact our reverse logistics team.
Our processes can be built to your specifications to include defining and processes to handle replenishment orders, return material, non-conformance, and documented disposal.
Jet Worldwide: Canadian Shipping Experts for over 35 years