Canadian online shoppers are increasingly ordering from international e-commerce sites - especially those tailored to the Canadian market. Jet Worldwide assists online companies with logistics support for their online orders shipping direct from Canada.
Here are some ways Jet Worldwide assists online merchants selling to Canadians. Review the basics of shipping to Canada.
1. Delivery options
Having a standard and express option to Canada helps drive conversions and customer loyalty. For most online platforms, the standard low-cost options include trusted postal brands like USPS or Canada Post, while the express options include FedEx and UPS.
Jet Worldwide can assist you by finding express shipping solutions or warehousing a limited number of high-demand items that can be shipped on demand directly within Canada.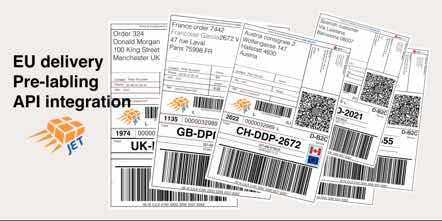 ---
2. Incorporate duty and taxes prior to check out
Buyers expect to know the full costs - or at least an accurate estimate - when buying from international sites. Studies show that the majority of potential buyers will abandon their cart if the duty rates are not clearly communicated. In addition, having this cost pre-paid assists in the shipping clearance processes.

Jet Worldwide can assist you by estimating and minimizing import fees. Strategies can include setting you up as a foreign importer of record, being aware of the duty-free thresholds (de minimis value) and taking advantage of preferential duty-free entry when ever possible.
---
3. Hassle-free returns
Canadian shoppers expect sellers to offer efficient return processes. Having flexible return processes gives confidence for first-time buyers and builds loyalty for returning customers.
Jet Worldwide can provide international online retailers with local Canadian addresses, labeling and standard operating processes of return merchandise.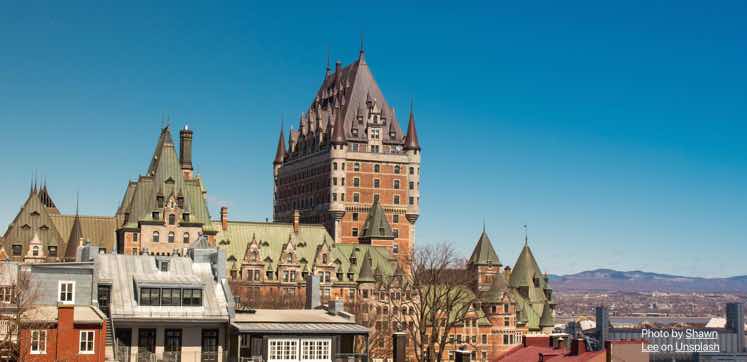 ---
4. French language support for Canadian online orders
While fully translated websites can be impractical, having French-language support for important elements - such as a return policy and forms - can add credibility and level of respect to the local market.
Being based in Quebec, Jet Worldwide is uniquely positioned to provide French-language support via translation, web video production and phone services.
Learn more from Jet's Logistics Experts :
Disclaimer: The information in this blog is for general information only. Producers, shippers, exporters, importers should confirm their processes with their customs brokers, carriers and regulating authorities.