As American online e-commerce to Canada has grown, companies are seeking return solutions. The rate of shipments returned to US merchants has risen to an estimated 8 -10%. US manufacturer and retailers are looking for ways to manage better serve the Canadian market with new more efficient return processes.
Jet Worldwide offers US companies Canadian simple return processes with a Canadian address, receipt and return process defined by our customer. Obtain an address in Canada to where you customers can send their returns.
NEED A CANADIAN COMPANY TO RECEIVE AND SHIP YOUR GOOD?
CANADIAN RECEIVING ADDRESSES TO RECEIVE, STORE, AND SHIP
Reverse logistics has been gaining attention as dealing with the online customer requirements in a timely and cost-effective manner.
The challenge often for Canada returns is the small scale.
Total sales to Canada usually represent about 10% of US volume with "10% of 10%" needing a solution in Canada.
Jet's solutions include simple small scale Canadian reverse logistics that suite the majority of demand for US online merchants needing to manage their Canadian returns.
Handling returns in Canada is a key aspect to a successful e-commerce strategy. Our processes can be built to your specifications by defining best practices to:
processes to handle replenishment orders
return material
non-conformance
and documented disposal
Jet Canada provides what international companies need in Canada: A reliable partner who offers transparent solutions for their Canadian international logistics.
Simple Canadian Address for Simple Canadian Return Processes
All that being said, "reverse logistics" for many is simply corporate speak. Our requests are more along the lines of "can you provide us an address in Canada to where we can have our returns sent to?" And from receipt, the options easily defined as to when to return to the US (or France, Europe, China etc.) and store for future Canadian order, or disposal.
Simple processes for low cost of Canadian online returns
In many cases, US and other international shippers simply need an address in Canada to provide to their customers to confirm a return. For e-commerce online sales and returns to Canada, having the process itself is more value than the item(s) being returned.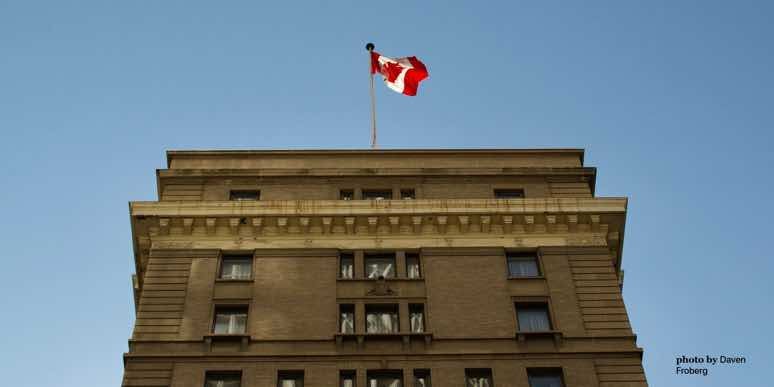 Data of the return is often more valuable than the return itself
The data confirming the return status is often the real value international companies are seeking for their Canadian returns. While physical returns to the US can be done via low cost ground, the cost of international returns to the UK, China, Korea and South America often dictate the return items be donated, disposed or repurposed.
Warranty Management for Canadian clients
Jet can serve as you bi-lingual Canadian service warranty manager. Our staff, processes and management can serve as full support to your in-house management in real time and in Canada. Our goal it to lower your costs AND provide more effective service for faster turnaround and lower repeat return rate.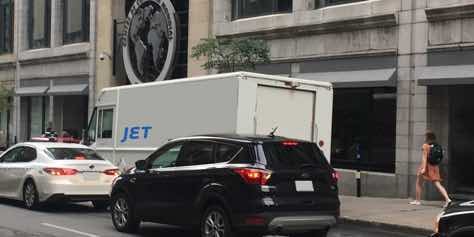 Jet Worldwide Canada provides small scale return solutions for lower volume reverse logistics solutions that do not require US companies to established fixed cost assets in Canada.
Defective Part Management
For most US companies, shipping defective parts to Canada is small as a total cost but large unit costs. Jet Worldwide provides small warehousing solutions to store small quantities that can be replenished anywhere in Canada within 24 hours. We can provide solutions for higher volume parts to minimize other storage costs leaving lower volumes at larger US based warehousing.
Part Harvesting and Component breakdown
For some whole units, it is more efficient to sell off and/or return valuable elements and discard of the larger unit. Parts can also be repositioned to liquidate them so they can be ecologically disposed of or retrofitted to a new purpose.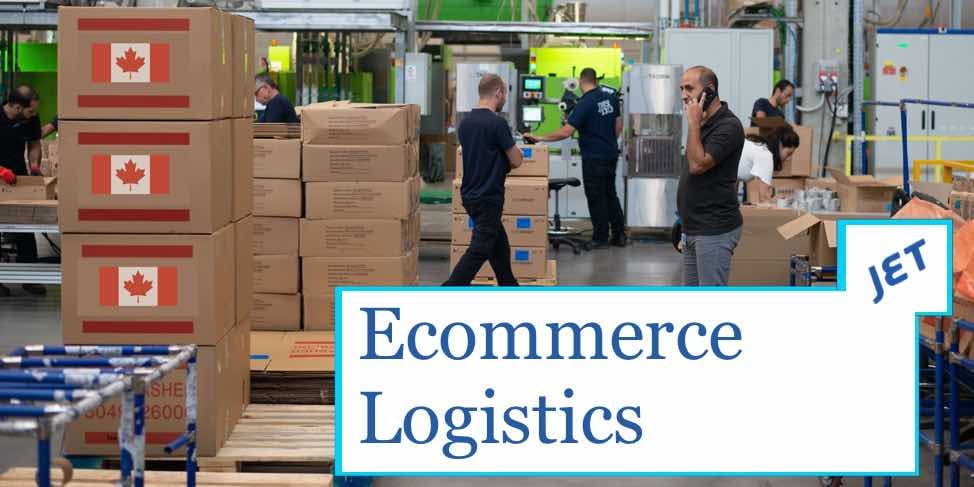 Shipping Returns from Canada back to the USA
Most items returned from Canada to the US can be entered duty free using a variety of processes. US goods being returned can be assigned a specific H.S. Code or goods valued under $800 can be entered under Section 321. Sometimes it can be best not to consolidate the shipments under 1 master entry and instead assign a unique waybill for each shipment being returned.
Jet Worldwide can assist shippers to manage small to enterprise return programs from Canada back to the US. For a review and a proposal on how to manage your parcel returns from Canada, contact our reverse logistics team.