Express (ECCF) versus Cargo (CFS) Clearance for e-commerce parcel USA Import
Despite all the headlines regarding tariffs and barriers, the USA remains the world's most open market when it comes to individual order/ cross border e-commerce. Jet Worldwide works with e-tetailers and retailers who "sell here but source from there." Cross border clearance processes for individual orders fall under a special provision of customs regulations (CFR Part 128). Express Consignment processes for e-commerce parcels are not readily known to most traditional customs brokers.
Jet Worldwide can also help companies develop "single importer of record" processes to minimize the ECCF Fees and CFS delays.
Are you are a retailer seeking to understand section 321/ ECCF duty free import processes? Contact our team for a confidential review.
Most traditional logistics professionals lack the knowledge of Section 321 ECCF processes that - at their core - are very simple.
Section 321: Type 11 or Type 86?
UPDATED PARCEL IMPORT PROCESSES IN 2020!
US customs / CBP is conducting tests to authorize a new Section 321 de minimis entry process by creating a new entry type (entry type "86" ) through their automated (ACE) system. The ACE Entry Type 86 will create a way to submit low-valued shipments without an ECCF (see ECCF explanation below). It will also be away to clear low value shipments that are subject to approval of other government agencies such as the Food and Drug Administration (FDA).
Customs has been working on "one window clearance" processes that incorporates the requirements of other government agencies. In customs parlance, they are referred to as "Partner Government Agencies" or PGA's. Type 86 extends the "one window clearance" processes to include low value section 321.
For the majority of direct order shipments:
No H.S. Code Required
No duty
No complicated duty drawbacks, bonds, formal entries
Clearance and recover within 24 hours (using an ECCF)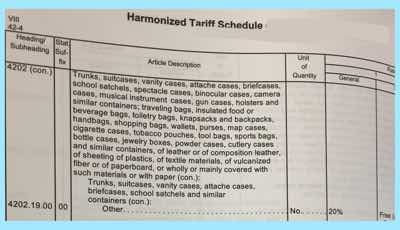 Parcel Clearance Processes to the USA for FedEx and UPS
FedEx, UPS and DHL all take advantage of Express Consignment Clearance processes under Part 128 of the Express Consignment regulations. This allows them to efficiently clear millions of parcels per day to the USA duty free.
Parcel Clearance Processes for everyone else - via USPS
Most retailers we speak to are searching for ways to import high parcel volumes direct from their suppliers and overseas warehouses to the USA to take advantage of USPS last mile delivery (usually via USPS Global Direct Entry) delivery. Traditional retailers are still beholden to ocean/ truck/ warehouse/ pick-pack/ final mile processes but, as are seeing new "direct order/ cross border" possibilities.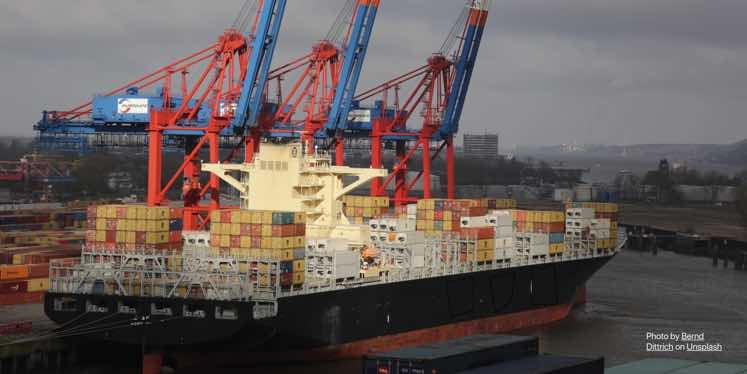 Direct Global entry via USPS via Ocean and Section 321:
Cross border e-commerce shipments are increasingly transitioning to ocean shipments. Using Section 321 type 86 entries, e-commerce merchants can clear e-commerce orders shipped via individual parcels shipped via ocean freight.
Contact our team for information on clearing ocean freight shipments via duty free section 321 processes.
No duty but $1.07 customs fee?
To take advantage of Express Consignment Clearance processes, approved facilities must reimburse customs for the cost of express handling (priority clearance and processing) handling. This cost is at least partially offset by a duty free status which for clothing and footwear can be as high as 20%. Keep in mind the $1.07 fee is only for customs and the facilities naturally charge for their handling fees.
No duty but $1.07 customs fee?
At major ports of entry, customs allow high volume parcel clearance processes via Container Freight Stations (CFS). The processes for CFS (Cargo) are virtually identical to the ECCF (Express) but with uncertain clearance times - especially around the critical peak holiday season.
Low cost clearance using standard cargo clearance through a CFS
The cost advantage of clearance of high volume flows through Container Freight Stations is simply not having to pay a per shipment fee for clearance.
Parcels cleared via Container Freight Stations or CFS are not charged an express "reimbursement" fee of $1.07

The key disadvantage to using CFS facilities is essentially speed of clearance - which can take 3-4 days as a result of processes that are not fully automated.

Delayed delivery in a CFS can result in storage fee that mitigates the savings.
Jet provides consultant advice on shipping high volume parcel volumes to the USA. Options include Express consignment clearance (ECCF), Cargo parcel clearance (CFS), and single importer of record freight clearance. We also assist large volume shippers to explore the feasibility of opening their own ECCF.
Disadvantage of using a CFS:
Slow uncertain clearance
No weekend clearance
Inability to manage parcels valued over $800
Express clearance via Express Consignment Carrier Facility/ ECCF
E-commerce parcels sent through ECCF's are most often cleared prior to arrival and available for injection into domestic delivery streams the same day as arrival. ECCF's are subject to express regulations (Part 128 of the Code of Federal Regulations).
ECCF's benefit from express clearance processes by US Customs and Border Protection. However, this benefit comes at cost: US Customs charges $1.07 per parcel for all shipments cleared via Express Consignment Carrier Facility.
Note: The official term for an ECCF is Express consignment carrier facility but often the terms "Express Consignment Clearance Facility" and "Express Consignment Courier Facility" are used interchangeably when referring to an ECCF. Express consignment regulations are defined in Part 128 of the CFR.
Hybrid Clearance Solutions For High Volume Parcel Flows to the USA
Cargo and Express USA parcel clearance both serve valuable roles in the developing high volume parcel flows to the USA. Large e-commerce parcel shippers to the USA developing processes that take advantage of the lower cost CFS AND more time definite ECCF clearance.
Jet helps companies understand the processes, setup technical integration, and arrange for injection into domestic networks. Air, ocean, ECCF, CFS, Section 321.
Express Consignment processes requires companies who are proficient in Part 128 of the Code of Federal Regulations. Jet Worldwide helps companies navigate the processes to ensure duty free clearance, regulatory compliance and e-commerce direct order access to the American market.