Jet Worldwide's mission of connecting people parcels and businesses around the world includes US and Canadian based companies deliver to their online overseas consumers. Our global solutions are oriented for a seamless positive delivery for the purchaser. North American retailers are looking for international global and regional delivery solutions.
There are significantly growing e-commerce flows from North America to the European Union, UK, and Japan. North American retailers now view international markets as a critical part of their global strategy. Shipping from the US and Canada, retailers can serve large global regions with little capital expenses.
E-commerce shippers from North America seek the following solutions:
Global Delivery with Duty Unpaid: While this remains a popular option, it can create problems as the buyers are sometimes surprised by import fees.
Global Delivery Paid: Delivery duty paid is more often a requirement from both the shipper and international buyer. It requires identifying process to high volume destinations that include foreign importer of record, local importer and tracking of pre paid import fees and taxes.
Drop-Shipment delivery solutions from the factory: This solution can bypass the traditional logistics flow and provide shipping direct to consumers with minimal delay, inventory and warehousing.
Regional and Local Fulfilment with Global Delivery: Companies are seeking consolidation and distribution sites located in trading blocks (such as the European Union), key markets (such as the UK, Canada, and US), and regional focus (such as the Caribbean and Nordics).
Using Postal Foreign Office of Exhange/ ETOE's (Extraterritorial Office of Exchange): International postal authorities (mostly European) have set up postal distribution from US Gateway cities. These include PostNord (Sweden and Denmark), Asendia (Switzerland and France), BPost (Belgium) amongst others. The benefit of these services is the traditional advantage of "postal clearance" and UPU terminal dues. However, postal clearance is less advantageous than the recent past and new "self declared UPU pricing" has taken away some of the cost advantages.
Direct Connections to Global Post offices: With the new UPU rules (referenced above), more post offices are selling directly to overseas customers without setting up an ETOE's (mentioned above). The USPS (Global Direct Entry), PostNord (Direct Link), Canada Post and Singpost (Singapore Post) are just a few who are selling direct to international online merchants.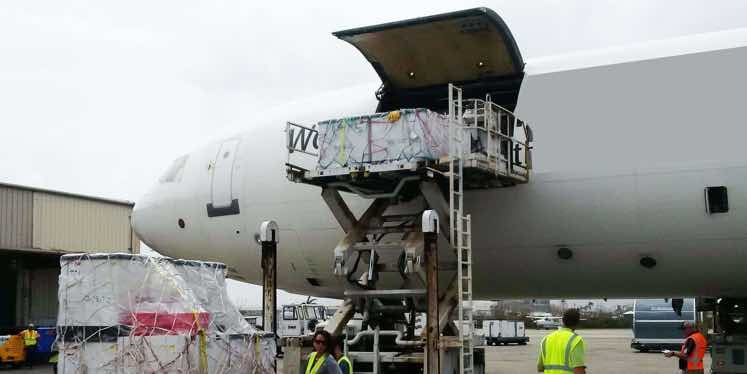 More Targeted Approach
Jet is working with companies to develop more targeted approach to selling overseas. Global markets are not one size fits all. Jet works with US and Canadian companies to set up low cost access to lucrative global markets. The possibility for direct shipping and market development include:
Shipping online orders from Canada to Switzerland
Shipping e-commerce orders US and UK to Caribbean
Shipping from US to Chile, Colombia and other South American markets
Shipping from International Markets to the USA
The US remains - by far - the most open market for online orders shipped internationally. Most goods orders can be cleared duty free for direct last mile delivery via the USPS Global Direct Entry (or via a USPS reseller).
Using section 321 duty free processes, goods can be cleared via airfreight (type 11) express (ECCF) for Cargo (CFS). Also new processes are becoming available to enable clearance of ocean freight shipments (section 321 type 86). Contact our team for an initial consultation for high volume parcel import processes to the USA.
Above Radar
With the growth of e-commerce cross border individual orders, the processes have been updated to include assessment of import fees and taxes. Online sellers have to consider the local regulations in order to be able to scale their volumes and secure their supply chain.