Jet Worldwide provides consulting services for companies seeking best in class industry practices for shipping orders direct to the the USA
Explore different "section 321 clearance" solutions including cross border via Canada

Secure processes via multiple processes, modes of transit and ports of entry.
For shipping online orders, regular volumes and logistics support; provide details including shipping volume, item(s) being shipped, average value and weight of each parcel. The more details the better :).
Ship to the USA direct or via Canada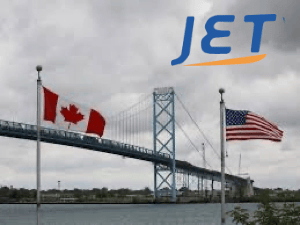 Jet Worldwide: Innovative USA Import Solutions for over 35 years!