The Harmonized system is an internationally accepted method to describe a commodity being exported and imported. The system is maintained by the World Customs Organization (WTO) and serves to standardize the description of items that would otherwise be obscured by language and industry nomenclature. Specific items are "translated" assigned into a universally accepted numerical value.
With an HC Code: E-commerce shipments via Ocean can be cleared duty free!
Cross border e-commerce shipments are increasingly transitioning to ocean shipments. Using Section 321 type 86 entries, e-commerce merchants can clear e-commerce orders shipped via individual parcels shipped via ocean freight.
An example of why HS Codes are important:
While a description of "shoes" is understood by most to be footwear, "shoes" can also mean parts of machinery, brakes, precision measuring equipment, & cameras.
Example of HS Codes for Shoes:
Shoe for wearing (footwear) = HS Code 6404.19
Shoe breaks in a truck = HS Code 8708.30
Shoe used in camera equipment = HS Code 8529.90
Shoe used in a resistor: HS Code 8533.90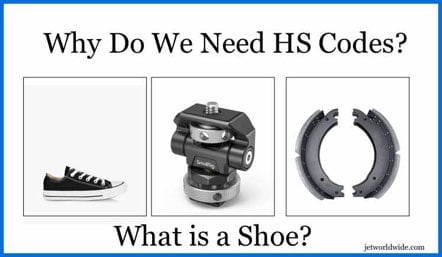 While the theory of HS Codes is easily understood, specific classifications can become incredibly complex. Applying the wrong HS Code can have significant tax and other regulatory implications. Importers often ask US Customs for clarification via their "commodity specialists" to ensure the correct HS Code.
Harmonized Code can be 6 to 12 digits:
First 6 digits are internationally accepted
The following 2 to 6 digits are reserved for use by a specific country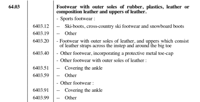 The HS System generally classifies goods based on their level of processing, with raw materials appearing early in the early chapters and highly processed goods in the later chapters. Agricultural products are generally provided for in chapters 1-24, with a few products such as wood, wool and cotton appearing in later chapters.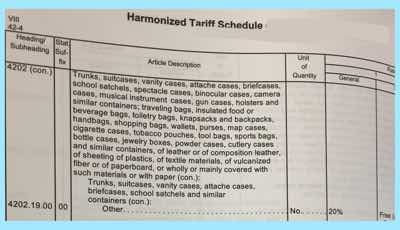 HS Codes and importing e-commerce parcels
The challenge for e-commerce merchants is how to manage the descriptions of thousands of SKU's / item for import to the USA.
Jet Worldwide works with e-commerce merchants to develop efficient parcel import processes for thousands of different SKU's to the USA.
Contact our team to help develop secure parcel logistics import processes for your cross-border e-commerce parcels to the US.
Best Advice for Manifesting e-commerce Parcels to the USA
The most important advise for describing items for import to the USA is to simply describe the item. Sounds simple! Yet, due in part to language barrier and sheer volume of items, one of the biggest issue with e-commerce imports to the USA is that they lack a clear description.
Our import specialists advise e-commerce merchants on the best way to phrase a product description for a Section 321 entry*. As in the above example of sending shoes, we advise shippers to use the phrase "footwear" , "brake shoes", and "mounting bracket for camera" rather than simply shoe.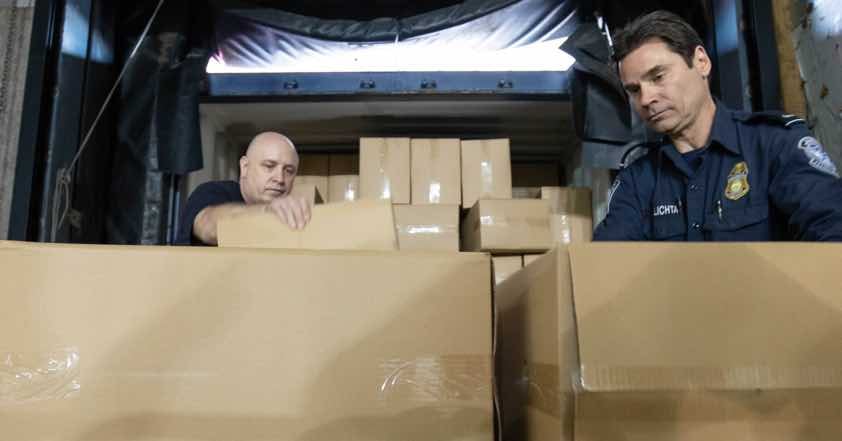 * HS Codes and Section 321 Entry to the USA
The most common method for importing e-commerce parcels to the USA is to use a Section 321 Entry. This method allows e-commerce merchants to import directly to their American customers duty free and without having to assign an HS Code.
Jet Worldwide helps companies import thousands of different SKU's to USA using Section 321 entries and via ECCF's and CFS processes.
While Section 321 Entries do not require HS Codes, a detailed description is necessary to avoid delays. Jet Worldwide can assist e-commerce shippers by developing standard descriptions that accurately convey the essence of the product being imported.
E-Commerce clearance using an informal or formal entry to US Customs and Border Protection (US CBP)
Importers to the USA includes having to declare their products to Customs by means of HS codes. HS classification determines a product's duty, admissibility, and whether or not it should be physically examined. In the case of high volume e-commerce parcel import flows, we work with retailers to ensure the correct HS Codes are applied prior to export.
It is possible to send most e-commerce parcels to the USA without applying a Harmonized / HS Code. Contact our team for information on shipping your e-commerce products across the US Border.
What is Section 321?
US Customs allows most individual orders valued under $800 USD to be entered and cleared duty free into the USA. This entry type is known as a Section 321 Informal Entry. Using this entry type, importers can consolidate all their qualifying orders under one entry without H.S. Codes and benefit from duty free entry.
Most goods cleared via a section 321 informal entry are imported under Part 128 of the Code of Federal Regulations (CFR). As such, they are imported to facilities with port codes that define them as Express facilities or ECCF's. Many express operators are also able to clear via freight facilities (with section 321 processes) known as a Container Freight Station or CFS.
For importers who have H.S. codes, it may be best to use a Section 321 "type 86" entry. Using this entry type, goods can be imported via traditional methods using the Automated Broker Interface or ABI system.
Jet Worldwide helps e-commerce merchants build high volume parcel import processes including ECCF, CFS, section 321 and consolidated informal entries.