Sometimes, through the haze of fact challenged political discourse comes a point that most can agree on. One such issue is the outdated postal union rules. Under UPU rules, Chinese companies most often pay less for delivery by the USPS than American companies shipping within their own country. This aberration was well known amongst industry professionals, and is now a headline issue across the USA.
Most Chinese e-commerce shippers are surprised to learn that sending direct airfreight to the USPS is much more expensive than simply sending direct via China Post.
International parcel post pricing is now a headline issue in the USA. While the rhetoric can often be misleading (such as as the tweet below) most industry experts agree that changes to the postal union rate structures are long overdue.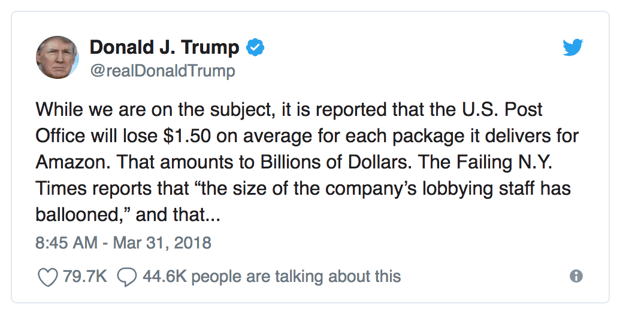 Sending to the USA via direct air freight using duty free section 321 entry and express consignment clearance has many advantages. However, sending direct via China Post is by far the lowest cost method for small parcels to the USA.
Here is a (very) brief synopsis to help explain it all.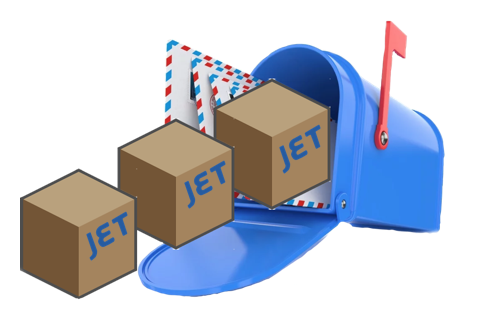 1. The United Postal Union sets prices between postal offices for international mail:
The USPS is a member - along with all other global postal authorities - of the United Postal Union (UPU). The UPU provides a formula for calculating prices for the delivery of mail between post offices. In other words, the UPU determines the amount post offices charge one another for international mail delivery.
The method for calculating charges for international mail between post offices is referred to as Terminal Dues.
2. Developing countries are given "below cost" rates
According to UPU Rules, developing countries (referred to as transitional countries in UPU parlance) are given preferential rates.
3. China is considered a developing country by the UPU
Even with decades of historic growth, the UPU still considers China a transitional country. As such, China continues to benefit from below market/ below cost "transitional country" pricing for small parcels to UPU developed countries.

4. The definition of international mail now includes small parcels
As the internet destroyed "snail mail" it created a boom in parcel delivery. The terminal dues for mail were tweaked and adjusted to account for the fact that mail was obsolete and parcels were the future. The term mail was expanded from old fashioned letters to include parcels (packets) under 2 kg
Despite updates in terminal dues to accommodate "large letters/ packets" below cost pricing remains for the world's largest e-commerce parcel exporter: China
5. All "high cost / developed countries" have lobbied the UPU for changes
The issue of low cost parcel pricing from China is an issue - not just for the United States- but for all developed countries. Brazil, for example, now imposes a 15 reals surcharge on packets imported under UPU terminal dues fee structure.
For a more detailed analysis of why it costs less to ship from China, visit our latest blog.
Conclusion: The historic growth of cross border parcels has exposed discrepancies that industry professionals have known about for a long time. The ability to clear high volume parcel flows is a specialty once reserved only for express consignment carriers such as FedEx and UPS. The new challenge is connecting the best last mile solution provided by national post offices with efficient and secure high volume parcel import processes.
For large e-commerce parcel flows, we recommend shippers develop multiple methods that include direct post, direct airfreight for last mile delivery, and integrators.
For a more detailed information on cross border e-commerce parcels to the USA, visit our latest blog on the UPU, USPS, Express consignment clearance, etc..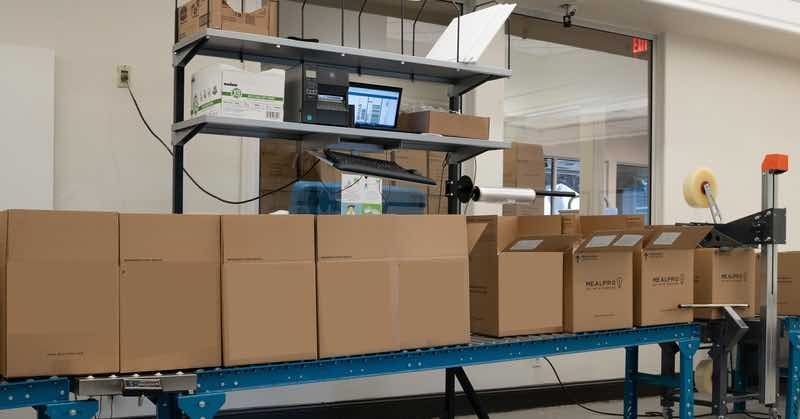 Jet Worldwide helps companies establish a direct connection with the USPS via air freight to the USA, duty free section 321 entry, and express consignment clearance processes.
Contact our team for information on developing high volume cross border e-commerce solutions to the USA and Canada.