A B-13 export declaration is a requirement all exporters from Canada should be aware along with the new CERS online portal reporting system. All exporters must transition to the new CERS processing for export declarations from Canada.

Disclaimer: The information in Jet Worldwide online content, including this post, is for general information only and is not intended to, constitute legal and/or tax advice. All liability with respect to actions taken or not taken based on the contents of this site are hereby expressly disclaimed. The content on this posting is provided "as is"; no representations are made that the content is error-free.
...
Get a quote for shipping from Canada
---
What is a B-13 CERS Export Declaration
A B-13/ CERS is an export declaration required by the Canadian Customs and Statistic Canada for goods valued over CA$2,000 (or otherwise restricted).
You will need to fill out the B-13 form if your shipment:
Canadian customs require that B-13 export declarations are submitted electronically and the information required is generally straightforward. Canadian customs support exporters and generally very helpful to assist as needed.CBSA presentation on new CERS export declaration processes. However, exporters who do not file - or file incorrectly - will likely receive fines for mis-declarations.
See CBSA additional resources at the end of this blog.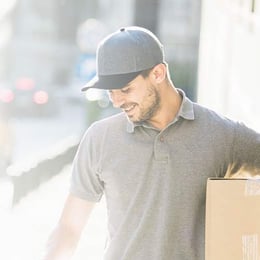 CERS Versus CAED:
The Canadian Export Reporting System (CERS) is web-based and largely self-explanatory. The B-13 declaration is the responsibility of the exporter. Even if this a B-13 is done via a customs broker, the ultimate remains with the exporter.
TheCERSportal is CBSA's system for submitting electronic declarations and Summary Reporting Program of monthly reports. CERS replaced the Canadian Automated Export Declaration (CAED) system.
---
TRANSITION FROM CAED TO CERS
The transition form CAD to CERS has been in effect since 2020.
With the expiration of CAED:
Steps to Filing a Canadian Export Declaration:
1: Get a valid business number with an export designation (RM number)
If you already have a business number, you also need to obtain an export or import/export designated account. This is required before you can submit an export declaration.
To confirm you have a valid business number, or to get one assigned to your business, call the Canada Revenue Agency (CRA) at 1-800-959-5525 or consult Canadian Government page on How to register for a business number(CRA).
2: Be aware of the time frames necessary for submitting your declaration.
Export declarations for shipments exported from Canada via air need to filed at least 2 hours prior to being loaded on the aircraft. Filing times are different based on the method of shipping (see notation above).
The CBSA CERS comprehensive guide for accessing CERS portal
CERSlanding page with B13 necessary information
CBSA email link for inquiries: cbsa.cers_inquiries-renseignements_scde.asfc@cbsa-asfc.gc.ca
---
Producers, shippers, exporters, importers should confirm their processes with their customs brokers, carriers and regulating authorities.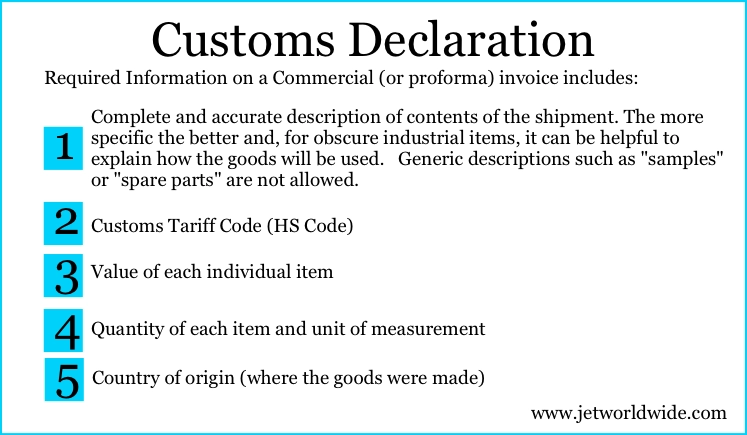 Getting an international shipping quote for export from Canada
Jet Worldwide gives access to all companies seeking shipping quotes between France (and the EU) and Canada for parcels pallets, and online orders. For a quote for shipping online orders, provide details including shipping volume, item(s) being shipped, average value and weight of each parcel. The more details the better :). Contact Jet Worldwide.
International Import and export shipping via Jet Worldwide
Jet Worldwide: A trusted brand offering international shipping for over 40 years!
GET OUR BEST INTERNATIONAL SHIPPING QUOTE FROM CANADA

JetWorldwide.com