The UK is among Canada's leading trading partners. Canadian businesses need low cost shipping solutions to reach the UK.
The best shipping option to the UK depends on the package weight, dimensions, speed of delivery and level of tracking. Generally speaking, slower transit times mean a lower price. Advanced tracking is via large commercial carriers. Specialized logistics support is best via third party logistics providers.
Delivery times vary by carrier and service level. The standard for FedEx and UPS express is as fast as 2 business days through their courier networks.

JetWorldwide.com/contact
Disclaimer: The information in this blog is for general information only and is not intended to, constitute legal and/or tax advice. All liability with respect to actions taken or not taken based on the contents of this site are hereby expressly disclaimed. The content on this posting is provided "as is"; no representations are made that the content is error-free.
---
Start with Canada Post to the UK
The best option for individuals shipping small packages and personal items is via Canada Post. The most popular postal option is the small package option. Canada Post is among the best options for sending Canada to UK
The cheapest option for sending to the UK is via Canada Post surface option. Canada Post has great website to help ship to your country of choice. The site has information on the list of services available and delivery times.
Gifts are best sent via Canada Post. Gifts must be declared as such and, if valued under £39 (around $60 Canadian Dollars) can be exempt from duties and taxes.
The small packet option is valid for shipments up to 4 pounds. The options for packet include surface and air.
For shipping personal effects, best to package securely and bring with you as excess baggage. Otherwise, a special process must be followed prior to sending. Contact our team for details.
---
Look at FedEx, UPS and DHL to the UK
The large global carriers offer similar express service offers.FedEx and UPS offer economy air shipping options as well. FedEx and UPS are businesses best options for Sending Canada to UK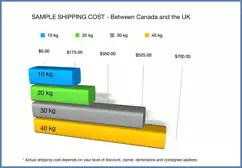 ---
What about companies that resell FedEx,UPS and DHL?
Sometimes, the best option is to use a reseller of one of the global carriers. Major resellers from Canada include Jet Worldwide.
Beware of resellers who are more specialized in google rankings than global logistics. But, in truth, all have a value and offer savings. Our easy online booking allowing you to get an idea of the market for shipping services to the UK.
---
Jet Worldwide to the UK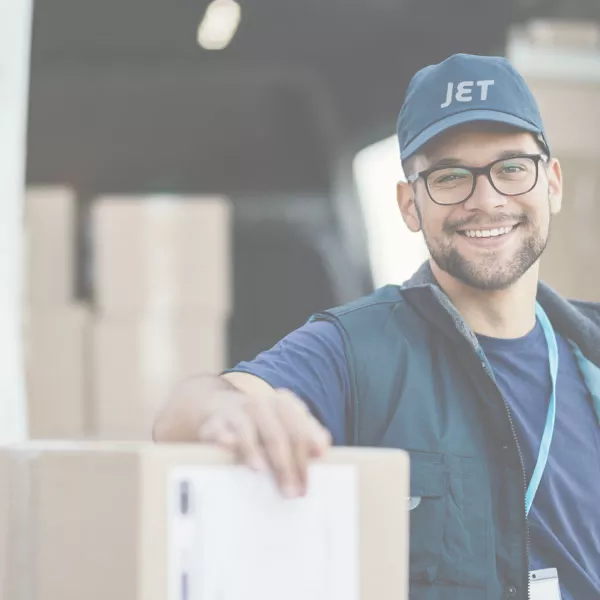 Choose from our worldwide shipping services to send your items internationally from Canada. We offer faster options and lower cost economy.
From the fastest delivery time to the cheapest international shipping services, we give you additional options to consider. We also often recommend alternative options including Canada Post.
Payment methods include credit cards or direct transfer.
Get a shipping rate between Canada and the UK
---
Canadian Logistics Support For Businesses to the UK
Many businesses are frustrated dealing with the major carriers? We're a breath of fresh air - every customer is important to us. Benefit from directly dealing with our staff on the front end. And, benefit from using a global carriers at lower rates.
Getting delivery to the UK is actually fairly simple. Gaining efficiency and logistics expertise is what businesses need. We've simplified access to shipping services from Canada to the United Kingdom with in person responses usually within 1 business day.
We developed a platform for standard and express international shipping, so you can receive a price quote using our quote request form.
Our quote process is straightforward. Simply provide the necessary date and get our best rate for the service you need. Fill in your final details, and schedule your delivery from Canada to the UK if you approve the quote.
Benefit from best in class logistics support and shipping rate to the UK
---
Direct Air Freight For Canadian Online Orders to the UK
The biggest challenge for Canadian online retailers is getting a cost efficient solution to the UK. If you are able to consolidate your orders, you can benefit from direct shipping solutions.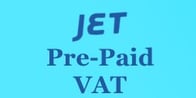 Shipping Online Orders via Direct Air freight to the UK
The best way to scale your sales to the UK directly from your Canadian facilities is to ship direct. Use fast airfreight from YUL, YVR, YYZ direct to to the UK.
Upon arrival, the goods are cleared via specialized import processes. Payment of value added tax and duty is done via automated processes. Ensuring that now money is required from your receiver upon import.
Managing VAT payments for Online Orders to the UK
Many direct imports to the UK can qualify for preferential duty free import. Duty free import can be achieved if the shipment is below the duty free threshold. Goods made in Canada can benefit from duty free import via the Canadian UK Free Trade Agreement.
However, duty free does not mean free of value added tax (VAT). All items importers to the UK are subject to pay VAT. It is best to charge VAT at time of checkout to make sure there is no charge for the people receiving your goods.

JetWorldwide.com/contact
JetWorldwide.com/contact