The headlines of the USPS of historic loss of mail revenue and growth of parcels is old news but having a board to effect change is new.
For the first time in nearly 5 years, the USPS Board of Governors - through recent congressional appointments- has a quorum
USPS Board of Governors explained:
The Board of Governors serve essentially as the USPS' board of trustees. Their role is similar to a board in a private company and includes such roles as:
Selecting the "CEO/ Postmaster General
Approving postal products and services
Oversight of expenditures, capital investments and practices
Long-range planning
Although formally an independent entity within the federal government, the USPS remains subject to political forces that complicate the need for market reforms. It is up to the Board of Governors to lead the change.
Of course, it begs the question: Who was leading if there was not quorum on the board? But that is past. Now to the future!
The "past is prologue"?
The phrase 'the past is prologue" is used often in articles explaining USPS. Basically (and at the risk of overstepping my knowledge of Shakespeare), the past of the post office clearly points to the opportunity (i.e. necessity) for change.
The past confirms continued declines in mail and growth of parcels. The board and its new members are reported to be finalizing a 10 year plan that will predictably try to save billions through reducing employee costs/ benefits. What is not clear is the direction of how to increase revenue and improve margins.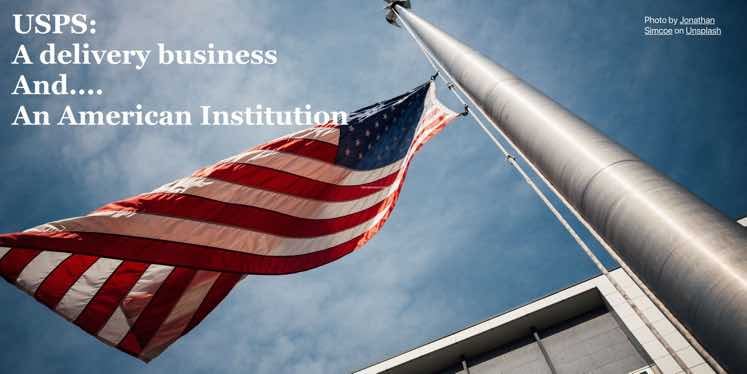 The inaction of the past is not an option
USPS operations have continued despite unfathomable losses due to the continued default of more than $40 billion in payments to their retirement fund. Even with these defaults, some predict the USPS will run out of cash by 2024.
Millions of global on line business depend on USPS for final mile delivery via their national post office and direct airfreight parcel ECCF import solutions.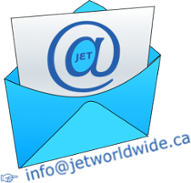 Old news about finances but worth a mention
The continuing headlines and continuing trend: The financial state of USPS is dire. Yearly loses continue to accumulate with over $10 billion in losses just over the last 2 years! It has been more than a decade since the USPS has not shown a negative result.
Advice to Board of Governors
Beyond the pain of cutting costs, the real value of leadership is creating new opportunity for revenue.
New revenue can be defined by one word: parcels, parcels, parcels.
More revenue beyond simple rate increase
The board should be cautious in seeking more revenue by forcing through rates increases on its package delivery customers. Doing so could actually cause revenue to shrink as the unit costs of competitors will soon be on par with USPS rates. The key to postal reform is recognizing and exploiting its universal coverage and retail presence to remain the default option for final mile delivery of mail and packages.
Revenue from USPS package delivery totalled over $21 billion in 2018 and will eventually surpass revenues from it's previous "monopolistic cash-cow" first-class mail. As e-commerce continues to boom the USPS serves to facilitate economic growth by assisting large and small companies reach their customers.
The political element for parcel delivery remains tricky as the USPS competes with private carriers for package delivery.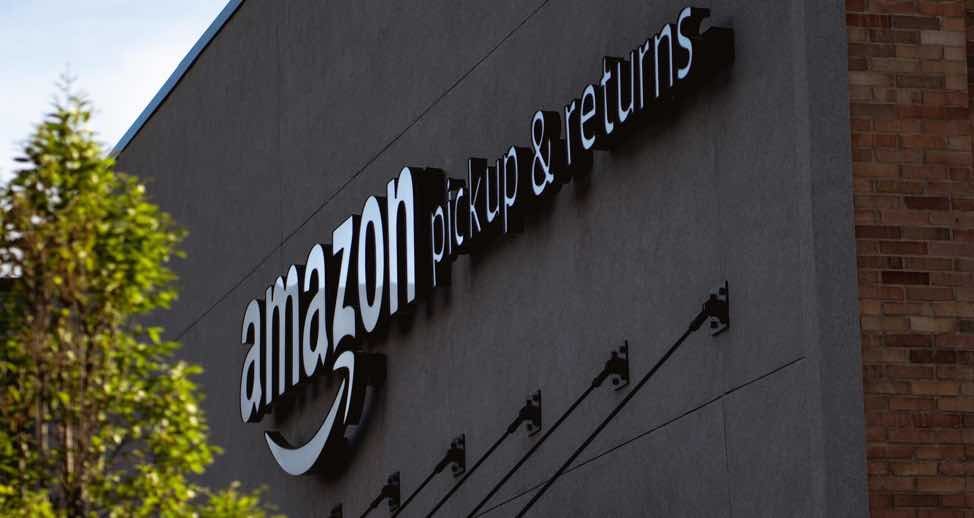 USPS, FedEx, UPS + Amazon + ?
Up to now, US private delivery companies (who themselves enjoy a sort of monopoly) have been friend-enemies of sort. FedEx, UPS, USPS are both competitors and partners and together control virtually 100% of US parcel delivery market. Although Amazon is certainly becoming a force, FedEx is on record as saying they do not consider Amazon to be a peer competitor.
The USPS is an important customer of FedEx and UPS for wholesale airlift. Alternatively, the FedEx (Smart Post) and UPS (SurePost) are an important customer of USPS Parcel Select last mile delivery services. The US "big three" eco-system is being disrupted as e-commerce continues to grow, Amazon , and as the USPS competes more directly for parcel delivery.
As parcel revenue increases, so must its contribution to USPS fixed costs
Being a market competitive service, the USPS must - by law- ensure that their parcel services cover both the direct cost and overhead costs. Currently, package revenue covers around 25% of USPS fixed costs (although this number is often challenged by private carriers). The need to cover an increasing share of USPS legacy costs puts more upwards pressure on USPS parcel pricing.
Universal Coverage and Retail Juggernault
The USPS could turn the burden of universal coverage to its retail advantage. USPS is increasingly targeting small and medium sized e-commerce shippers who depend on the low retail rate and USPS brand. Americans in general have a positive view of the post office as an essential part of their community.
USPS retail ground is their signature service that diversifies their dependence on mega carriers. This, along with Global Direct Entry (see below) will bring additional margins and less dependent on USPS resellers.
Global Community
Thanks to new United Postal Union rules, the USPS has much more control over what they charge for "foreign treaty mail." Where were once forced to delivery millions of parcels from China at a loss, they will now have much greater control over what they charge to other post offices everywhere.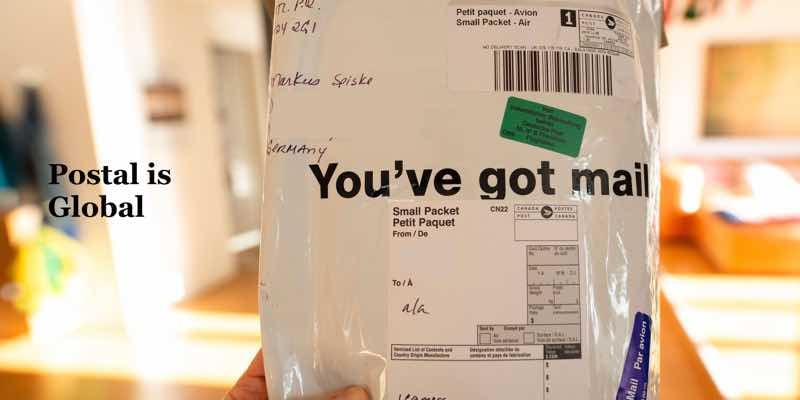 Global Direct Entry:
Just as the USPS is attempting to attract more retail business in the US, their Global Direct Entry is a service that attracts business direct from their overseas locations. International e-commerce shippers can send pre-labeled direct to US gateways for express entry into the USPS network. With global cross border e-commerce growing faster than domestic e-commerce, it is essential that the USPS is able to offer their services direct to international shippers.
Jet Worldwide assists international online e-commerce merchants develop low cost direct import via high volume duty Express Consignment (ECCF) processes.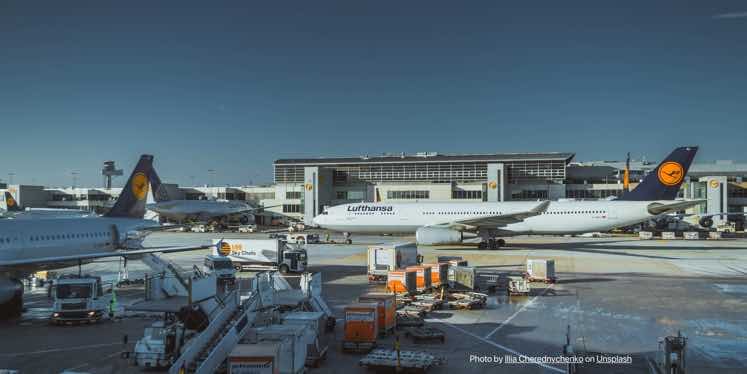 As the new USPS Board of Governors meets again everyone expects costs reductions but looks more towards innovative reforms and new services to better serve the global online direct order/ cross border e-commerce revolution.